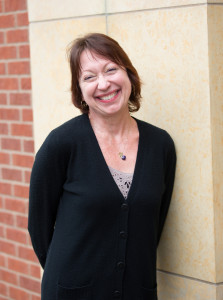 Teresa Sage, LMT, has completed her second level of the prestigious Upledger Institute CranioSacral training program and is now accepting clients for this gentle but powerful treatment.  Because CranioSacral Therapy (CST) is quite different from what people often think of when they envision a massage, I've asked Teresa for some more information.
Cassie: How does CST differ from a "regular" massage?
Teresa: The client remains fully clothed while relaxing on the massage table.  The therapist uses a very gentle touch on various parts of the body to monitor the rhythm of the fluid that flows around the central nervous system.  By carefully listening with the hands to locate areas of weak fluid flow or tissue motion, your therapist can trace those areas of weakness through the body to the original source of dysfunction.  Delicate manual techniques are used to release those problem areas and improve the form and function of the central nervous system.  It can be used alone or integrated with other therapies.  The sessions are generally deeply relaxing, creating feelings of warmth or gentle pulsing in the areas the therapist is working on.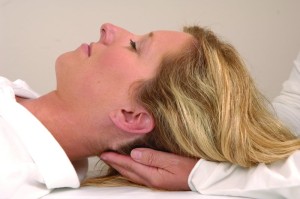 Cassie: What kinds of clients/concerns respond best to CST?
Teresa: Because CST improves the body's ability to take better care of you, it helps relieve many types of pain, illness and dysfunction including reported improvements in migraines and headaches, chronic neck and back pain, stress and tension, fibromyalgia and chronic fatigue.  My clients who have headaches and migraines have reported much improvement with CST.  Those that have come in with no specific or serious complaints have reported an improvement in sleep, a general decrease in normal "aches and pains" and increased energy.  One client reported she actually has visions during treatments and the sessions allow her space for deep meditation.
Cassie: Can you incorporate CST into a wellness, sports, or signature massage or does it need to be a "stand-alone" service?
Teresa: Integration is possible, but CST is such a gentle therapeutic approach physically, due to the target being so different from massage therapy.  CST is focused on the cerebral spinal fluid flow from within the CranioSacral membrane system, as opposed to muscles and fascia as in massage therapy.  Most massage clients expect to feel manipulation of the muscles and fascia from the therapist and they may not feel they are getting what they came for unless some explanation is provided, or they are familiar with CST and are wanting or willing to experience it.
If you would like to schedule a CranioSacral Therapy session with Teresa, the best way to book that is to schedule a 50 or 75 minute Wellness Massage and request Teresa.  If you call us, indicate you'd like us to note you prefer CST work.  If you book online, in the booking notes for Teresa, indicate you want CST work so she is prepared for that type of session when you arrive.  While some of our other therapists have had introductory courses in CST, Teresa is the only therapist offering full CST sessions at this time.