We love helping people to feel great and we know that the temptation to visit the spa when you are miserable with a cold or infection to seek some relief, but please do call and reschedule your appointment.  If not for the health and safety of our employees and other guests, but because you run the risk of feeling more fatigued and exacerbating your symptoms creating the exact opposite effect you were hoping for!
Instead of going to the spa, try these home care remedies for some relief until you are no longer contagious.
1. Take a hot aromatherapy bath or steam in a hot shower:  The steam and aromatherapy will help open your sinuses and the warm water will ease achy muscles.  Our favorites are the Kneipp eucalyptus baths in liquid or mineral salts.
2. Sip a hot tea or hot toddy.  The Pure Inventions drink mixes we carry are great because they contain the antio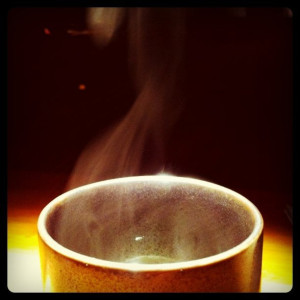 xidants of 8 cups of green tea in just one serving of their green tea extracts plus they are caffeine free so won't dehydrate you.  Add a small amount of honey, a cinnamon stick, cloves, and a shot of whiskey to your hot Pure Inventions green tea and enjoy a flavorful hot toddy to soothe a scratchy throat.  Another great tea to try when you're not feeling well is the Silver Needle Tea from our friends at Gong Fu.
3. Try a compress to reduce sinus pain or headaches, y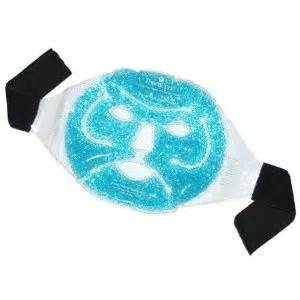 ou can use a wet washcloth and keep a bowl of ice water near or use something created for sinus and migraine relief like the therapearl full face wrap (pictured) right out of the fridge.
4. Massage your foot and hand sinus reflex points.  A research project at the University of Wisconsin School of Medicine showed that after 2 weeks of regular stimulation of the sinus reflexology points, study participants found as much relief as they did using other natural remedies like nasal irrigation.  Of course, this is best for ongoing sinus concerns when combined with a doctor's orders, but there is no harm in trying out reflexology!  Click here for great free foot and hand reflexology charts and to order resources to learn more about reflexology.
Again, if you are sick, please reschedule.  We only require 4 hours notice to avoid a cancellation fee and we know often our guests know way before those 4 hours that they are feeling crummy.  We want our employees and other guests to stay healthy and we don't want you to leave feeling even worse.  We're happy to help you get back on track after you are no longer contagious (especially if you have been shivering with the chills or coughing, both of which can cause lots of pain).