Springing a spa visit or massage session on an unsuspecting friend or loved one might seem like a great idea…but unless you are positive the person loves surprises and has been dying to visit the spa you might be best off purchasing a gift certificate.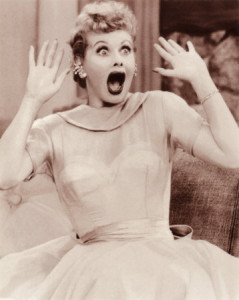 I'd say at least 50% of visits where a guest is taken to a spa without warning don't turn out as well as they could have if the guest had warning, regardless of how well-intentioned the giver. This isn't to say we haven't had happy surprises, but the happiest guests are people who love being surprised and have usually had enough hints from their partner or family member to know they're coming to the spa!  ("Hey honey, you  might want to take a shower and wear comfy clothes and not eat a huge meal right before we go out this afternoon…hint, hint!")
Most common issues with Spa Surprises:
Scheduling
When planning surprises, we all know it can be hard to get someone to run on time without giving them a reason why they have to rush.  Many times a well-meaning spouse has intended to get their loved one to the spa for an appointment but has arrived very late since the recipient scheduled a work meeting or ran long on errands.  Regardless of whether or not they are late, you can still expect to pay for the full session and the recipient is usually frustrated and feeling rushed so it is harder to fully relax.
Health Concerns or Treatment Preference
Perhaps the recipient might not be the best candidate for the service you selected. For example, your mother might already have a massage therapist she loves or might be receiving chiropractic or physical therapy and trying to limit to one wellness service at a time to figure out a solution to an injury and wants to hold off on getting a massage for a bit.
Some spouses book a manicure at our spa for a loved one not understanding that their loved one wears nail enhancements but that we only offer natural nails.  This results in lots of frustration for the guest who wants want acrylics or fills.  Nail surprises are especially tricky now because of the options in gel polishes. Spas operating on an appointment basis really need to know what kind of polish a guests is wearing and if they need a special removal procedure so we have enough time blocked out.  Unless you are positive you know exactly what kind of manicure or pedicure a loved one or friend wants, it is best to let them book their own service so your surprise doesn't backfire.
Discomfort
The most uncomfortable surprises are where the recipient has no desire to receive a massage but a family member wants to force them to try by springing it on them.  While WE all love massage, we respect that some people don't want to be touched or have boundary concerns.  Almost always when someone who does not want a massage is pushed into a therapist's office without warning, the result is a fight with family members, tears, and a very uncomfortable massage therapist stuck in the middle.   If a guest truly doesn't want a service, your therapist will not do the massage out of respect for their comfort.
Trust us, emotions can run high and it is best to encourage someone hesitant to try massage to meet with a therapist first for a consultation or try a fully clothed or short session at a time that they choose.
Forgetting to plan around the appointment:
Surprising a loved one with an 80 minute hot stone massage and taking them out for a huge lunch first? Yikes!  It is hard to relax on a full stomach.  Picking an unsuspecting spouse up from the gym (sans shower) and dropping them off for a massage is also uncomfortable for all involved.  So many people receiving a surprise visit feel they can't fully relax because they didn't have time to prepare or shower first like they normally would or they stress during their service thinking about their long to-do list for afterward.
Also, if you are planning a service like a facial before taking the recipient out to a nice dinner or show and don't warn them to pack a change of clothing or their cosmetic bag, that can also lead to tension.
Other options that aren't a total surprise but are really great:
If you aren't 100% positive that the person you intend to surprise with a spa service will be mentally and physically ready at the time of the appointment, and that you know the exact service and provider they want to see, a gift card might be the best option.
You can purchase a gift card to the spa and propose 2-3 days or times when you or someone else has offered to watch the kids or clean the house so they can enjoy absolute relaxation. Many spas like ours offer convenient online scheduling so pour a glass of wine and cozy up by the computer to plan out your perfect day of relaxation.
Even if the spa visit itself isn't a surprise, you can drop off flowers or a fun gift for us to present to your loved one after or during their session.  We even had one individual recently leave several cards for his partner with a special note on each one for her to read before each service.  How sweet!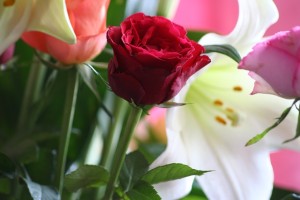 If you feel like your loved one truly would enjoy a surprise visit, call the front desk team and we can offer some ideas of what has worked best in the past and if you don't plan to surprise them with the visit but want to add a fun element of surprise like a dinner out after or flowers, we can make recommendations for our favorites! If the guest is a regular at the spa, we can easily suggest services they might enjoy without divulging confidential information.
The biggest benefit of planning ahead? Not only will the recipient be able to fully enjoy the best services for their preferences and needs, but they will also get to enjoy the anticipation of their spa day and during a stressful week, there is nothing better than counting down the days and hours until your next massage (well, nothing better except for actually being on the massage table!)