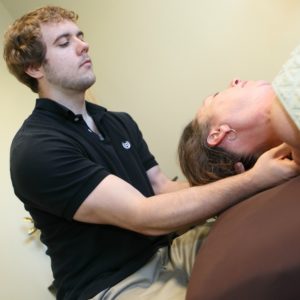 Justin has been a Full Time therapist at East Village Spa since 2013 and has been voted Des Moines' Best Massage Therapist in 2014 AND 2015!  Not only is he a great therapist with years of experience, his enthusiasm for knowledge and learning about new treatments and massage techniques, he's also a mentor and trainer for his colleagues at the spa.  Justin is popular with both clients seeking sports massage and injury relief, but he's also awesome at providing a quiet relaxation massage.
How long have you been in the industry and what are your licenses?
I graduated from the College of Massage and the Healing Arts and became an LMT in 2006. I've also taken coursework at DMACC.
What are your specialties?
I'm most known for therapeutic and sports massage, but I give a great relaxation massage too. I've taken advanced training in myofascial therapy, Thai massage, sports massage, medical massage, and deep tissue techniques.
Why did you choose this field?
Honestly, I studied massage on a whim and it worked out really well.
Describe your style in 3 words or phrases:
Flow, range-of-motion, versatile
What is your favorite spa service to give?
Sports massage sessions. I enjoy the problem solving that comes with figuring out what a client needs to get back to doing what they like to do. It allows me to combine a variety of techniques and tailor sessions to a client's individual needs.
What is your favorite spa service to receive?
"Two Feet Deep" Barefoot Bars. It is far more relaxing than I would have guessed before experiencing it for myself. The broad steady pressure of the foot is actually relaxing and I usually find myself struggling not to fall asleep in the middle of the session. The nature of the work allows for a flow and experience that manages to be uniquely relaxing, tet effective and familiar at the same time. I recommend it for people who want to try something a bit different.
What is your favorite spa retail product?
Rapid Fire, a locally made pain relief spray.
What do you do in your free time?
Brazilian martial arts like Jiu Jitsu, cooking, snowboarding, and spending time with my dog.
What are your favorite home care tips for clients?
One of my favorite suggestions for people who have foot pain is to keep a 1 liter bottle of water in the freezer.  When your feet hurt, sit down and roll the bottom of your foot over the bottle.  This will help reduce pain and swelling.  You can also do the same thing with a golf ball.  The texture provides a nice foot massage.
Why should clients visit YOU?
Of course, Justin was is too modest to answer this one…so I (Cassie) will! Justin is a problem solver. His clients adore him and he genuinely cares for them. He'll even ask me to check up on regulars who haven't been in for awhile or who have been going through a rough patch. He's a good role model for his colleagues and we're lucky to have him on our team!
What are Justin's clients saying about him?
"Justin is the best sports massage therapist ever! He keeps me on the road and the trails so I can train for and complete my ultra marathons."
"Justin provides a great massage experience. He takes the time to explain the service and asks if there are any areas he should concentrate on. He asks about pressure. I drive downtown from West Des Moines and have referred people to Justin. He is great!"
"Justin is so professional and I have never had a better massage!"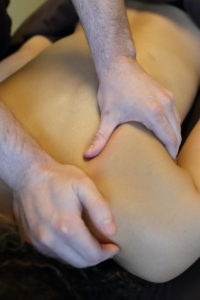 Want to schedule a massage and find out why Justin was voted the best?  Click here to book online! If you wish to make a specific request to see Justin, please select "Specific Therapist" and his name from the drop down menu.