A 2014 study commissioned by the International Spa Association (ISPA) revealed that men make up 47% of the spa-goers.  As attitudes about health and wellness change and people see spas as a regular part of their health care as opposed to occasional pampering, it makes sense!
Our team has put together a list of 4 great father's day gift ideas:
1. A Spa Gift Card: While spa gift cards are one of the top Mother's Day gift ideas, they tend to be overlooked for Father's Day, but they make AWESOME gifts!  We notice that once men try spa services, they tend to be the most loyal visitors…which is great for stress reduction!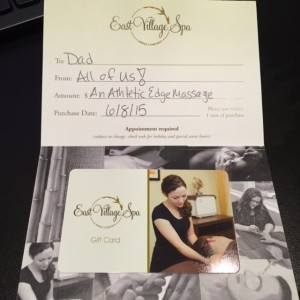 2. Farmhouse Fresh Bourbon Bubbler Body Scrub: This delicious body scrub is made with real Kentucky Bourbon and is great for exfoliating rough hands.  To quote some of our male clients "It smells like bourbon and donuts!"  No wonder they love it!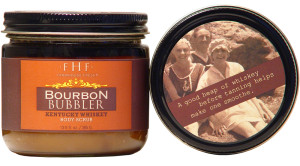 3. Clarisonic Mia for Men: This version of the Mia comes in gunmetal gray with a deep cleanse brush head.  If the man in your life has been stealing your Clarisonic (and really, you shouldn't share brush heads) it is time for him to get his own!  Also great for active or out-doorsy guys who get clogged pores.  This is easy to use, feels great, and helps keep skin healthy.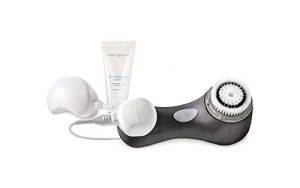 4. Kneipp Joint and Muscle Products: Perfect for men who have arthritis, joint, or muscle pain, the Kneipp line of products is time-tested and effective with ingredients like arnica, wintergreen, and juniper.  These products come in bath salts, liquid baths, massage oils, and arnica topical gels.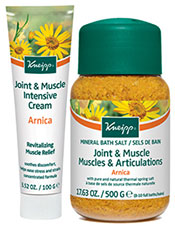 We are always happy to help make suggestions.  You can book a spa treatment for dad OR purchase an online gift card here.  You can also stop in and we can help you find a great father's day gift, prepare a gift card in-store and gift wrap them together.   This father's day, help the men in your life discover new ways to relieve pain, de-stress, and stay healthy!