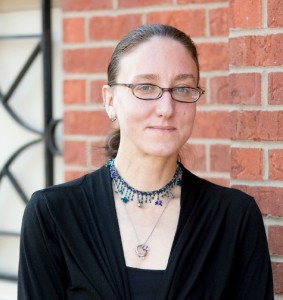 Jamee Koopman, LMT, joined our team in 2015.  She is a graduate from Body Wisdom Massage Therapy School and Cassie's former student.  We could not wait to recruit Jamee to join our team when she graduated because we knew our clients and colleagues would love working with her!  We are glad you are taking a moment to get to know her better and we know once you do, you'll see why we just had to have her on the team!
How long have you been in the industry?
1 year
What are your licenses?
Certified Nursing Assistant, Certified Medical Assistant, and Licensed Massage Therapist
Why did you go into the field you are in?
I have spent 20 years in healthcare and I feel that massage therapy is a more hands-on approach to reach people on varied levels.
What is your favorite service to give?
Sports massage, though I'm open to integration of different techniques to tailor massage to specific needs.
What is your favorite service to receive?
Hot stone massage
What is your favorite spa retail product?
The Pure Inventions Tranquility Tea
What are your favorite ways to reduce stress?
Meditation, Qi Gong, and spending time outdoors
What are your favorite tips for clients?
I like to suggest stretches and acupressure points for my clients to use for self-care after their massage.
What are your favorite wellness resources?
I like to use every resource available, but my favorite is that gathered from getting treatments by my fellow massage therapists.
Do you have a favorite relaxation quote?
"When angry, count to four.  When very angry, swear." ~Mark Twain
Do you have a  unique hobby people might not know about?
I find that the more coffee you drink in exotic locales, the more the human experience sinks in, and skills and knowledge evolve from there.
Why should clients visit YOU?
I understand that everyone's circumstances and dispositions are extremely unique.  I simply wish to meet you where you are and provide the best therapy for what you need in your moment.
To book a massage with Jamee, click here!