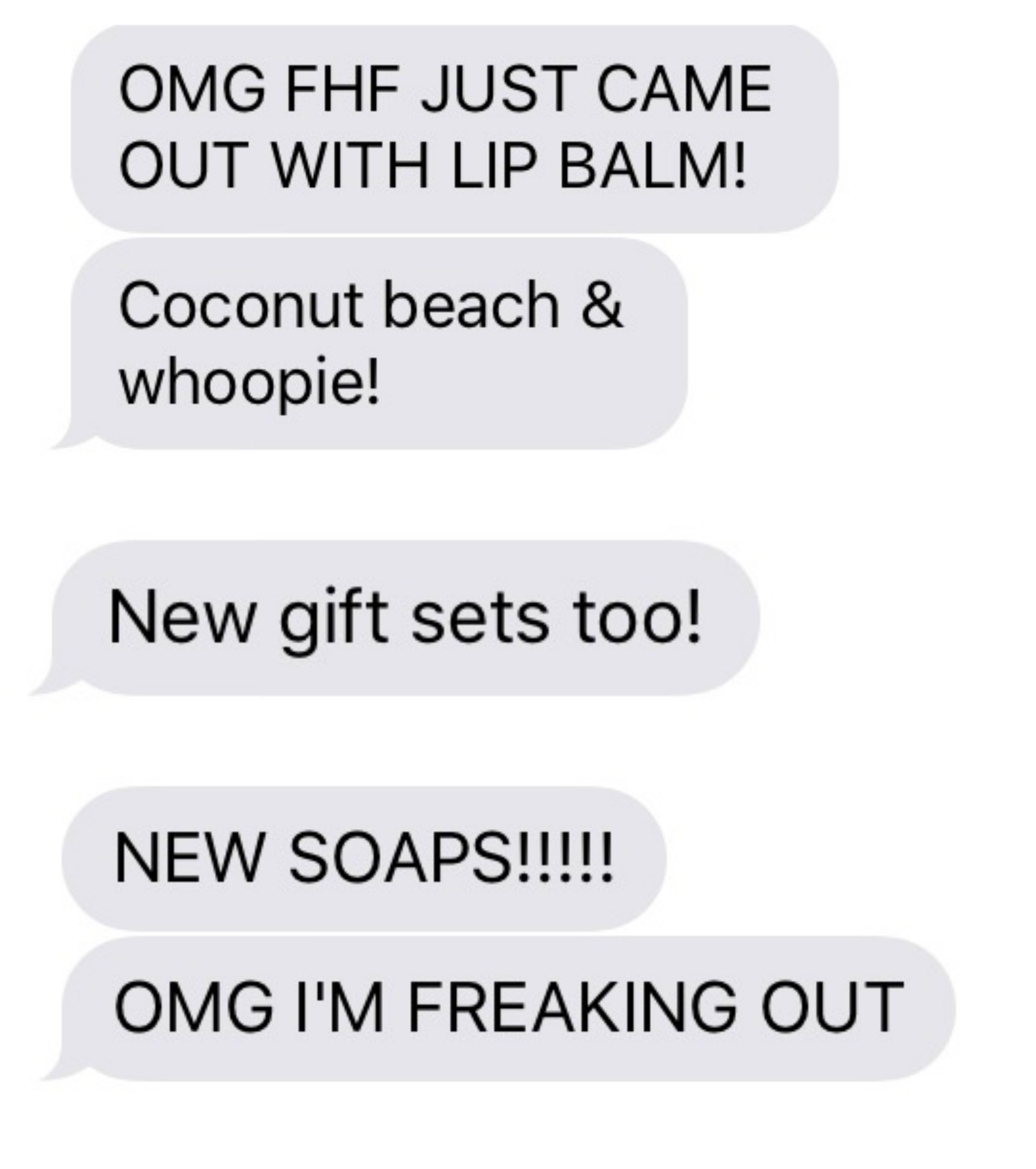 The other day, I ran home to walk my pups and came back inside to a string of *slightly enthusiastic* texts from our desk manager Kelly telling me that Farmhouse Fresh had released new products and new gift sets!  Farmhouse Fresh rarely gives us teasers before releasing new goodies, we usually stumble upon them on their order form first so it is as exciting as finding a Pokemon when you least expect to! (Did I get the analogy right?)
Gift Sets: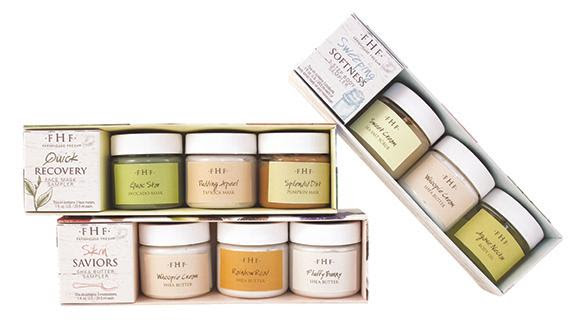 Sweeping Softness:  Travel sizes of the Sweet Cream scrub, Whoopie Cream shea butter lotion, and Agave Nector body oil
Quick Recovery: Travel size mask trio including Guac Star, Pudding Apeel, and Splendid Dirt
Skin Saviors: Travel sizes of Whoopie Cream, Rainbow Road, and Fluffy Bunny shea butters
Shea Butter Soaps: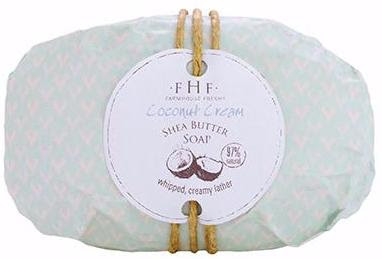 New scents: Citrine Beach and Coconut Cream.  Citrine beach also has a matching body milk lotion and Coconut Beach complements the popular Coconut Beach shea butter scrub. We are now carrying the Front Porch Punch shea butter soap again as well!
Pro tip: When you unwrap your soap, put the pretty paper in your linen closet to lightly scent towels!
Coming Soon: Farmhouse Fresh Lip Balms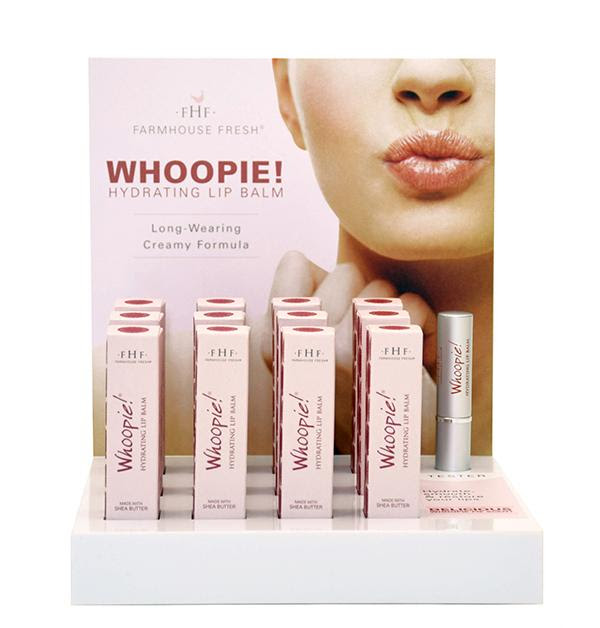 While we don't yet have these awesome looking lip balms, we promise we'll have them SOON!
Sale Items: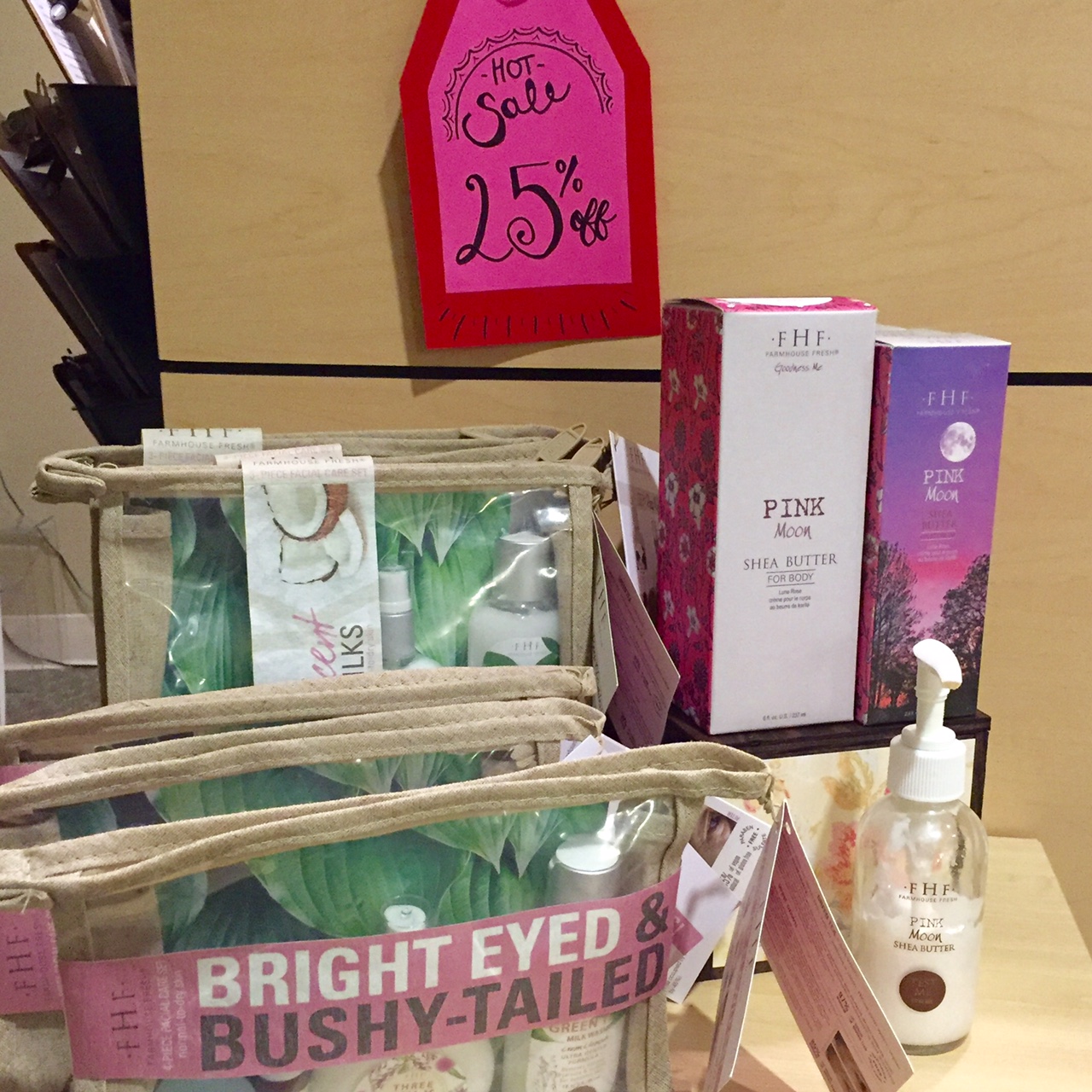 Because we're making room for so many Farmhouse Fresh goodies, we'll be marking a few items 25% off including all in-stock Magnificent Milk and Bright Eyed and Bushy-Tailed Farmhouse Fresh travel facial skin care sets and the Pink Moon scented shea butters.
For more information about East Village Spa's services and to book online (consider booking a service if you're coming to check out our new arrivals) visit our website!