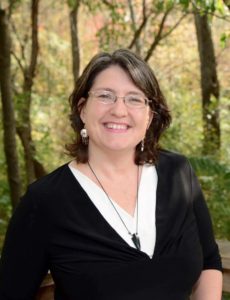 Thank you for helping us to welcome Heather Brown, LMT to our team! Heather joined us in 2016 after our long time therapist Teresa Sage moved to Dubuque. Heather has a similarly nurturing style to Teresa and we are confident she is a great fit for many of Teresa's regulars and clients looking for a great combination of relaxation and specific work.
How long have you been in the industry?
I graduated from Body Wisdom Massage Therapy School in 2016 and began my career with East Village Spa right afterward.
Why did you go into this field?
I practiced infant massage on my children and have been told over the years that I would make a great massage therapist because I am a natural. It makes me very happy to be in the wellness profession. I have worked and volunteered with children, animals and geriatrics my whole life. Being of service has been my life calling.
What is your favorite service to give?
I love aromatherapy and pampering you with whatever massage technique is called for in the session. We have so many options to choose from depending on what the you request. If you have a specific issue going on with your body, I will help determine what will give you the most relaxation and relief.

What is your favorite spa service to receive?
Everything we offer at the spa is a favorite. It's nice to try new services depending on what I need at the time.
What is your favorite retail product?
The Kneipp products are wonderful! Try the arnica gel or cream for aches, pains or bruises. I like to mix a dab in with my cream or massage oil. Arnica gel speeds up the healing process. The Kneipp salts are also helpful to have on hand or give away as gifts.
What is your favorite way to reduce stress?
During the summer I enjoy swimming outdoors with my sons. Hiking with my Golden Retriever, Shadow, at Brown's Woods or Walnut Woods is another favorite. Meeting up with friends at Gray's Lake or the YMCA in the winter to work out and get in the sauna makes me very happy. For quick de-stressors I enjoy epsom salt baths, listening to music, stretching and cooking.
What is your favorite self-care suggestion for clients?
Stay hydrated with water, daily walks, eat a healthy diet, keep your sense of humor, get a good night's sleep and do your stretches. If you're having a bad day a nap, a massage or ice cream makes everything better. All three is a trifecta!
Tell us some fun facts about yourself!

I've camped at six national parks with my family plus we drove to Alaska and visited with friends there for a month, camping through Canada there and back–Banff and Jasper National Parks included. We also volunteered and lived on several organic farms for about 4 months as part of an education experience.
Why should guests visit YOU?
Guests should visit me because I am genuinely interested in helping each guest get back to feeling better through either relaxation massage, alleviating specific troubled spots or both.  
If you would like to schedule a massage with Heather, click here to book online or give us a call at (515) 309-2904!