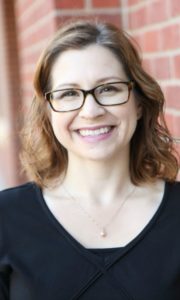 Aside from the passage of time, there are other key factors in how our skin ages. Our esthetician, Cassandra, shared some of the top reasons skin shows signs of aging and how the Rhonda Allison Minus 10 Facial helps to slow or reverse the aging process.
1. Reduction in collagen, antioxidants, and barrier function (skin's ability to minimize moisture loss):
1% of collagen is lost naturally every year. The decreases in hormone levels impact cell renewal and elastin strength. The foaming peptide cleanser, Chronopeptide A, and peptide 38 used in the Minus 10 Facial provide firmness and minimizes wrinkles. The loss of the barrier function, or the skin's natural ability to retain moisture, causes dry, dull skin. Omega 6 Essential Fatty Acids and Drops of Essence Hydration Drops used in the Minus 10 Facial support the barrier function by adding moisture and healing benefits to the skin.
2. DNA Breakdown:
Causes for DNA breakdown can be smoking, pollution, toxins, UV radiation. Our body is always repairing DNA damage; however sometimes it goes too far and as a result the cells kill themselves. The Rhonda Allison eye and lip renew serum and Peptide 38 serum assist in preventing DNA breakdown.
3. ATP Energy Deficiencies:
Adenosine triphosphate (ATP) is an energy source for cellular and muscular functions that is produced in the mitochondria. ATP is what makes out bodies run similar, to how a car uses a battery. Studies have shown that near the age of 60 our ATP ability is half. The Mandelic Arginine peel is used to increase cellular energy and stimulate collagen.
4. Glycation:
Glycation is a process by which sugar molecules attach to proteins and lipids, hardening them and causing them to lose their collagen and elastin strength and elasticity. The AGEless serum in the Minus 10 Facial is an anti-glycation product.
5. Inflammation:
Increase in inflammation is stimulated by UV radiation, stress, and pollution. The milk mask provides inflammation support in the Minus 10 Facial with cooling and calming effects. Sheer tint moisturizer or Daytime Defense SPF 30 help prevent future inflammation from UV radiation.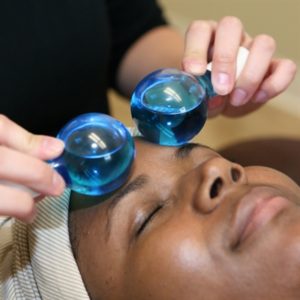 6. Loss of volume and the extracellular matrix
When skin loses volume and when the extracellular matrix that provides structural support to skin start to decline, skin starts to appear loose or sallow in areas. Chronopeptide A and the Hibiscus Peel in the Minus 10 facial help to provide support and increase volume.
The Rhonda Allison Minus 10 facial addresses all of these causes of aging (except for reversing the passage of time, of course!) In addition, it is an incredibly nurturing service so you'll appear instantly younger as your stress levels dissipate and your facial muscles relax! We recommend the Rhonda Allison Minus 10 facial in a series of 3 services a couple weeks apart for best results. Want to learn more or schedule your service online? Click here!