We've all been there, you show up for a spa service and realize you are wearing your stinky sandals, or you spent a day at a pool party and got some extra sun a couple of days before your massage. The good news is it is fine, and expected, for our guests to mention these and other common summer issues to their provider BEFORE the session so we can make accommodations!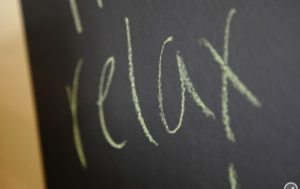 Stinky Feet Situations:
If you are worried your feet are not as fresh as they could be and it is going to bother you so much that you can't just relax, it is fine to mention it to your provider before hand! While you're getting ready, they can prepare some hot towels with tea tree oil to freshen up your feet so you can relax into your session! Other spas and massage therapists are likely to have solutions as well.
Plantar Warts:
Tell your therapist if you have plantar warts, especially because some rooms are pretty dark and we don't always see them. While plantar warts are not super likely to spread between people in a massage situation, we don't want to spread on your feet and we know they might be painful to massage. Your therapist can also do deep compression work on your feet or hit reflex points through a sheet over the immediate area (assuming it isn't painful) so not to worry, you'll still get a great foot massage and we promise we won't be weirded out! (Get more info about plantar warts here.)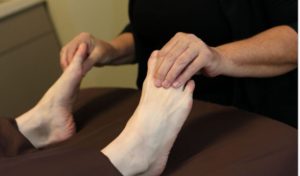 Post-sun flaking skin:
Summer is the season of "bonus exfoliation" in massage treatments. Dry, sun-exposed skin will sometimes ball up as we massage the back, but fear not because we have a solution. Once this starts, we'll add some extra oil to the back and buff it with a dry towel, this usually takes care of the layer of dead skin so we can get back to massage! If you suspect this will happen, let us know in advance so we can start the session this way and your massage can have a better flow to it. If you have big pieces of peeling skin or a serious burn, that is different. In that case, it is best to reschedule your massage with plenty of advanced notice or ask your therapist to avoid the area.
Foot or nail fungus:
Let your therapist know before the service starts. While people with a healthy immune system have better luck avoiding person-to-person infection from a fungus, people who are pregnant or who have certain health concerns may be especially susceptible to infection so they will want to avoid the area or work with gloves. If you are booking a nail service but have a nail fungus, your nail technician can complete all of the service safely except that if you want polish, you will have to bring your own or purchase a bottle of polish and any base or top coat you wish to have used for the safety of other guests. Unfortunately, a pedicure can't cure a fungal infection. Learn more here.
Mystery Rashes:
If you have a rash that is more than on just one small area of the body away from where your therapist or esthetician will be working, please reschedule your service. If you have poison ivy, you definitely need to reschedule! The risk of transmitting poison ivy to your therapist and to many clients they see is too great. Please give as much notice as possible and believe us, we'll thank you for rescheduling. Click here for our blog post on poison ivy.
Whew, see, that wasn't so awkward, was it? It is important to have an open dialogue with your massage therapist, esthetician, and nail technicians. They are experts at what they do and are eager to help you feel comfortable, but they need good communication and feedback from you to make that possible. Ready to schedule a visit? Click here!