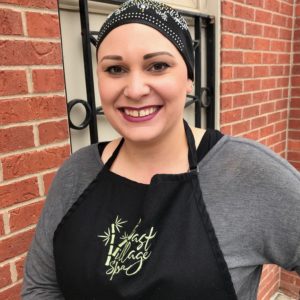 Lindsay Crowe joined our team in 2017 to provide nail, skincare, and waxing services as a licensed cosmetologist and esthetician. Her clients and co-workers absolutely love her kindness, empathy, and random dance moves.
When and where did you receive your training?

I graduated with certificates in cosmetology  in 2016 and  esthetics  in 2017 from PCI. Prior to working in this industry, I worked in healthcare, first getting my CNA training in 2003 from DMACC.
What are your specialties?
Facials and waxing, especially brows and Brazilians.
Why did you go into this field?
I wanted to be fulfilled in my career and help others feel better about themselves.  When I lost most of my hair in my 30's due to my childhood auto-immune disorder, Alopecia Areata, I wanted to know more and help others like myself feel and look better.
What is your favorite service to give?
Hydrafacial
What is your favorite spa service to receive?
Facials and Massage
What is your favorite retail product?
I love them ALL! Rapid Fire for pain relief and the Rhonda Allison Skincare line-something for every skin type.
How do you spend your time outside of work?
I am a crazy Girl Scout Leader for my daughter's troop and mom to a boy who believes he is Batman.I volunteer for "Look Good, Feel Better" and the Children's Alopecia Project. Time with my family is important to me.
Why should clients visit YOU?
I will go above and beyond to give you exceptional service. My goal is to make everyone feel the best they possible can. My guests compliment me on  being caring and skilled.

What are guests saying about Lindsay?
"Lindsay does an amazing job of making me feel comfortable and she's extremely personable!"
"Lindsay is so good at making customers feel at home. She always has advice for any skin condition and is quick to recommend treatments at the spa and at home. She is truly dedicated to making sure all customers have their best skin and spa experience."
"Lindsay has a real talent at connecting with people and making sure you get a top notch experience."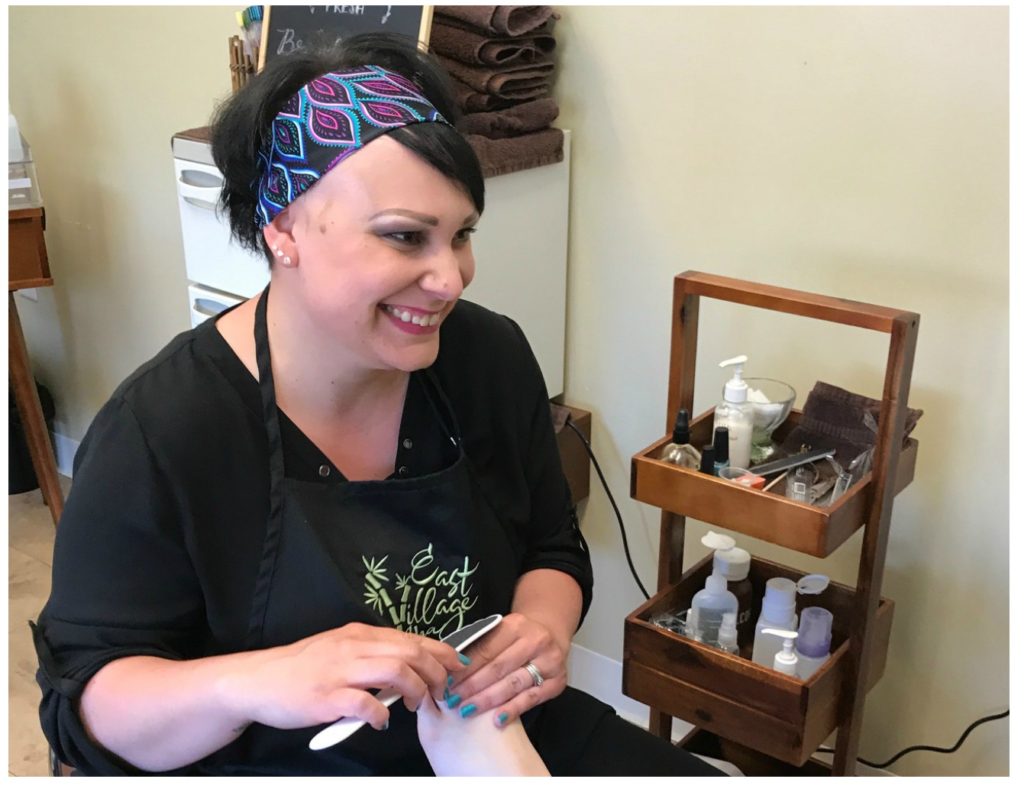 If you'd like to book with Lindsay, click here for our website. When you go to book online, choose "Specific Therapist" and then choose her name from the drop down menu to mark your service as are request.