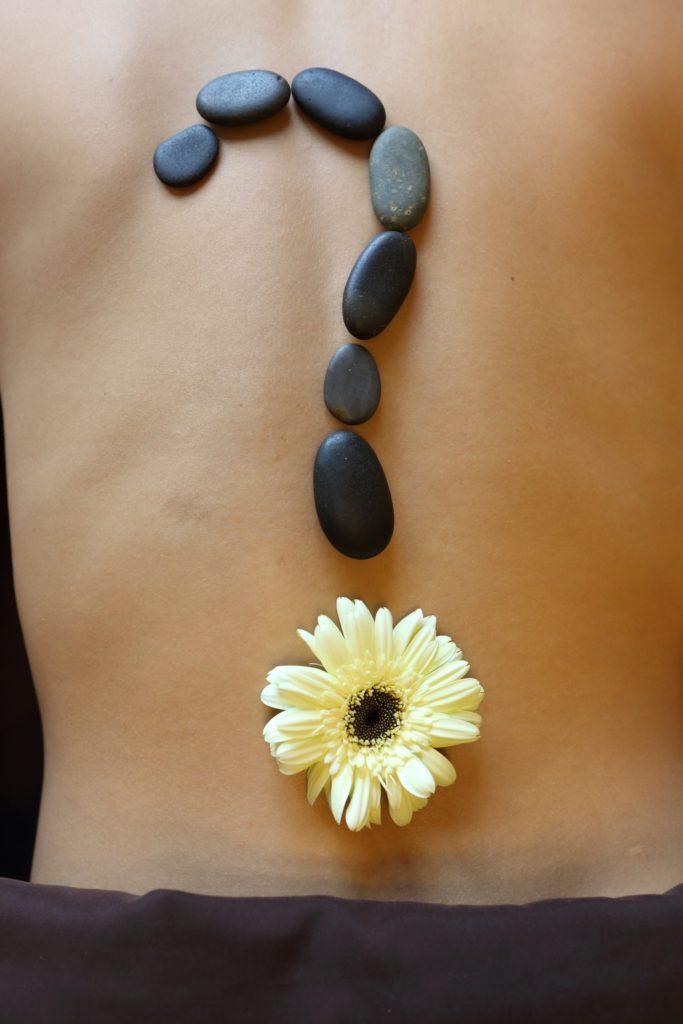 We've had quite a few questions about our COVID-19 closure and we'll do our best to keep the answers updated here. Thank you for your support so far!
How long are you closed?
While Iowa is currently allowing spas to open, we've chosen to stay closed in accordance with CDC and medical provider recommendations. While we miss our guests and providing services, we know the best thing we can do for their health is to remain closed until we see a 2 week decline in cases in Polk County, when there is adequate testing and tracing, and when we can reliably source the items we need to provide services (this is a challenge for a business our size). Follow us on Facebook or Instagram for the most current updates.
We know that most other spas, nail salons, and massage therapists will be seeing guests before us, as they are legally allowed to do. Every business has different financial circumstances and every guest has different health needs. We absolutely understand if you choose to go elsewhere until we feel confident that risk is reduced enough for us to provide treatments. We'll welcome you back with (metaphorical, because social distancing!) open arms.
How can I book an appointment?
We have to temporarily disable online booking because we have to ensure only one guest is checking in or out at a time. Once we re-open booking, we will do so by call or text to (515) 309-2904. I don't anticipate we will have our new schedule and temporary service menu hammered out until at least June 1, so we aren't able to pre-book appointments just yet. Once we are able to relax some social distancing guidelines, we'll reopen online booking.
Will I be able to book my same schedule as before?
Due to social distancing guidelines, we are making changes to our shifts and hours. It is my goal to bring back every employee that wants to return. This is no small feat with limited hours in the day and our capacity reduced to less than half. We will be adding Sunday hours to increase availability.
We will have to split our team into two non-intersecting groups. If you're accustomed to seeing the same massage therapist and esthetician when you come for a massage and facial visit, if they are not on the same team, you'll get to enjoy another one of our amazing providers. Being diligent about isolating teams means that we won't have to close entirely if an employee or guest is diagnosed with or exposed to COVID19.
Will you still honor my gift card?
YES! Our gift cards have a 5 year expiration. On the gift card, we have a suggestion that you please use them within a year (we don't want you to lose them and we want you relaxing sooner, rather than later.) For the few gift cards that are outstanding that expire during our closure, we'll extend the date by the number of months we were closed.
What about my holiday vouchers?
Every year, from late November though December we have a gift card sale where we offer an extra $20 weekday service voucher with every $100 gift card purchased IN the spa. If you have some of these 2020 vouchers, we'll extend them for use throughout 2021, so hang onto them! You'll still need to present them in person since we don't track them.
Do I have to wear a mask?
Yes. Masks protect others and all of our employees will be wearing masks properly to protect you. We will temporarily require guests to wear masks to protect employees (and therefore future guests). If preferred, we are happy to provide a disposable mask to you prior to entering the spa. While masks aren't a perfect solution, their use by all employees and patrons of a business significantly reduce the risk of an outbreak that will harm the community and close our spa. Repeated business closures are expensive and the cost of outbreaks could force permanent business closueres. We can't risk our health or careers.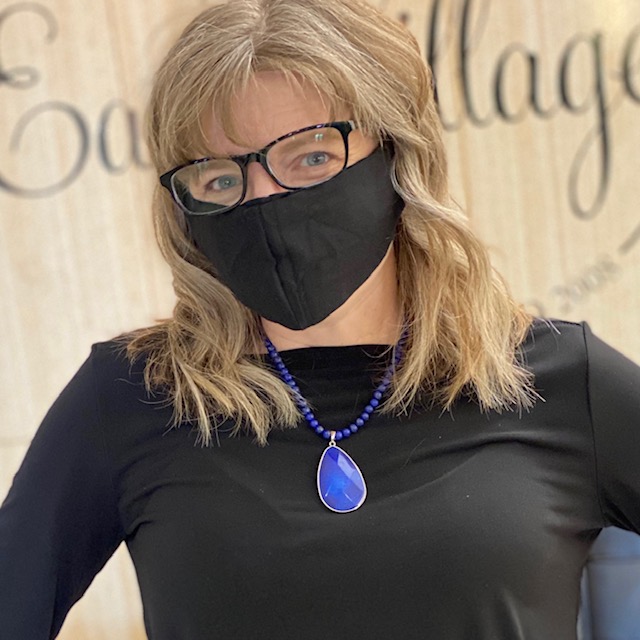 Will your menu be the same?
At first, we'll only be able to offer services that permit a face mask, so unfortunately we can't offer facials or lip, chin, or nose waxing when we first open. We have most of our regular massages and modifications available for massage therapy, including side-lying massage techniques, for those who feel claustrophobic wearing masks face-down. We have been practicing with immediate household members and find that masks are not as uncomfortable as you might think! Your provider will be more comfortable working with you if you wear a mask, which will make the service much, much better.
We're developing a few new treatment protocols for things like anti-aging hand facials, foot peels, back facials and more to offer a wider array of cool new services while we are temporarily suspending facials.
Can I book a party at the spa?
Unfortunately social distancing guidelines will not permit the ability to host spa parties. We have created two separate nail rooms so we can still do two pedicures or two manicures at a time, but they will need to be done separately. We're pleased with how great the two nail rooms look and are excited to help make getting a nail service relaxing and Zen in a private space.
For the same reason, we had to temporarily suspend couple's massages so we don't have 4 people in a small room for an extended period of time. Again, these changes are temporary until social distancing guidelines are relaxed.
Can I get products from the spa while you're closed?
We have a new web store courtesy of lots of hard work from Kelly. Almost every product we carry is available online! Even after we re-open, we will strongly encourage guests to order online for pick-up or shipping because we will need to limit walk-ins to the spa, which will include retail browsing.
Is it safe to buy a gift card right now?
Absolutely, and they're valid for 5 years. I promise, we will reopen. As a business that has been around for quite awhile now, we've been able to develop an emergency savings fund. Instead of investing in fancy spa amenities (locker rooms, saunas, etc…) we've invested in our team and our future. The funds from gift cards help us to pay our ongoing expenses like rent and employee health insurance. We will be required to significantly reduce the number of guests we see for awhile, but we promise, you will be able to use your gift card with some advanced planning.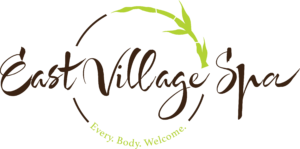 East Village Spa and our team thank you all for your support and well-wishes! We have appreciated providing your wellness services since 2008 and are so eager to continue again as soon as we can!