Show you care, with gifts that honor a vegan lifestyle and sustainability preferences. Here are 5 tips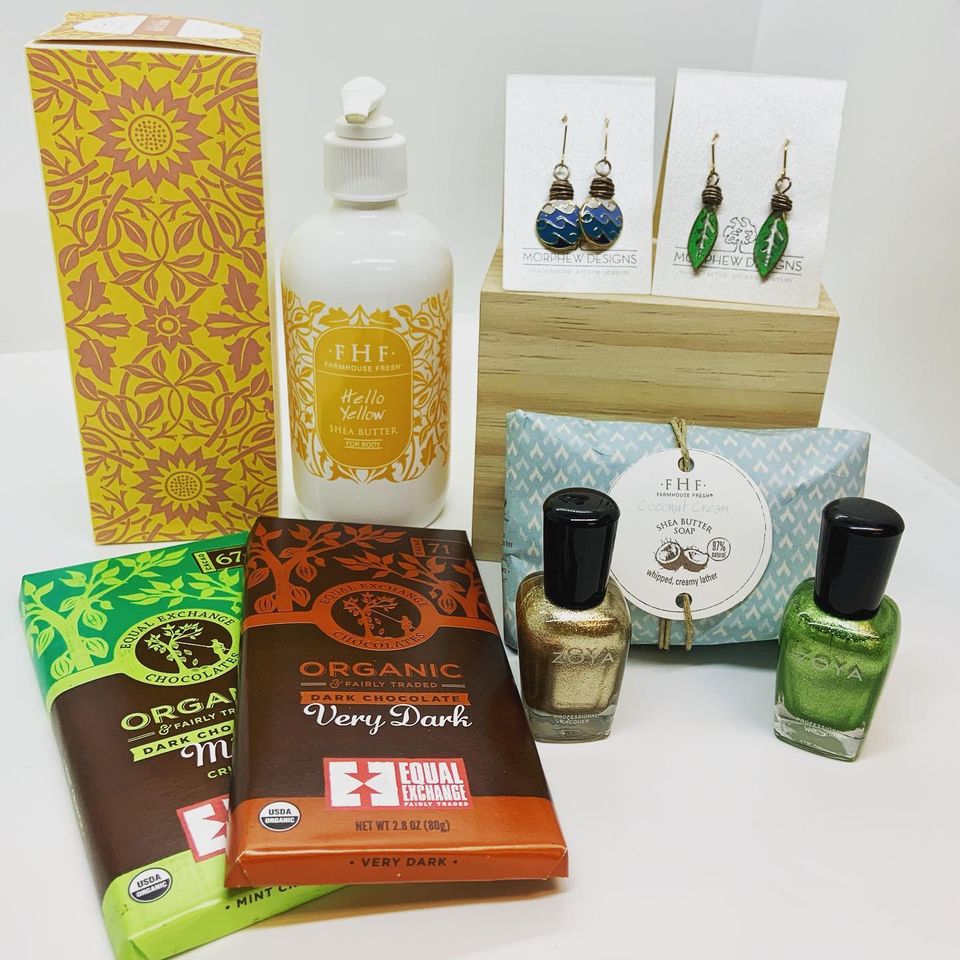 1. Packaging matters: avoid plastic if you can. Look for glass bottles or paper packaging. FarmHouse Fresh Goods has great glass packaging for many items.
2. Bar soaps wrapped in paper are low waste and our Shea butter soaps are richly hydrating.
3. Look for local and handmade over mass-produced and shipped from overseas. The further a product travels, the bigger the environmental footprint. We carry beautiful Morphew Designs made right here in central Iowa!
4. Check labels to see if products are vegan. Common animal ingredients in skincare include milk or whey, beeswax, lanolin, or keratin. Zoya Nail Polish and Treatments is totally vegan as are many Farmhouse Fresh lotions!
5. Some dark chocolate is vegan. When purchasing chocolate, know the source. Chocolate is often sourced in ways that violate ethical human labor standards. Equal Exchange chocolates use fair labor, fair trade, and their dark chocolate flavors are vegan (they're also kosher!)
This is just a small assortment of our vegan and sustainable collection of items available at www.shopeastvillagespa.com or in our brick and mortar store in Des Moines, IA. We're always happy to help with suggestions and read some labels for you over the phone if you have questions about whether an ingredient is appropriate for a vegan lifestyle!