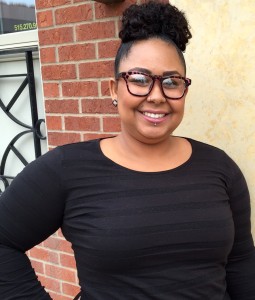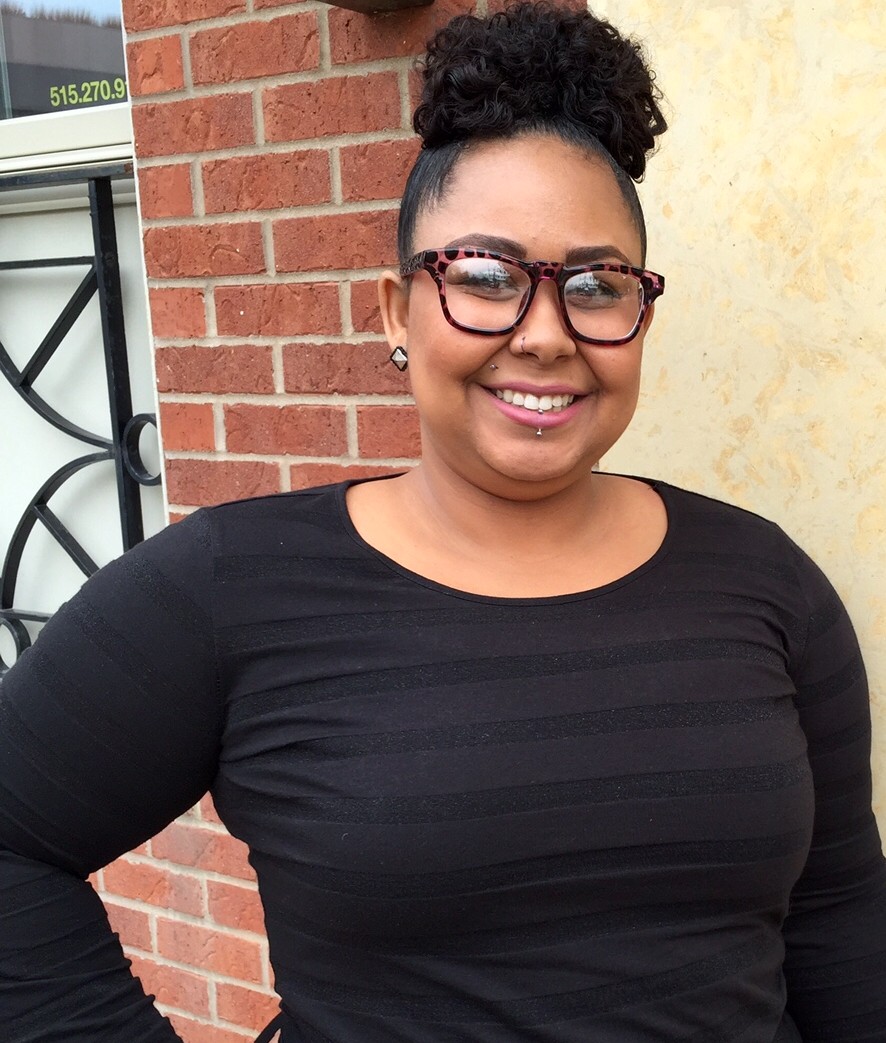 Cyerra Kemp is the newest member of our team, joining us in October, 2015.  She studied cosmetology nearly a decade ago and after taking time to care for her children, Cyerra returned to school to study nail technology and esthesiology.  We are so happy to have someone so enthusiastic about her career on our team, her passion energizes all of us!
Why did you get into this industry?
I love making people's nails beautiful.  I get joy from helping others relax after a long day.
What is your favorite service to give?
I enjoy performing manicures with nail art.  I have also grown to love waxing.  I enjoy giving facials too because it is such a relaxing service.  I guess you can say I love everything.
What is your favorite service to receive?
EV Signature Pedicure and EV Signature Manicure with Shellac.
What is your favorite retail product?
Farmhouse Fresh Butter Rum Scrub
What are your favorite ways to de-stress?
Turn on some music and practice nail art techniques
What advice do you have for clients?
Solar oil cuticle oil and sunscreen are your best friends.  Don't forget to take time for relaxation.
Why should our guests visit YOU?
I can provide a relaxing experience at the spa.  And, for nail art, I'm your girl!
To book an appointment for a manicure or pedicure with Cyerra, click here!  If you want to add nail art, please add an upgrade for french tips or Rockstar Nails so that ample time is allowed.