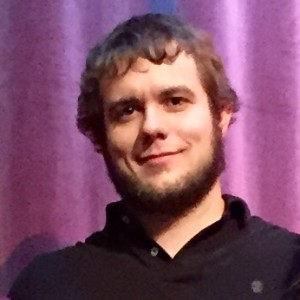 Justin has been a Full Time therapist at East Village Spa since 2013 and has been voted Des Moines' Best Massage Therapist in 2014 AND 2015!  Not only is he a great therapist with years of experience, his enthusiasm for knowledge and learning about new treatments and massage techniques to help his clients inspires all of us!  While he sees many clients for sports and deep tissue massage, people are often surprised to find out what an awesome relaxation massage he can give!
How long have you been in the industry and what are your licenses?
I have been a Licensed Massage Therapist since 2006
Why did you go into the field you are in?
I fell into it on an impulsive(ish) decision and it worked out!  I really enjoy being able to help people.
What is your favorite service to give?
The Athletic Edge Sports Massage
What is your favorite spa service to receive?
Any massage I can get!
What is your favorite spa retail product?
If I had to choose just one, I would have to go with my old favorite Tiger Balm.  However, the arnica-based bath salts are not far behind.
What are your favorite ways to reduce stress?
Exercise is a big one.  Playing with my dog and cooking are also great stress relievers for me.
What are your favorite home care tips for clients?
One of my favorite suggestions for people who have foot pain is to keep a 1 liter bottle of water in the freezer.  When your feet hurt, sit down and roll the bottom of your foot over the bottle.  This will help reduce pain and swelling.  You can also do the same thing with a golf ball.  The texture provides a nice foot massage.
What are your favorite wellness resources?
I go wherever Google takes me!
Do you have a special talent or unique hobby people might not know about?
I love playing hockey and I train in Capoeira and Brazilian JiuJitsu.  I enjoy a good game of chess.
Why should clients visit YOU?
Of course, Justin was too modest to answer this so I asked our manager Kelly to answer for him. "Justin was voted the best Massage Therapist in Des Moines for the second year in a row.  He is awesome at working with men and women of all ages and fitness levels who have injuries.  Just today he saw someone in so much pain she couldn't go to work, but she left feeling amazing…after only 30 minutes of massage! "
Want to schedule a massage and find out why Justin was voted the best?  Click here to book online!