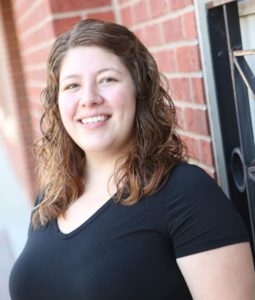 Camdine (Pronounced "Cam-den," she also goes by "Cami") joined our team in February 2016, but her massage career started long before we were fortunate enough to cross paths! She's one of our most requested sports therapists but also provides relaxation therapies. Her style is ideal for people seeking a solution for injuries for problem areas. She has many long-time "regulars" with standing appointments for up to a year out, so her guests know that to get on Camdine's schedule it is best to book in advance.
How long have you been in the industry?
I graduated from the Iowa College of Natural Health and received my massage therapy license in 2009
What are your specialties?
Sports massage, deep tissue, trigger point therapy, cupping (silicone cups), prenatal massage, and foot reflexology.
Why did you go into massage therapy?
I have always loved helping people feel better. It is important for me to help my clients get back to doing the things that they love if they've experienced an injury or setback.
Describe your treatment style in 3 words:
Stretching, relaxing, results
What is your favorite service to give?
Sports Massage
What is your favorite spa service to receive?
Hot Stones or Two Feet Deep Barefoot Bars Massage
What is your favorite retail product?
Kneipp's Juniper muscle relief bath salts
What hare your hobbies or interests?
I speak Spanish and French, love reading and listening to music.
Why should clients visit YOU?
I focus on relieving the cause of pain and stress through sports, prenatal, and hot stone massage. I can incorporate stretching, improve range of motion, and can incorporate deeper work for people who like very firm pressure.
What are clients saying?
"Camdine has a gentle presence, which translates through her work. Competent and calming – what I consider the two great qualities of a massage therapist."
"She listens to you and gives great advice on how to feel better and take care of your body!"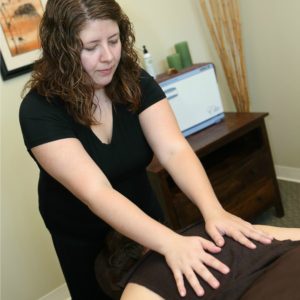 Want to schedule a massage with Camdine?  Click here to book online! If you wish to make a specific request to see Camdine, please select "Specific Therapist" and her name from the drop down menu.