I had to get out and enjoy the weather today because the rest of the week will be HOT!  The forecast inspired us to offer a special price for the rest of June on our summer skin saving essentials.  Now through June 30th, enjoy 15% off the following items to help protect or cool your skin: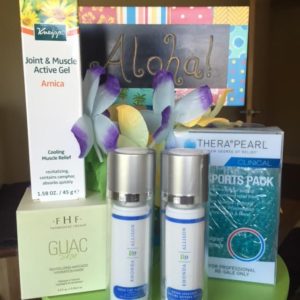 Rhonda Allison Broad Spectrum Daily Defense SPF 30 face and body sunscreen
Rhonda Allison Sheer Tint Finisher with SPF 18 moisturizer
Farmhouse Fresh "Guac Star" avocado mask to re-hydrate dry, damaged skin
Kneipp cooling arnica gel, a perfect treatment to cool and heal a suburn (best if kept refrigerated!)
Therapearl cold packs (all varities)
These products will be 15% off from June 9th through June 30th.