Thank you for choosing to purchase an online gift card from East Village Spa! Online Gift Cards are available in our most popular denominations for your convenience.
1. To purchase your gift card, click the "Buy Gift Card Now!" button that appears on most of the pages.

2. This will take you to a page with choices of denominations. Choose the denomination you prefer.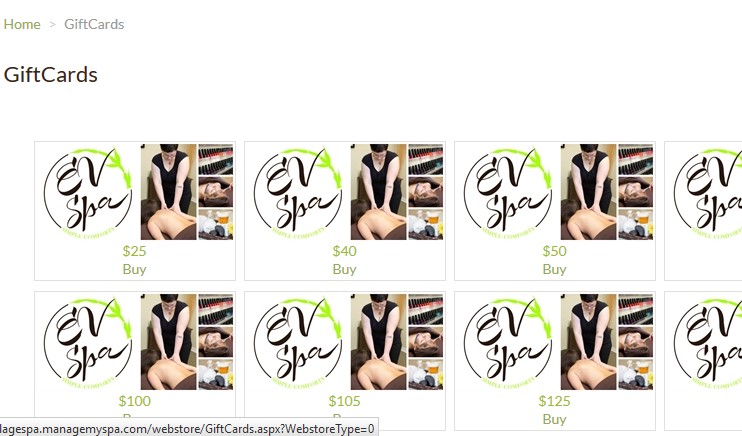 3. Enter the name and e-mail address of the recipient (if you want it sent to yourself, use your e-mail address). Add a message. Choose send now or send later if you wish to send it on a future date.  If you are only purchasing one gift card, choose "buy." If you wish to add multiple gift cards to your order, choose "Add to cart."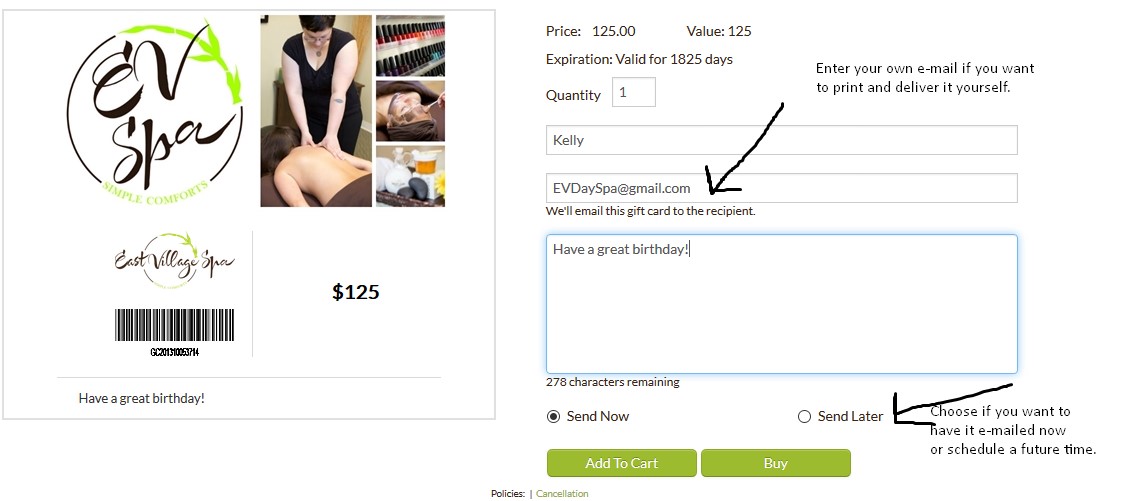 4. If you have not purchased a gift card with our NEW system (from November 14th 2016 or sooner) you will need a new login. Enter your e-mail address and you'll receive a code via e-mail to enter to set up an account. If you have used our online gift card and scheduler since November 14th, use your e-mail and you'll be prompted to enter your password.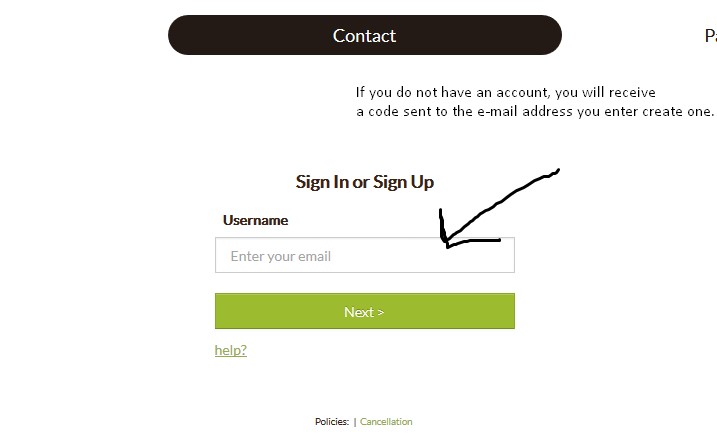 5. You'll be asked for some basic information to establish a profile.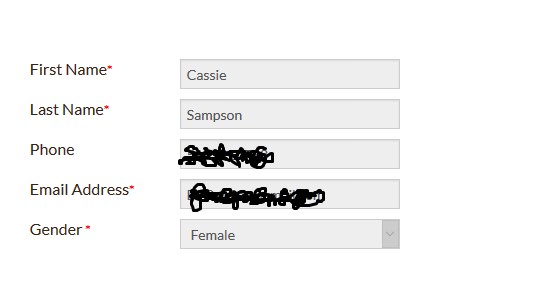 6. Select "Pay Now" and complete your transaction. Either you or the recipient will receive the e-mailed gift certificate, depending on the e-mail address you chose to enter in step 3. Please alert the recipient that they have e-mail coming so that they can check their spam folder if it doesn't show up in their inbox right away.

Thank you for thinking of us for your gift!  If you have questions, feel free to call us at (515) 309-2904. You can also stop into the spa to purchase a gift certificate in any denomination or if you prefer to receive a gift certificate on a plastic gift card.  Your recipient can use the number on their gift card to hold appointments when they call to book or online at www.EVDaySpa.com!