It happens to all of us…you finally settle on a great skin care regimen and your skin feels awesome.  Then the dry winter air strikes and it seems like your products are no longer working like they should.  To get the best skin care results in the winter months, Camille Arbegast, our managing esthetician, shared 5 tips:
1. Switch up your cleanser.  A gel based or acne cleanser may have been what you needed during the humid summer months, especially if your summer activities lead to dirt and debris on your face.  In the winter when skin is more irritated, a switch to a soothing cream or hydrating cleanser may be the ticket to calm down skin that feels itchy and tight.
2. Use a microdermabrasion scrub.  This scrub can be more abrasive if used dry, or gentler if used in the shower or by adding water.  It is ideal to slough off dead skin so you are better able to absorb moisturizers, serums, or masks.  Do not over-do it though!  Once to twice a week is all you need to exfoliate!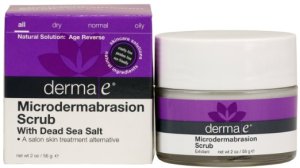 3. Try a hydrating mask designed to nourish and replenish skin.  This is a great switch for a hydrating boost, especially if you have regularly been using a drying mask like a clay mask.  Derma E's Hydrating Mask with Hyaluronic Acid can work as a face or hand mask.  And Farmhouse Fresh's Honey Heel Glaze is like a miracle mask to soften and hydrate dry feet and hands.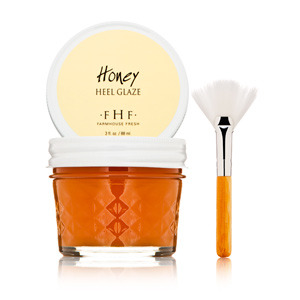 4. Use a proper moisturizer designed for the face.  Hydrating day and night creams are great for daily moisturizing.  Look for ingredients like hyaluronic acid which draws moisture to the skin like a magnet.  Avoid creams with pore-clogging petroleum derived ingredients like mineral oil or paraffin.
5. Don't forget your cuticle oil!  Dry cuticles are not only unsightly, but tears around the nails can lead to pain and even infection.  Use cuticle oil morning and night to keep your nails and the skin around them healthy.  And don't forget gloves to help protect skin from dry, windy winter weather.  Cuticle oil and protecting nails with gloves will also go a long way to preserve a CND Shellac manicure so you can get a full two weeks wear!  Dry, brittle nails and cuticles make it easier for the polish to chip.