For the second year in a row, we're sharing our favorite Valentine's Day gift and activity ideas that are not couple's massages!  We have 3 couple's massage rooms and all of them have been booked since mid January for Couple's Massage because Valentine's Day falls on a Saturday this year.  You aren't out of luck though, Des Moines offers lots of great date spots and we offer lots of great gifts for an at-home spa day!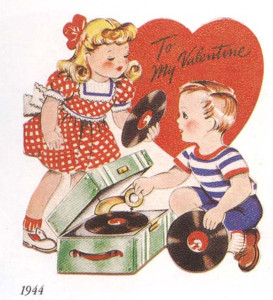 1. Spa day at home
Draw a bath and soak in one of our Kneipp bath salts or liquid baths.  We recommend a blend of the Pure Bliss and the Almond Soft Skin for a bath that will make your mood and your skin feel beautiful.  Pick up one of our Kneipp or Farmhouse Fresh Massage Oils and trade massages.  All of our massage oils are 15% off during February!  Finally, at the end of your spa day at home, surprise your sweetie with a gift card to visit East Village Spa for the services of their choice.
2. Lunch at Trellis and a romantic stroll through the Botanical Center Gardens
It is cold and snowy white outside right now but warm and colorful in the lush gardens inside the Des Moines Botanical Center.  Grab a romantic lunch and sip from the great wine and beer selection at Trellis inside the Botanical Center and stroll hand-in-hand while you look at the beautiful gardens.
3. Get your heart racing!
Join Fleet Feet, our neighbors across the street, for their Saturday Morning Social Run at 8 am on Saturday, February 14th.  Single?  Who knows, you might just meet your soul (or sole…get it?) mate!  No registration needed, Fleet Feet hosts lots of free, fun social runs!
The annual Red Flannel Run is also on Valentine's Day this year, starting and ending at the NEW Wellmark YMCA.  Registration is still open!
4. Book her a blow out hairstyle at Blo and enjoy Hoq's Valentine's Day menu.
Visit our neighbors across the street at Blo for a blow-out hairstyle (I recommend getting the scalp massage upgrade!) and then take her to show it off over an Iowa farm-to-table dinner at Hoq.  As of 2/4/15 Hoq still had openings after 8:30 pm for Valentine's Day and had openings for their same prix fixe Valentine's Menu on Friday 2/13.  Blo had a few openings both Friday and Saturday.  Reservations required for both!
Check out Hoq's menu and contact info here, and book your Blo appointment online here.
5. Dinner at home
Purchase all the ingredients for a delicious dinner at home including spices and oils from our East Village Neighbors Allspice and add a fun surprise by including a special gift from Kitchen Collage that can be used to make the dish.  Need recipe inspiration?  Two of our favorite cooking blogs are Budget Bytes (easy, delicious and you can use the savings to buy higher quality spices!) and Iowa Girl Eats.
6. Movie and drinks
Fleur Cinema is a great place to catch a flick and if you bring your ticket stubs to neighboring Mezzodi's, you get two for one drinks and the perfect opportunity to discuss the movie you just saw!
7. A perfect pair: Fruit Fantasia Tea from Gong Fu and something pretty from Amour
Amour in the East Village has lots of lovely underpinnings, jammies, and robes in a beautiful and inviting shop.  Heather, the owner, and her team are great at making recommendations and helping even the most timid of gift-givers feel comfortable shopping for their sweeties.  They also recommend Gong Fu Tea's Fruit Fantasia blend as an aphrodisiac.  With a rosy hue and sweet tart fruit flavor, it certainly is delicious!