We love the simplicity of online gift cards and for those who are new to purchasing from our Zenoti online store, we're happy to walk you through the process. First things first, PLEASE create an account. We don't use this to market to you, but it is imperative if the recipient loses the gift card or accidentally deletes the e-mail. We can use your name to help find it. If you check out as a guest, it is really awkward when someone calls to ask for our help locating a gift card they've lost and doesn't want to fess up to the purchaser. Click here for our online booking and gift card store.
Get to the online gift card page
Step 1 (desktop or laptop computer): Click the green "Book now or purchase gift card" button. From there, click the tab on the top right for "Gift Cards" and that will take you to our online gift card page.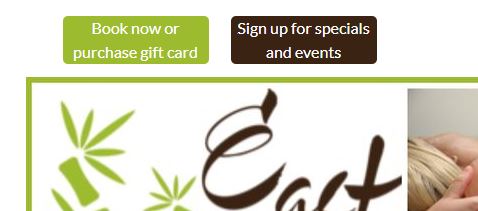 If you're using a phone or tablet, it will look different (see below). Go to our home page and click the green "book now or purchase gift card" button on top, then you'll get to the mobile enabled page which has the menu as 3 bars in the top right corner. Click that for the menu to appear.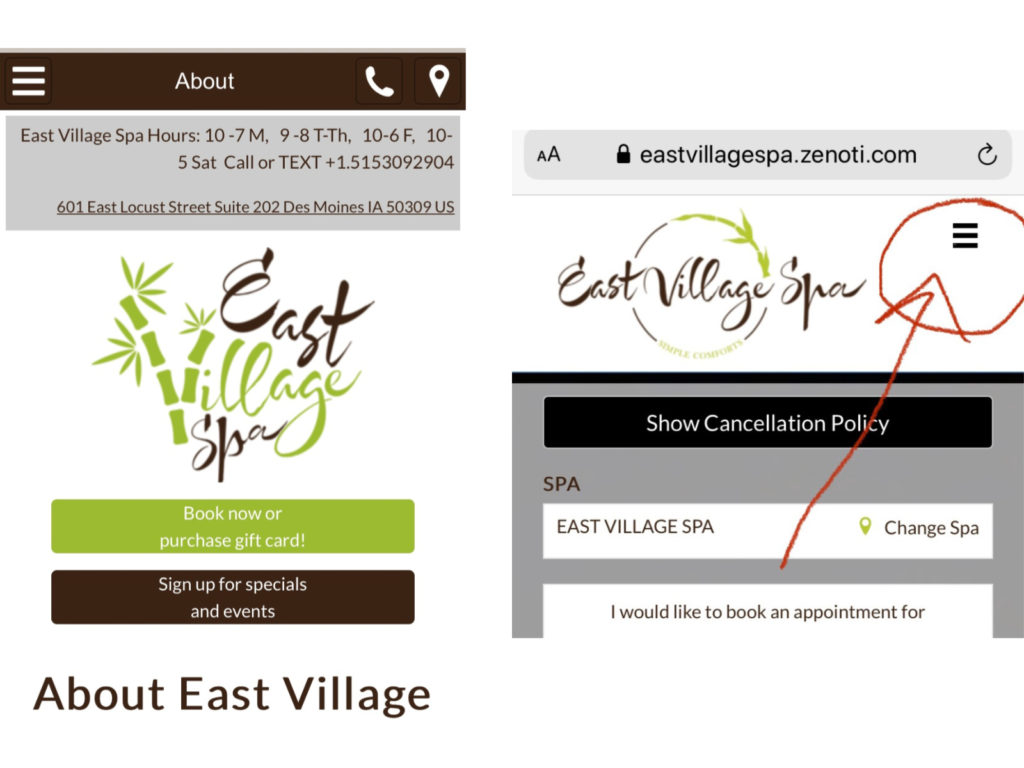 The menu on the phone will then look like this: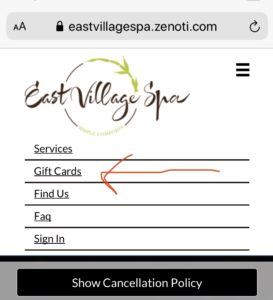 Select your amount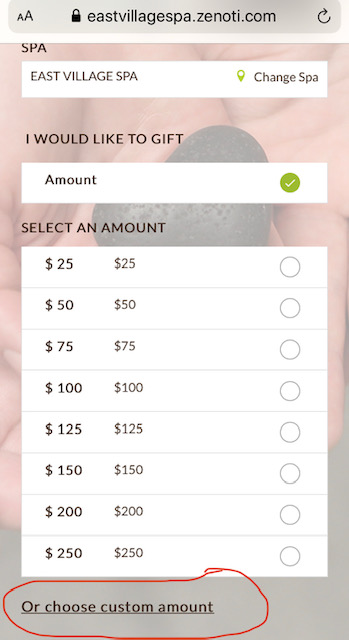 Once you've selected the "Gift Cards" tab, you'll choose an amount. We have several pre-selected amounts, or if you scroll to the bottom there is an option for a customized amount.
We do not sell gift cards for specific services as our menu changes seasonally.
Complete your order and e-mail your gift card
Once you've selected your amount, you can choose where the gift card will be sent. If want to print and hand-deliver or mail your gift card, enter your own e-mail address to have it sent to you. If you want to e-mail it to someone else, use their e-mail address. Remember, please create an account. I promise it will be worth the extra time if the gift card is lost or accidentally deleted. You'll usually get the receipt right away but it takes a few minutes to get the actual e-mailed gift card.
Troubleshooting
If you have an issue with your online gift cards, fear not (especially if you created the account like we asked you to!) These are the most common issues and solutions.
The recipient (or I) never received the e-mail! It is probably in a spam folder or security net. Tell them to search for an e-mail from [email protected]. Some work e-mails from government agencies, law or financial firms sometimes catch our gift card e-mails up in their security settings for a few days.
Your online booking system won't accept my gift card number to reserve an appointment. As it states on our online scheduler, a credit card is required to hold your reservation, but you can pay with your gift card at the time of service. We won't charge the credit card used to reserve the appointment unless the appointment is missed without adequate cancellation notice. You can use your gift card to reserve an appointment over the phone.
I sent the gift card awhile ago but we lost it. You can re-send it! Keep your receipt, you'll need the gift card number and the e-mail address. You can re-send it or check the balance to see if it has been used. Go back to the gift card tab and click the green button to "resend my gift card"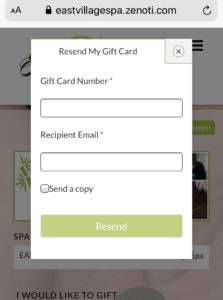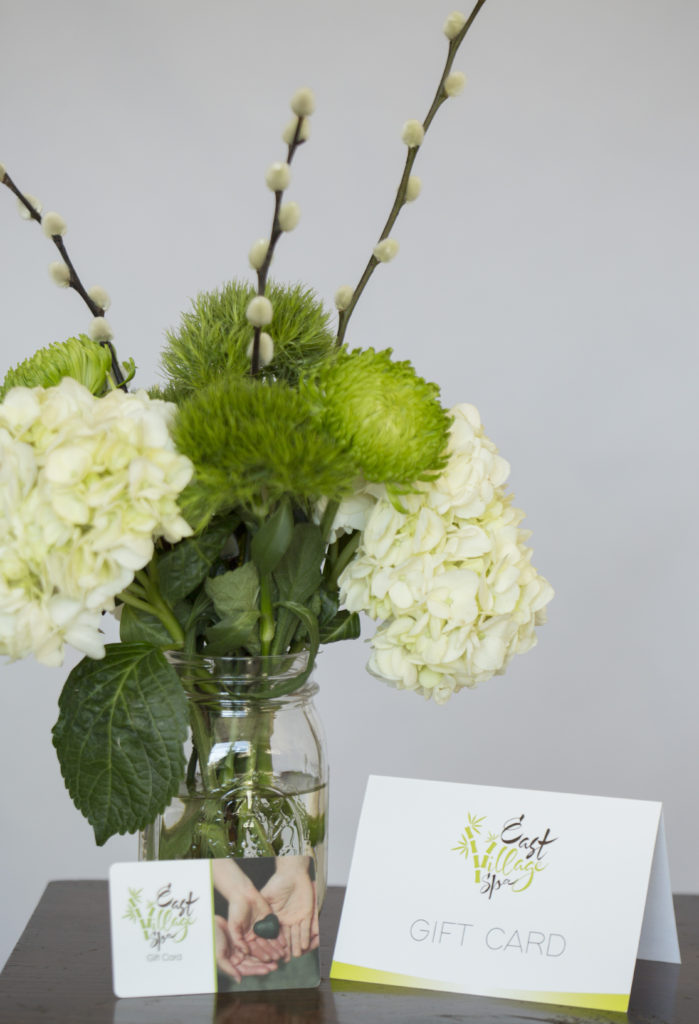 If all of the above don't work, don't hesitate to give us a call at (515) 309-2904 or e-mail [email protected] with details about the date of purchase, your name, the recipient's name, and the amount of the gift card. We sincerely appreciate you thinking of us for your gift and can't wait to take amazing care of your loved ones at East Village Spa!