When I was 22 (in about 2002), I picked up a small item from the floor as someone called my name. When I turned my head to see who it was, my neck caught. For a month, I had a stiff neck. Growing up, we never used chiropractic or massage therapy so my first instinct was to go to a walk-in clinic doctor. The doctor briefly assessed me, then told me I had arthritis and needed long term pain medication to treat this condition he presumed would plague me for life. That was that. I was too inexperienced to question him, but the visit literally took 10 minutes and I left thinking I had serious arthritis at 22. I took the medication for months, even though the pain had subsided after just a few days. When the medication was pulled from the market after dangerous side-effects emerged, my pain never returned.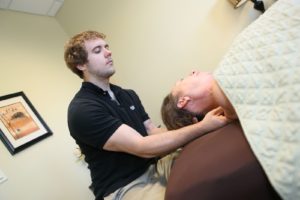 I haven't had any other issues related to that little injury and I truly believe, knowing what I know now as a massage therapist, that a trip to a good chiropractor coupled with a massage would have managed the pain I experienced at 22 just as effectively as the medication. Fun fact: that experience is one of the reasons I became a massage therapist!
I believe that had I experienced the same kind of injury today, doctors would have responded differently. In fact, a study published in the Annals of Internal Medicine in 2012 showed chiropractic care and specific exercise were more effective than NSAIDs or Narcotics for treating neck pain.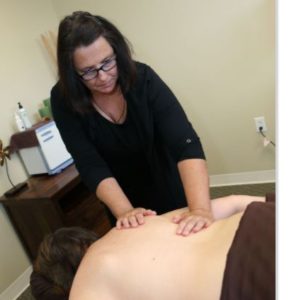 For acute or subacute low back pain, one of the most common reasons for physician visits, physicians are changing their tune as well. The American College of Physicians recommends in a 2017 report that physicians FIRST recommend treatment with heat, massage therapy, spinal manipulation, or acupuncture BEFORE resorting to pain medications. For chronic low back pain, physicians are instructed to recommend rehabilitation, spinal manipulation, stress management, exercises like yoga or Tai Chi, in addition to other non-pharmaceutical interventions.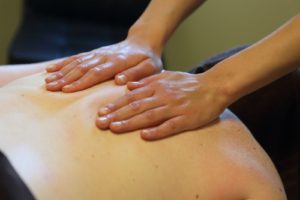 Where does massage therapy fit into the mix? Many studies have shown massage therapy to be an effective treatment for pain, especially low back, neck, osteoarthritis, fibromyalgia, and more. A summary of some of the research is available through the National Centers for Complementary and Integrative Health. The Touch Research Institute has many studies about massage therapy available online as well. Because more research is always beneficial and because the guidelines for physicians are evolving, you can make a difference.
If you have had positive experience with  massage therapy for pain management, be sure to let your physician know what you are doing. It is always important to let your physician know all of the wellness services you are receiving so they have the whole picture of your treatment. Because some are less familiar with the benefits of massage therapy or see it as "merely" a pampering service, hearing first hand from their patients about the relief they get from massage is helpful in shaping how they might approach others with similar conditions or how they might answer questions for patients who broach the subject of massage for pain relief.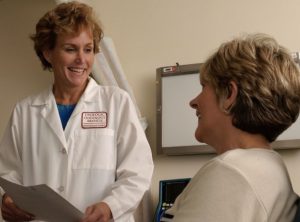 Haven't tried massage for pain? We'd love to visit with you! Visit our website to learn more about our service and providers, or Book a service with one of our experienced, licensed massage therapists to see if massage therapy could be part of the solution for your own wellness and pain management.