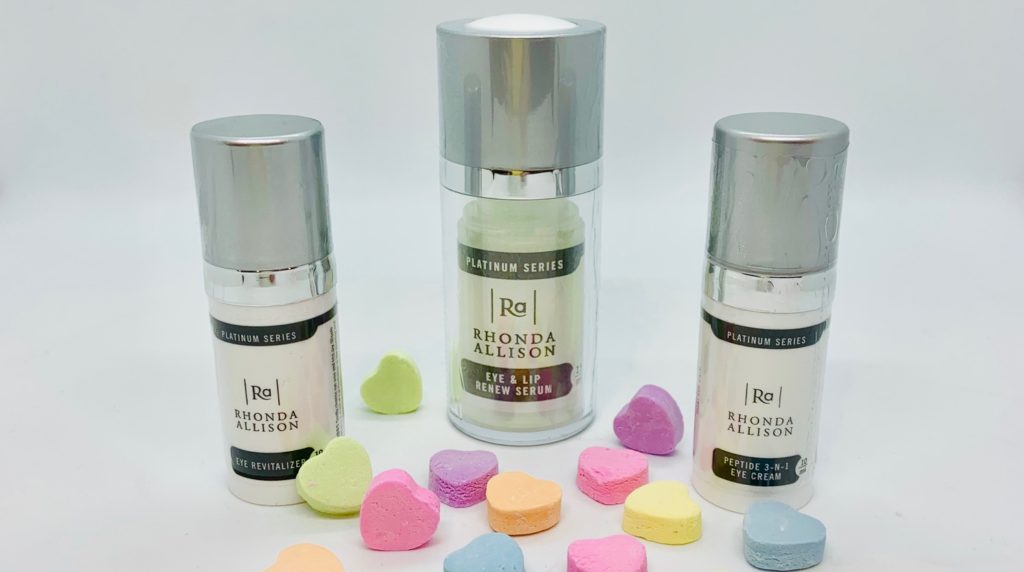 Eye creams are essential to help protect skin around the eye area from signs of premature aging. Regular lotion won't cut it for the eye area. This delicate skin requires power-packed ingredients gentle enough to be used on delicate skin.
Peptide 3-n-1 Eye Cream
This light, age-defying eye blend is good for people who want to reduce puffiness, hydrate the skin around the eyes, brighten dull skin, and minimize fine lines.
Eye Revitalizer
This is a cooling daytime eye cream that quickly revives tired eyes. This product is great for people who need a quick lift and brighter looking eye area after a long day in front of the computer or before photos. Perfect to keep in the fridge for a pick-me-up or keep a bottle in your purse to use during travel or between work and a night out.
Eye & Lip Renew Serum
This is a thicker serum that melts into delicate tissue above and under eyes, creating a dewy, softer appearance. With 30 days of continued use, people notice fewer fine lines and more hydrated eyelids. A super benefit to this indulgent eye cream is that it doubles as the best hydrating lip product you'll ever try!
Stop in to browse our amazing and extensive collection of Rhonda Allison skincare and we can help you pick the products best suited to your skin care needs and lifestyle. For customized professional recommendations and to enjoy a treatment by our licensed estheticians, book one of our facials online! As always, we offer Rhonda Allison products as a buy 3, get the 4th free*!
*Special pricing available only with in-spa skincare purchases. All products must be different and discount is taken on lowest cost product.