We're dedicated to staying up-to-date on the latest developments in COVID19 research and following safety guidance from the CDC to reduce the risk of transmitting COVID19 to our guests and employees. We are also working to learn how we can best serve guests who are struggling with longer term effects of COVID19.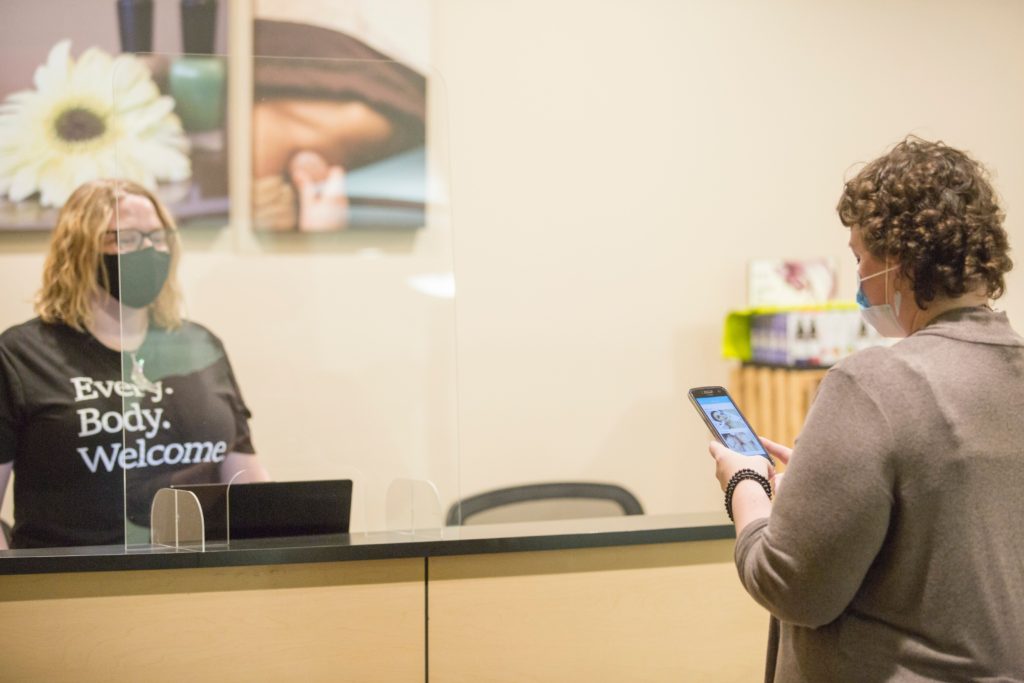 Masks Required
We continue to require properly-worn masks for guests in the spa except during facials, lip, and chin waxing services. Masks are required during all other services without exception. We are happy to provide you with a surgical mask. We have seen thousands of guests wearing masks during their massages with no complaints of discomfort, most guests are surprised how easy it is. For tips on how to be most comfortable in a mask during your massage, click here.
All service providers are wearing masks, in many cases high filtration masks like KF94 or double masks. Estheticians are wearing masks and face shields during facial services where guests remove their masks.
We are monitoring guidance from the CDC and will modify our policy as it is safe to do so. Thank you for understanding.
HEPA air filtration and plexiglass barriers
All of our treatment rooms are equipped with a HEPA air purifier to filter particles. Room air is completely exchanged about every 2-5 minutes. Our guests can be confident that in our treatment rooms they will not be breathing the same air as the guests before them.
We've installed plexiglass barriers at the desk and in the nail room at manicure stations as an added barrier in addition to masks.
Hand hygiene and reducing surface contamination risks
We use hospital grade Rejuvenate antiviral and antibacterial wipes that disinfect surfaces like head rests and our hot stones in one minute. As always, we soak all of our nail and skin care tools in barbicide and we never, ever double dip a wax stick.
As we always have, we wear gloves when it makes sense (during waxing, facial extractions, or when there is a risk of contact with blood borne pathogens, for example.) Our employees always use good hand hygiene via hand washing and sanitizing.
Table coverings: We've added waterproof coverings to all pillows including body pillows, and to our table warmer. All can be thorougly sanitized . We switched out heavy blankets for heavy towels so we can launder them after every service.
We've got hand sanitizer everywhere you turn and guests will be expected to use it before and in some cases, during services. We will do the same!
We've always had an amazing evening cleaning employee, she's back and continues to deep clean our treatment spaces each night. Our landlords have increased cleaning of common building spaces including restrooms.
Employees won't work sick, please don't visit us when you're sick (or have been exposed to COVID19!)
I can't stress this enough, we'll need guests to cancel when they are even a bit sick. We've always asked clients to do this, but it is a matter of utmost importance now. We are waiving cancellation fees for any amount of notice if guests cancel for COVID19 reasons.
If our employees are at all under-the-weather, we will cancel or reassign their services until we have more information. We will follow CDC guidelines in determining when an employee needs to quarantine for an exposure. We error on the side of caution, so please understand if this impacts your service.
We've got a detailed plan for testing, tracing, and notification if an employee is suspected of having COVID19 or has been exposed.
All guests will be reminded of our wellness policies at booking, in their confirmation, and upon arrival via signage. Guests with any COVID19 symptoms will be asked to reschedule.
Understanding long-haul symptoms of COVID19
We are eager to see how we can help the many people who are experiencing long term challenges after COVID19. While this is an emerging area of research, be assured we are learning everything we can. If nothing else, we are eager to help with the stress that comes along with chronic illness.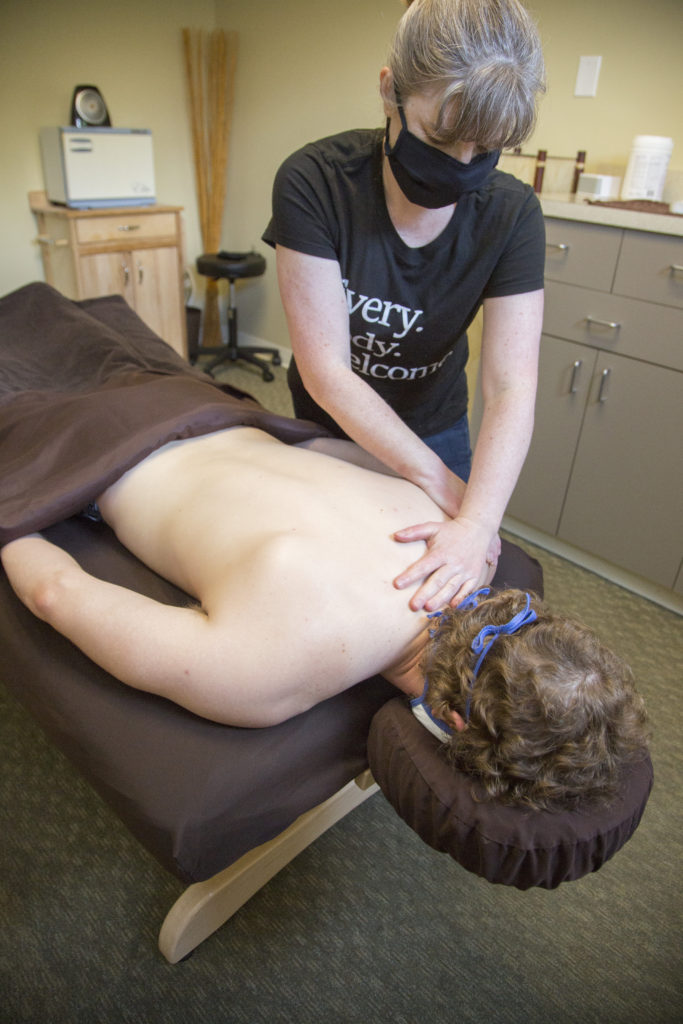 Thank you, if you've read this far, you're probably as concerned as we are about health and safety. If you have any questions before or during your session, please let us know. We're eager to serve you and we are sincerely grateful for your patience as our policies evolve with our understanding and guidance from leading scientists.