We're so excited to offer exciting new Hydrafacial technology to our spa guests (and honestly, we're super pumped to use it on ourselves!) Hydrafacial is quite different than a normal facial, but like all of our services, we want to make sure that our guests still have a relaxing and stress-relieving experience. Camille Arbegast, our managing esthetician and spa Hydrafacial Trainer has answered some of the most common questions our guests have.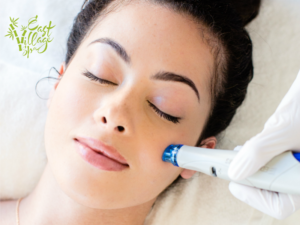 Q: What is Hydrafacial?
A: Hydrafacial is a corrective treatment to address any kind of skin concern such as fine lines and wrinkles, pigmentation, and oily/congested skin. The treatment process removes dead skin and painlessly extracts congested pores while infusing hydrating, firming serums into the skin. There is no downtime or "peeling" process with a Hydrafacial like there is with chemical peels.

Q: I have oily/acne-prone skin. Is Hydrafacial good for that?
A: Yes! Hydrafacial helps to balance oil production and the pH of the skin. During the treatment, the skin is exfoliated with a glycolic/salicylic peel solution and then extractions are performed with a suction technology to painlessly remove impurities. If you find traditional extractions painful, you'll be pleasantly surprised at how much more comfortable Hydrafacial extractions are! At the end of your service you can look at the canister and SEE the debris removed from your skin!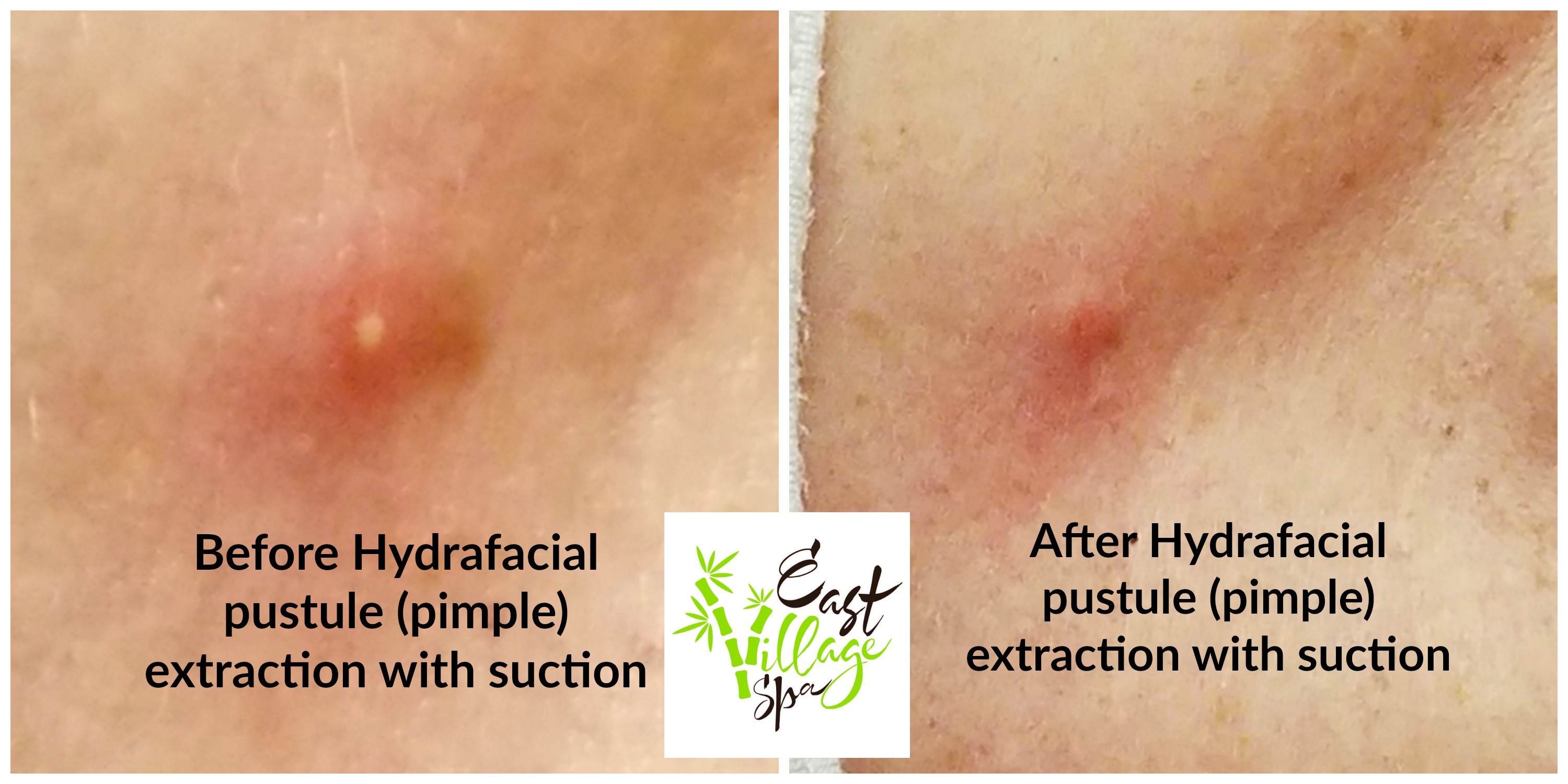 Q: How long is a treatment? Is it relaxing, it looks kind or medical…
A: Our most popular Hydrafacial services are 30 or 60 minutes long. While at some clinics, Hydrafacial is a quick in-and-out but as with any of our services we value giving our guests an opportunity to relax and de-stress so we've incorporated the TLC you've come to expect from our treatments.
For those wanting a more abbreviated session, the 30 minute "Classic" Hydrafacial is a good option to start with. This is a great service for any skin type or for people who are just curious about what the Hydrafacial is all about. For those wanting more TLC and more corrective focus on fine lines, hyperpigmentation, or acne, the 60 minute "Deluxe" Hydrafacial is perfect. In addition to the Classic service, you'll receive a Hydrafacial "booster" serum to focus on your specific concerns or extended extractions if needed. This service also incorporates LED light therapy. Your esthetician can also incorporate either a Rhonda Allison Mask and hydrating hand treatment or gentle lymphatic drainage. The 60 minute option gives your esthetician a greater range of treatment possibilities and flexibility.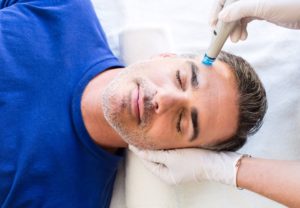 Q: Will I get instant results? 
A: You'll notice instant firmness and a radiant skin tone after just one treatment. While there are no "quick fixes" the Hydrafacial is our most powerful tool yet. We recommend a Hydrafacial once a month to receive the maximum benefit and visibly reduce pigmentation, acne, and fine lines and wrinkles. If you have more corrective skin goals, your esthetician can recommend a customized series of Hydrafacial services or Hydrafacial services combined with Rhonda Allison Peels.

Q: Is special pricing available?
A: Yes! If you purchase a series of 3, you'll get the 4th half price. If you purchase a series of 5, you'll get the 6th FREE! These pre-paid packages make it easier and more affordable to enjoy regular Hydrafacial treatments.
You can book your Hydrafacial with a licensed esthetician who is Hydrafacial Certified online or call us at (515) 309-2904 to see if Hydrafacial is right for you (hint…it is!)