East Village Spa wants to make massage therapy accessible to military personnel and veterans so we offer a specially priced massage therapy treatment year round with their needs in mind. The "Military Massage" is a 60 minute massage designed for active and veteran military personnel facing diverse physical and emotional health needs related to service.
Our Military Massage is also priced at $70/hour, which is a reduced rate from our usual $85/hourly massage rate.  This reduced rate is our "Thank You" to those who serve, and we hope this allows for more frequent visits as the benefits of massage build over time.
Common proven benefits of massage therapy correspond to concerns shared by many military personnel due to the nature of their work.
We are thrilled t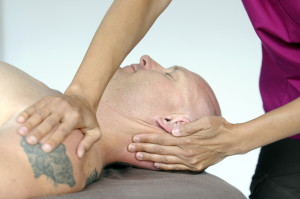 o be able to offer a massage service just to active and veteran military.  The first massage will include a detailed health history and a chance to visit with your massage therapist about your treatment goals, whether general relaxation, stress relief, specific injuries or areas of pain that you'd like focus on.  Your massage therapist will discuss the best pressure, massage therapy techniques, and self-care to help you achieve your goals.  He or she can also refer you to a colleague within the spa for different techniques or may refer to outside providers as needed.
For testimonials of how massage therapy can provide relief to wounded military personnel, click to read this article from Massage and Bodywork about CAUSE (Comfort for America's Uniformed Services) and wounded warriors receiving massage therapy as part of their treatment at Walter Reed Medical Center.
To schedule a Military Massage, click here and go to our online booking, select "Military Massage" for special pricing or call (515) 309-2904. If you are comfortable doing so, please note any specific injuries or illnesses at the time of booking so that we can research and be prepared for your appointment.  Your therapist will guide you to the best massage treatment options for your sessions.