Imagine this:  You are about to leave for a weekend road trip with your friends and wake up with a crick in your neck.  You call the spa hoping to squeeze in a bit of pain relief with your therapist but he or she has the day off.  The receptionist suggests another great therapist, but you decline because you think you'll hurt your therapist's feelings.
When you return, you book with your regular massage therapist, tell them you were miserable on your trip, and they are shocked at how tense your neck and shoulders are from that painful road trip.  You need to book 3 weeks in a row just to feel normal again before you can get back on your monthly schedule.  Your therapist tells you they wish you'd have seen one of their colleagues for some relief before you left. After all, they trust them with their own massage therapy sessions and think they are great!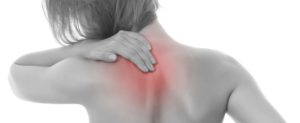 With summer so near, it is a good time to remind clients that our employees encourage you to see their colleagues for services to keep up with your progress.  We know your schedule gets crazier in the summer and our employees are also planning upcoming travel, races, and family events.  If they aren't available when you need in, they want you to see one of their co-workers that they trust immensely with your care (and their own!)  Here's why:
Our spa is a "team treatment" spa and the majority of our clients see multiple providers for more booking options and treatment styles to choose from.
We have been open almost 8 years and our experienced employees are fortunate that they don't have to compete for bookings, they are always comfortably busy!
Our employees can rest easier when they plan a vacation or have an unexpected illness knowing that their regulars can keep on their treatment schedule with one of their co-workers.  Believe me, it stresses them out when planning a trip knowing someone they've been treating will skip a session (or complain that their therapist is leaving) rather than see a trusted colleague.
Our employees know that because they are all so busy, it is hard for clients to get in to see them as often as they need to.  We'd all rather have you see 2-3 people and get in on the schedule that is recommended than wait too long between services and not get the results you could.
You might find it beneficial to experience different styles of work or different opinions from other providers!  I personally have two therapists I book with at the spa when I need relaxation or want a hot stone massage, one therapist I book with for shoulder pain, and another I book with for general deep tissue.
Last but not least, our services providers care about you and hate to think you are in pain when they know someone who can help you!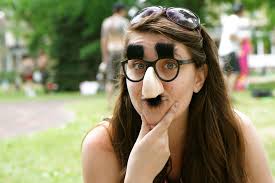 Next time you can't get in with your regular provider, let the front desk know specifically what you like about that person and we can pair you up with someone who has a similar approach instead of waiting longer than you or your body wants to between services. You might also ask your regular provider who he or she would recommend if you ever need to get in when they aren't available. Click here to learn about our skilled treatment team and click here to book your next appointment!
P.S. Our team had a good laugh at this picture, because it sometimes feels pretty accurate!