I've been lucky to have decent-enough skin for the moderate effort I put into it. I had some pimples as a teen, but definitely not acne. I have the rare hormonal breakout and my skin definitely shows signs of sun damage and aging, but I think I've been fortunate. Recently, a ton of changes at once caused my skin to freak out in a painful way.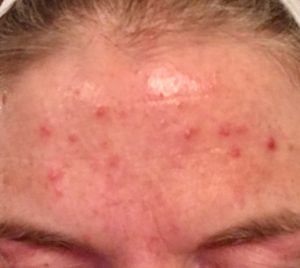 I recently cut heavier bangs and switched shampoos. I've increased the amount of  sweat, gross lake water, heavy duty sport sun screen, and dog-slobber my skin sees. In hindsight, skin-rebellion was a sure thing.

My breaking point came the day laying down for a massage became too uncomfortable with the breakout on my forehead. I asked our esthetician Cassandra to overhaul my Rhonda Allison home care routine. She's struggled with breakouts off and on and has lots of empathy and experience in treating them. She looked at what I was doing, subtracted a few products, and added some more. Surprisingly, she INCREASED the moisturizing I was doing.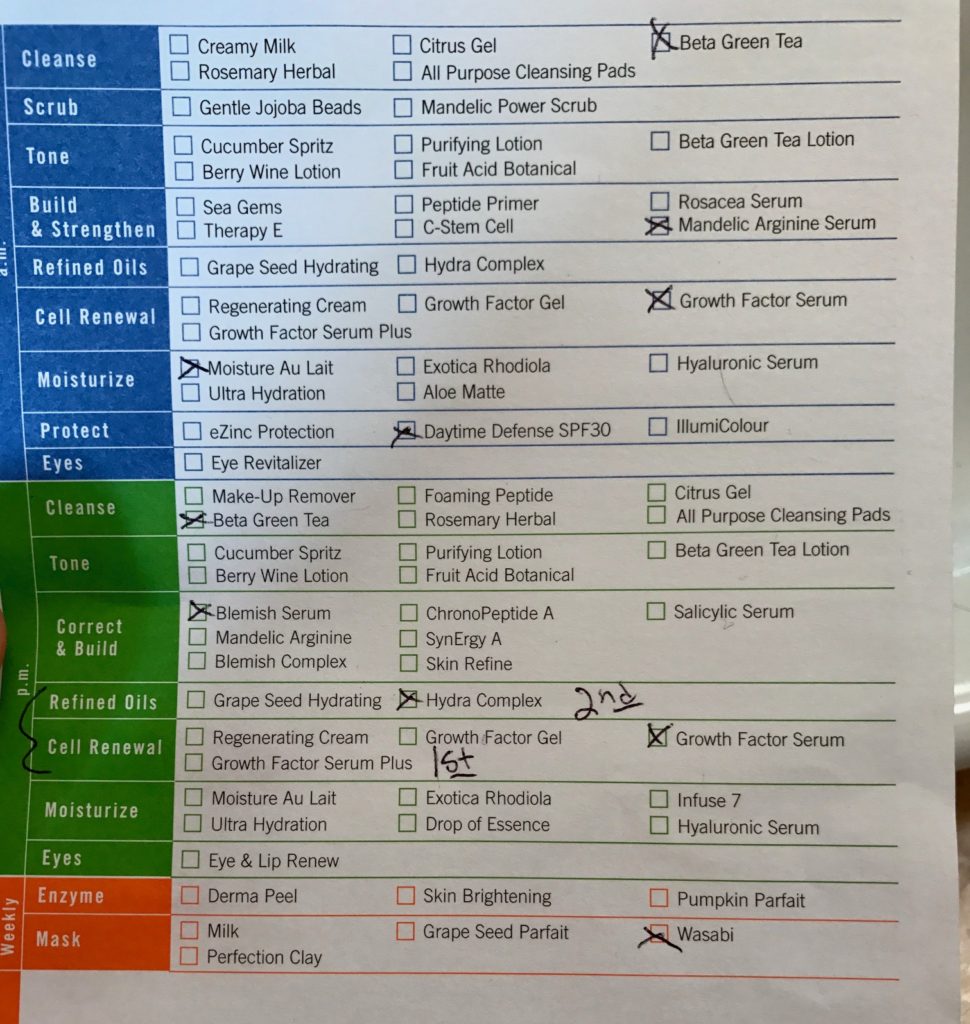 Instead of masking just once, I used the wasabi mask twice in the week per Cassandra's suggestion. She was right…it does start off a bit hot and tingly but it cooled off quickly and I think it really kick-started the healing for me the first night.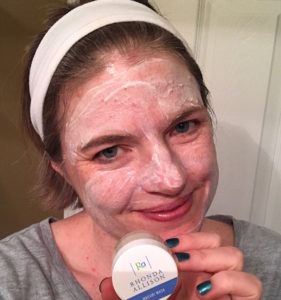 Within a couple of days the pain was gone and the hardest thing was not picking! I admit that I picked one area, which you'll notice in the "after" image, but overall, I was thrilled with my results in a week of being very diligent with the home care. Too often we hear people say they don't see results, but then they confess that they only used half of the recommended routine, or only did the routine for a couple of days then gave up.
In typical business-owner fashion, I decided to look on the bright side and see my skin "freak out" as a test of our professional advice and products and be glad I could document my progress for others who might be struggling. I tried guessing at a routine on my own for a few weeks, but it wasn't working even though I was using good products. That's where a licensed, professional esthetician comes in. Obviously what worked for me won't work for everyone and I'm honestly surprised things cleared up so quickly.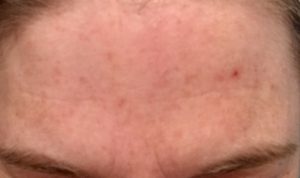 If you are struggling with a breakout, or you have a history inflamed and uncomfortable acne, we have a few facial services that can be helpful in kicking off the healing when partnered with a good routine at home. The key is to stick to the advice and keep in touch with your professional esthetician. Want more information or to schedule? Consider starting with the "Clear Results" facial for true acne or the Wellness Facial for occasional breakouts.