Thanksgiving is my favorite holiday, and as a vegetarian, I never feel like I'm missing out because I can make a killer vegetarian meatloaf and amazing veggie gravy, then enjoy all the wonderful sides.  For nearly 10 years, we've done thanksgiving with friends, typically at least half the group is vegetarian.  In recent years, I've started doubling my recipe because it freezes well and the leftovers are great for a week.
If you are trying to cut back meat or are going to have a vegetarian guest at some point this winter, give this dish a try!  Note: This dish requires a food processor, you could use a blender, but I think it would be really tricky.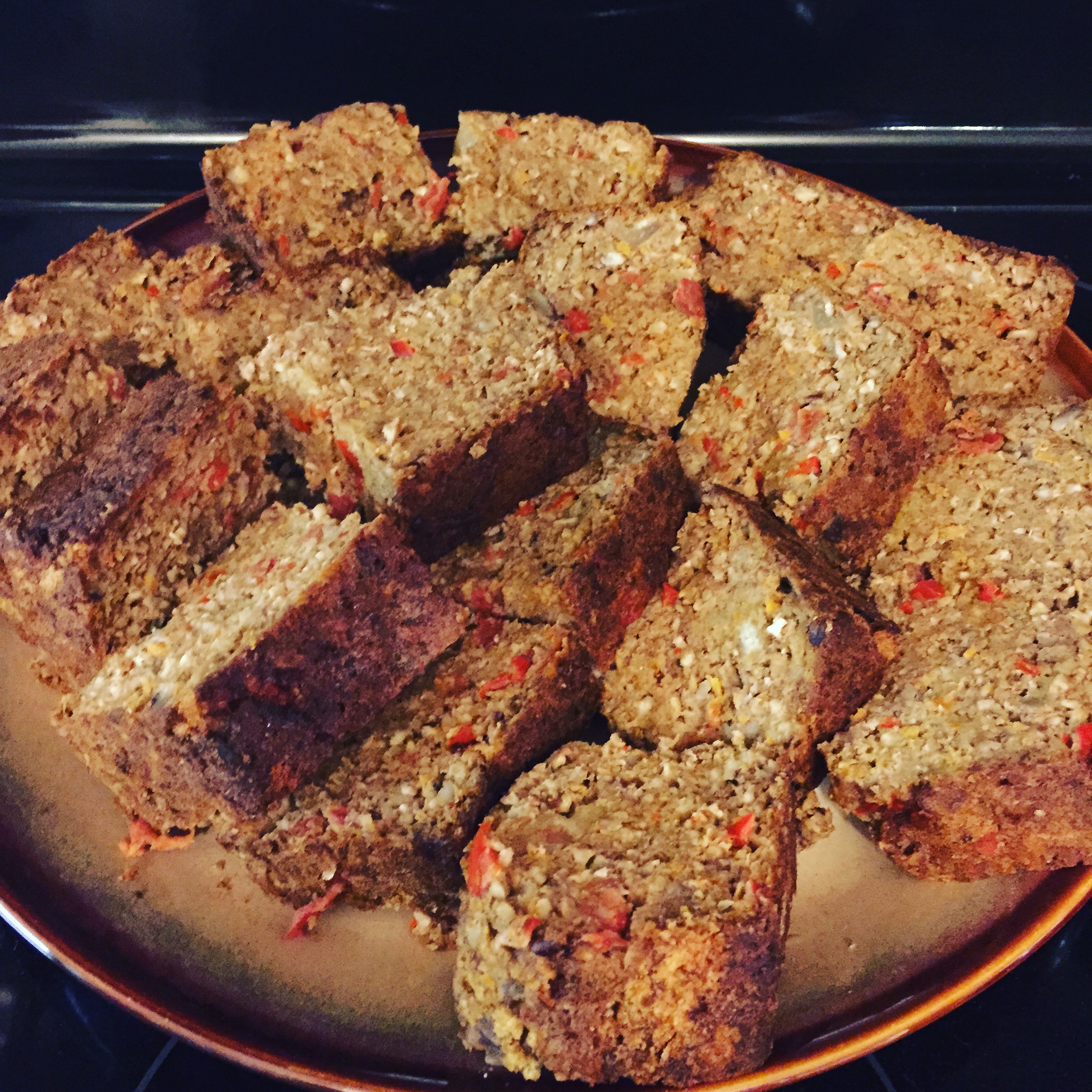 Cassie's Veggie "Neat"loaf
Ingredients:
8 slices whole wheat bread (toasted-I do all at once on a baking sheet, then cool)
2 c. pecans (you can use walnuts if you prefer)
3 large eggs (you can use vegan egg substitute, but I'll be honest: it isn't as good)
1 yellow onion, roughly chopped
1 large carrot, peeled
1 celery rib
1/2 red, green, or yellow pepper, sliced (whatever is cheapest)
1/2 can diced tomatoes with Italian seasonings (if you use plain, add a pinch of Italian seasonings of your choice)
1 1/2 T. olive oil
1 t. salt, other seasonings to taste (I like about 1/2 t. garlic powder)
Directions:
Preheat oven to 375 and lightly spray a loaf pan with oil.
2. Tear up the cooled, toasted bread into the food processor and process into bread crumbs.  Toss in a large bowl.
3. Process the pecans into fine crumbs and toss into the large bowl with the bread crumbs.
4. Process the pepper slices, carrot, and celery until very finely diced and toss into the bowl with the pecans and bread crumbs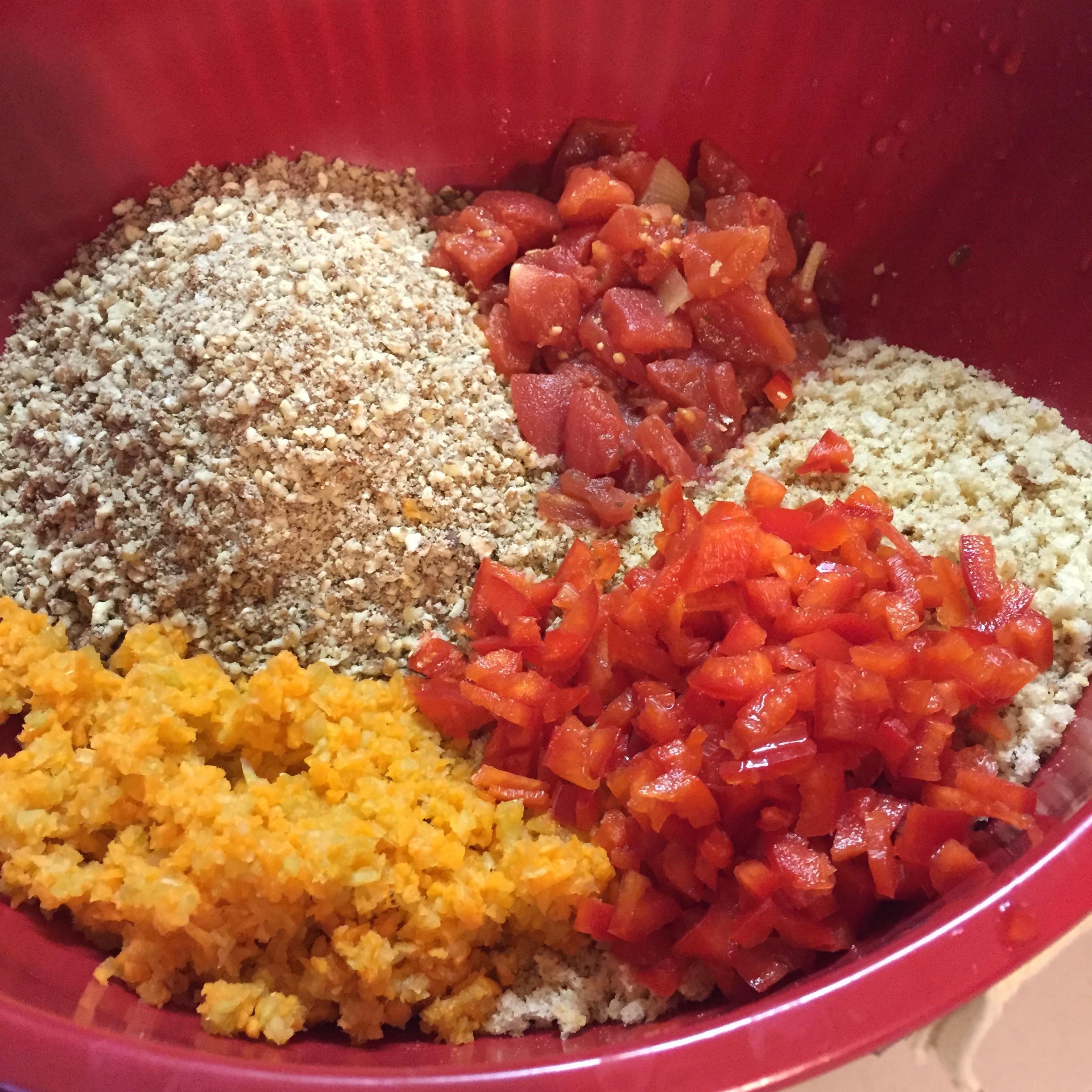 5. Crack 3 eggs into the food processor and add the onion.  Process together into a frothy mixture.  The onions should be very fine and it should be a liquid.  Pour into the large bowl with everything else.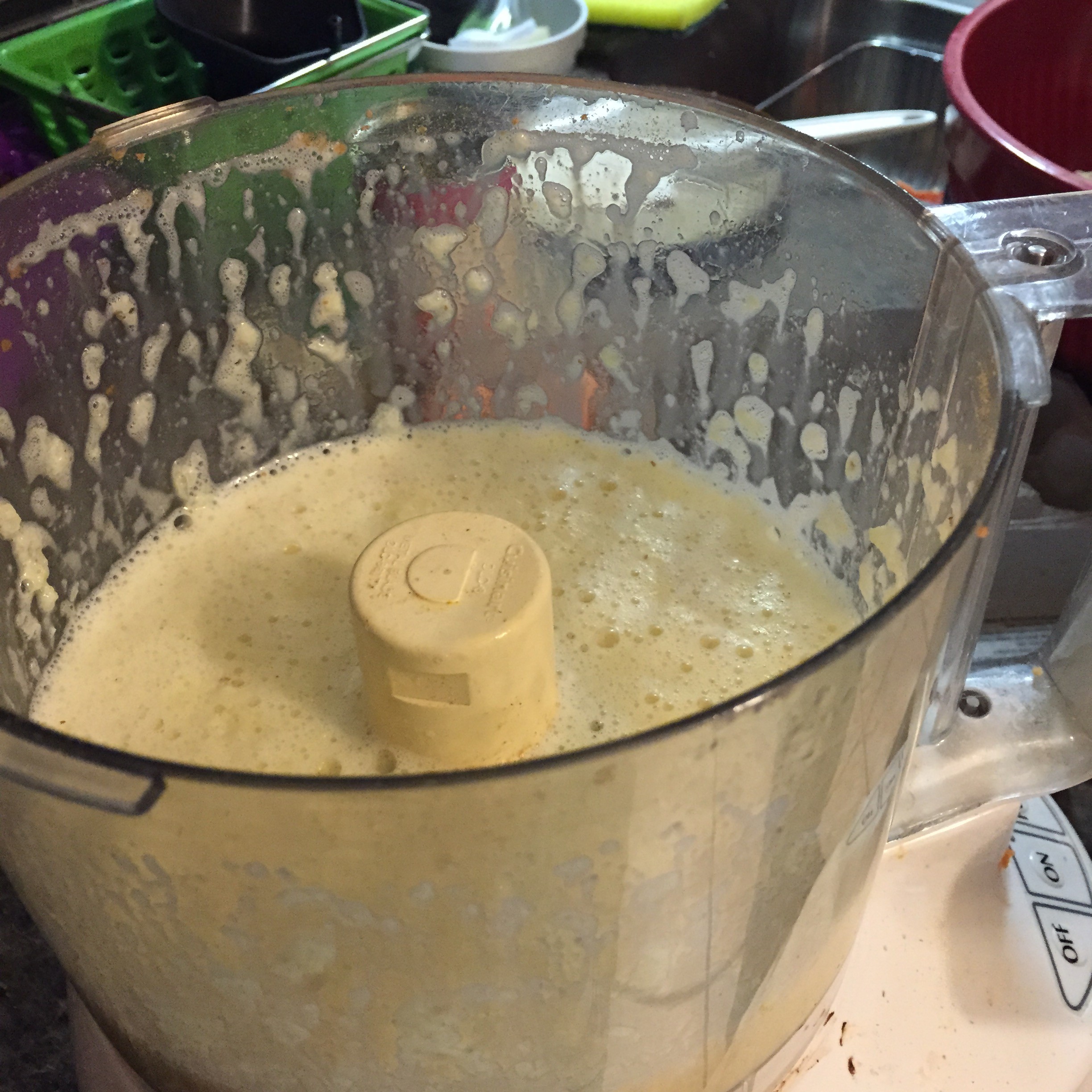 6. Add the olive oil and diced tomatoes, plus salt and seasonings of your preference to the bowl and mix well (you might want to use your hands to make sure it is evenly mixed.
7. Pat into the prepared loaf pan and bake covered with foil for 60-70 minutes, remove foil and bake another 10 minutes.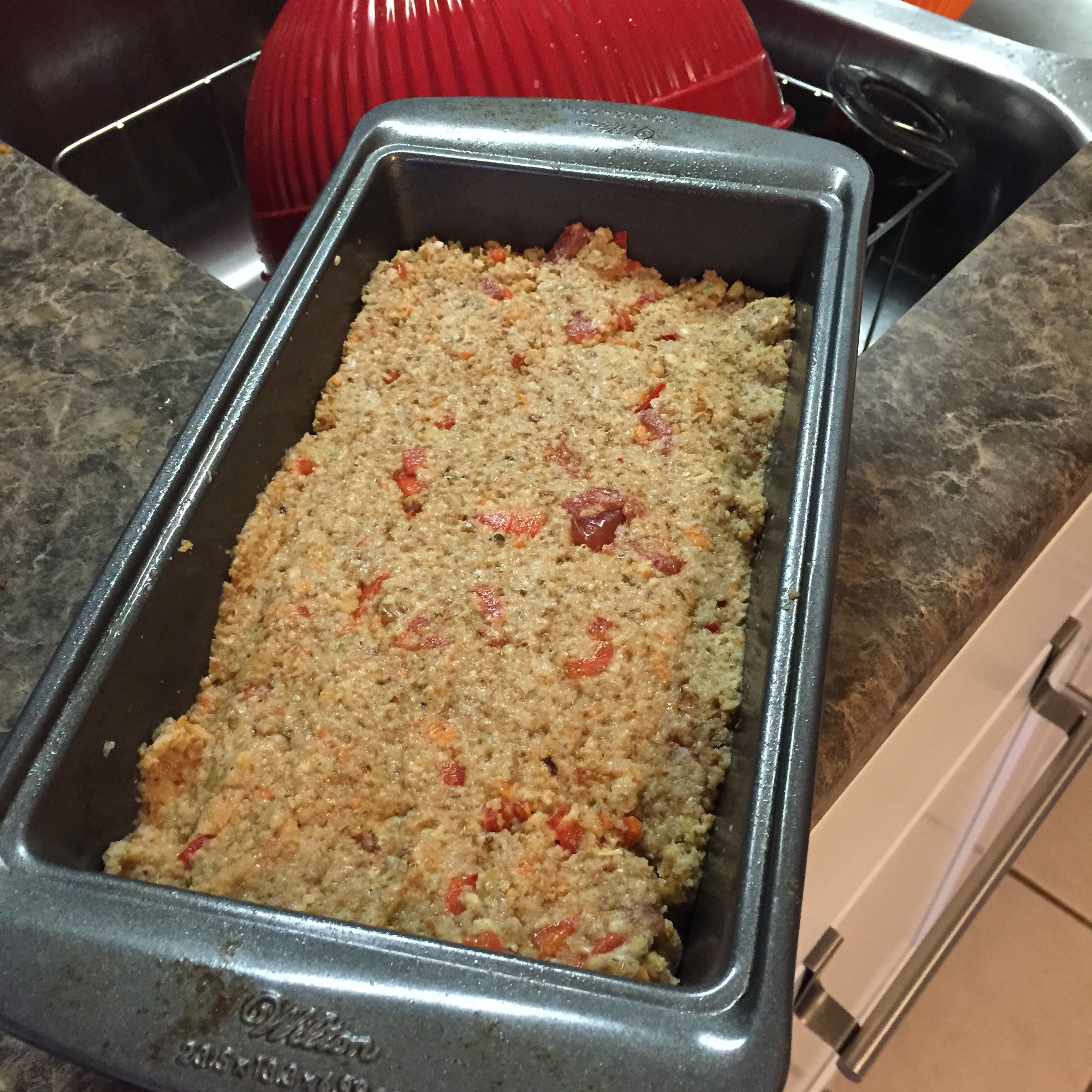 Top with veggie gravy (I love the Chicago Diner recipe), BBQ Sauce, or Ketchup.  The gravy recipe takes awhile to thicken once it cools, and I think it is even better the second day.  You can find nutritional yeast typically in the health food section of the grocery store, but I've found it in baking sections too.  I usually have to ask.
Fun tip: If you make the dry base for the Chicago Diner gravy recipe, it makes a TON.  I've taken extra and bagged it with the directions to give as holiday gifts to my fellow vegetarians.
If you try it, please post a comment and let me know what you think!