Today on Star 102.5, Ken, Colleen, and Kurt talked about the stress of being a Secret Santa. I think the same can be said of host gifts when you're invited to a dinner party or gathering and instructed to "Just bring yourself!" Here are a few simple ideas that could work for both!
Spices from East Village Shops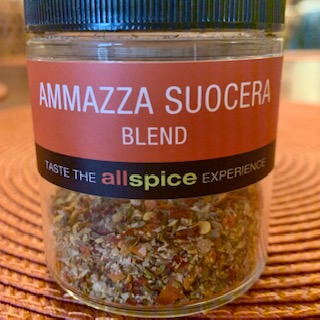 My current favorite gifting spice is the Ammazza Suocera spicy Italian seasoning from Allspice (also available at Cooking with Alessandra.) This translates to "Kill the Mother in Law" so you may want to select something like the Everything Bagel seasoning or a pumpkin pie spice if you're visiting a future or current mother-in-law.
Hydrating hand creams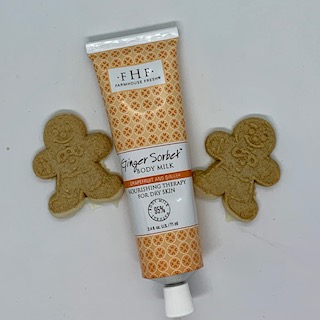 A hydrating hand cream from Farmhouse Fresh, available at East Village Spa, is a great gift for anyone who's preparing a big meal and cleaning for company. Bonus points for animal lovers. Farmhouse Fresh donates a portion of their proceeds to animal rescue and is situated on a farm animal rescue sanctuary!
Cute dish towels and recipe cards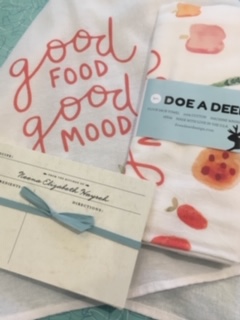 Stop into one of our favorite gift shops in the East Village, Ephemera, for cute and locally crafted dish towels and recipe cards. These are great secret Santa gifts for the co-worker who is always bringing treats, and a perfect host gift when you're told not to bring anything to share!
Room mists for a great cause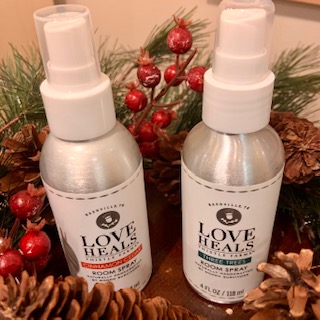 Thistle Farms aromatherapy room mists in limited edition holiday scents are a perfect gift for a host or Secret Santa. Thistle Farms supports women survivors of trafficking, abuse, and addiction. These women craft their beautiful products and the proceeds from their products goes back into the helping with the amazing work Thistle Farms does. Available along with many other Thistle Farms products at East Village Spa.
At home foot treatment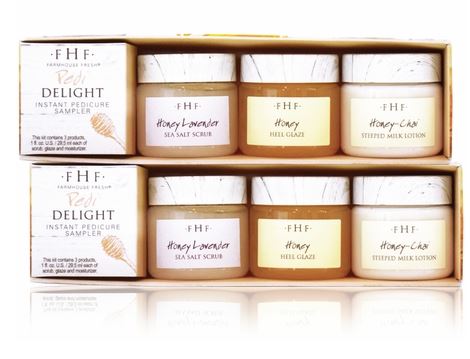 The Farmhouse Fresh Pedi Delight set is a great gift option, with a foot or body scrub, lotion, and our top selling Hydrating Honey hand, foot, or body mask. This is great for a secret Santa and can be divided up over multiple days OR as a host gift for someone who has been on their feet preparing for guests! Available at East Village Spa
Need something in a pinch? Try an online gift card!
Did you forget a last minute gift? We've got you covered! East Village Spa offers online gift cards in any denomination that you can print and hand-deliver from your office! Purchase yours here!