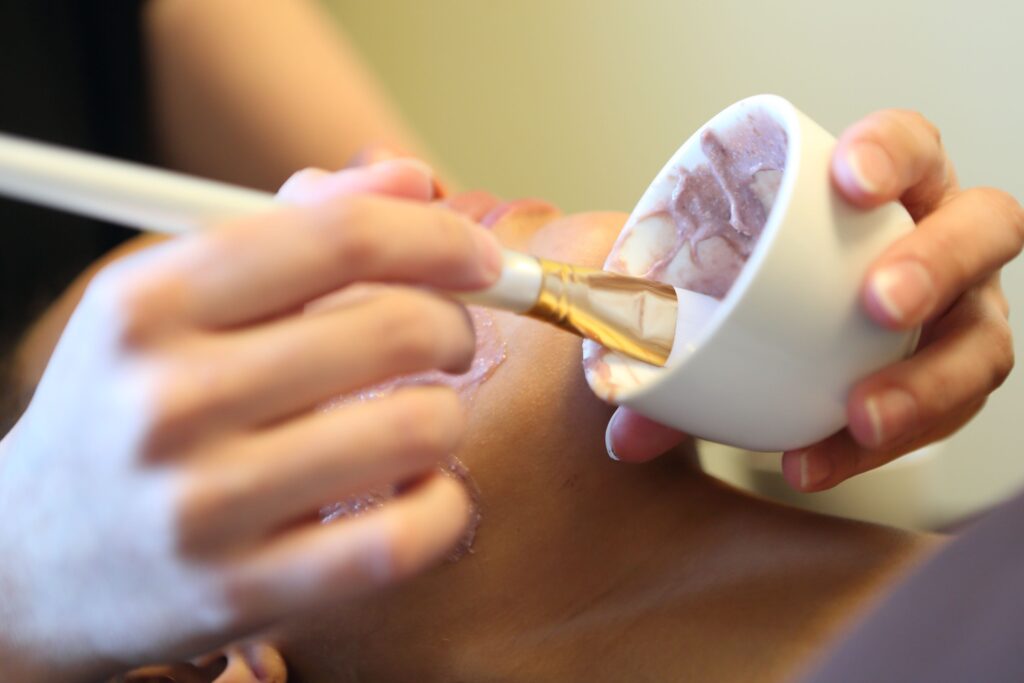 Transgender individuals may experience a wide array of skin changes, sometimes quite abruptly, during gender affirming hormone treatments. In addition to breakouts or changes in skin texture, hair changes can cause in-growns. Gender affirming surgeries also have a risk of scarring. Licensed estheticians are able to help with these challenges to assist their transgender guests to transition more comfortably.
Solutions for Acne:
Acne vulgaris is a common and chronic skin disease characterized by the formation of blackheads and whiteheads, papules, pustules, nodules, and cysts. Androgen hormones can lead to acne, as well as increased sebum (oil) production and clogged hair follicles. Acne may present on the face, back, and chest.
Often, people attack acne with overly aggressive scrubs which can spread bacteria and further inflame pustules. Another common mistake is using harsh drug store ingredients like skin drying wipes, or skipping essential hydration which then leads to an increase in oil production as skin tries to compensate. Acne prone skin is inflamed and angry and like the saying goes, you can't fight fire with fire. The products below will help nurture and calm skin.
For mild to moderate acne, a skin care regimen that addresses the root causes might include:
Beta Green Tea Cleanser: A gentle blend of salicylic acid and green tea helps with inflammation and keeps excess oil at bay, without stripping skin of needed moisture.
Mandelic Arginine Serum: A gentle blend of acids designed to exfoliate skin over time without irritation or spreading bacteria. This product also minimizes excess oil without stripping skin of moisture.
Balancing Grape Seed Serum: Wild Yam extract in this serum suports skin with hormone imbalances. If you watched the show Grace and Frankie you've learned the benefits of wild yam for menopausal hormone changes! It works for skin too. You'll see this product recommended frequently for any hormonal transitions.
Blemish Serum: Use this as a spot treatment on blemishes or lesions. This is a far better choice than picking at them!
Growth Factor Gel: A daily moisturizer suited for oily and acne prone skin that absorbs quickly and calms irritation.
Solutions for changes in face and body hair, including ingrowns
People taking feminizing hormones may wish to undergo hair removal. In the beginning, coarser hairs might be best treated with a laser hair procedure as opposed to waxing to thin the hair. Laser hair removal breaks down the hair cells, slowing growth. This is not a service we offer at East Village Spa, but is what we generally recommend. Waxing some coarser facial hair can lead to irritation and ingrowns and isn't always advised.
As people age, androgen hormones trigger longer, bushier hair in the ears and eyebrows. Our licensed esthetician, Cassandra, noted that people who have shaped their eyebrows with waxing from a younger age often will have less hair growing in general, those starting later in life will be "catching up" but with a knowledgeable esthetician, even bushy brows can be still beautifully shaped and products like a brow mousse can help to keep them in place.
Ingrown hairs can be treated similarly to other breakouts. Cleanse the area with a cleanser like Beta Green Tea Cleanser (see above) or All Purpose Cleansing Pads, then spot treat with Beta Green Tea Lotion, which is a toner, 1-3x per week. Our power player for hormonal imbalances, Balancing Grape Seed Serum with Wild Yam Extract (see above) is also a useful product to treat areas prone to in-grown hairs.
Estrogen-related changes
Estrogen can cause skin to thicken and become more dry. It can also increase melanocytes which can lead to melasma, or areas of skin that darken unevenly. Melasma is particularly prevalent in people taking estrogen and darker skin types, but can impact all skin types.
To counteract dryness and thickening skin, a cleanser like the Beta Green Tea cleanser with anti-inflammatory properties and a gentle skin exfoliating acid like Mandlic Arginine Serum are appropriate. It is important to have the correct moisturizer to help counteract dryness, as well as a hydrating eye and lip serum.
For melasma, see a licensed esthetician for the best products for your skin. They might also recommend a series of professional treatments like peels or hydrafacials. Because everyone is different, it is hard to say the best course of action based on your skin type without a consultation.
Scarring
Post surgical scarring is a concern for many. To prevent keloids (thick, raised scars), products that increase skin cell turnover quickly and heal skin are appropriate soon after procedures.
Growth Factor Serum expedites health skin tissue regrowth.
Therapy E Serum rebuilds and repairs skin that has been traumatized. It is ideal for scar prevention and repair.
An important component of scar prevention and relief is self-massage of scar tissue. This video from Breathe Physical Therapy focuses on a c-section scar, but the concepts are easy to follow and apply to any surgical scar tissue.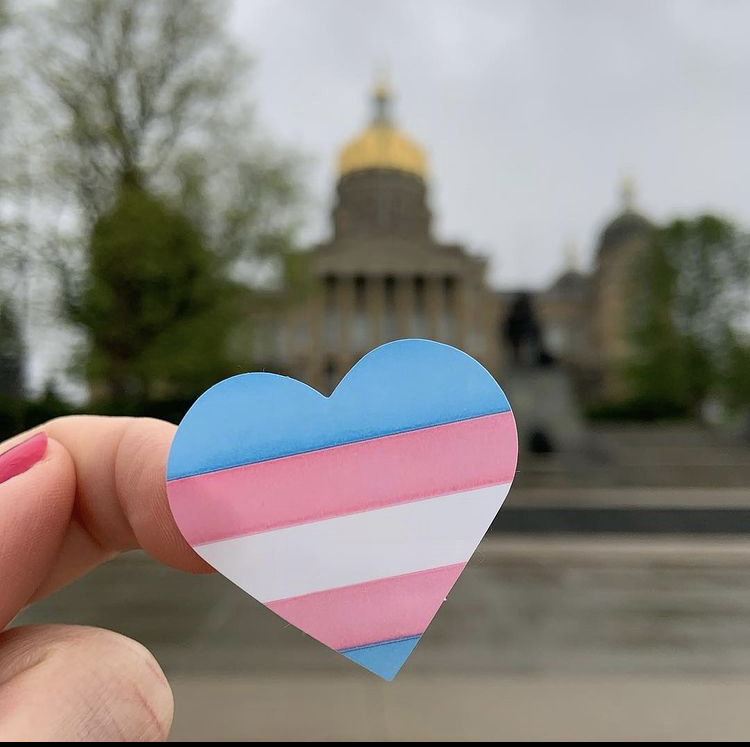 We are here for you!
At East Village Spa, we are here for you and honored to support you at any point in your transition or your life. If you have questions, the best way to contact us is to e-mail [email protected] and one of our licensed estheticians can assist you that way. If you are local to Des Moines, IA, we'd love to see you for a service to best assess your skin needs or offer more advanced treatment options. Not local? Feel free to shoot us a note via e-mail and we'll reach out to our nationwide network to help you find an esthetician who is a perfect fit.
Best contact? [email protected], visit our website at http://www.evdayspa.com or http://www.shopeastvillagespa.com!
Want to do a deeper dive? One great resource for dermatological issues to be aware of with gender affirming procedures is this article from the National Institute of Health.