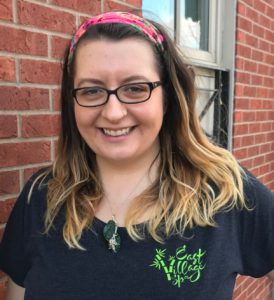 Brandi Munch, a licensed massage therapist and certified yoga instructor, offers Reiki (pronounced Ray-kee) energy work for relaxation at East Village Spa. Brandi answered a few frequently asked questions about Reiki. Brandi was attuned to Reiki in June 2016 by Reiki Master Erika Nielsen.
What is Reiki?
Reiki is an ancient form of energy work that clears your energy and removes blocks to bring you greater health and wellness. Think of acupuncture without the needles. Reiki gently encourages you to heal from within.
What does Reiki feel like? Are there any risks or side effects?
Reiki does no harm and the only side effect is relaxation. It can be given during traditional, hands-on bodywork or be given hands-off. Reiki feels different for everyone, but a lot of the feedback I have received is that my hands feel warm. Others say they can feel energy radiating through them in various ways. Some don't feel anything at all except relaxation. There is no right or wrong way to feel.
Is Reiki a massage? Can you include Reiki in a traditional massage?
Reiki can be incorporated into massage but I find it is strongest during a specific Reiki session. In a Reiki-only session, the practitioner is "hand's-off" and the client would be resting on the table in comfortable clothing or undressed to your comfort under the sheet and blanket.
Who benefits from Reiki? Do you feel Reiki or massage therapy are more beneficial?
Reiki is for everyone (and so is massage!) I would recommend a Reiki session for those with high-stress levels, anxiety, insomnia, fatigue, those who feel stagnant, who are looking to clear their vibrational frequency, or clear their emotions. Reiki AND massage are both important self-care tools.
How do I book a Reiki session with Brandi?
You can call (515) 309-2904 to schedule a 30 or 50 minute standalone Reiki session or book online. If you'd like to incorporate Reiki into a massage therapy treatment, we suggest booking an 80 minute massage and requesting Brandi. Please let us know in advance you prefer to integrate Reiki into your massage session we suggest booking a 30 minute Reiki session and a 60 minute massage session back-to-back, requesting Brandi for each.