Lately there's been buzz about chemical sunscreens. Many of our clients are asking if sunscreen is still safe. The answer YES! There are different types of sunscreens and it can get confusing. Our expert estheticians are here to sort it out for you!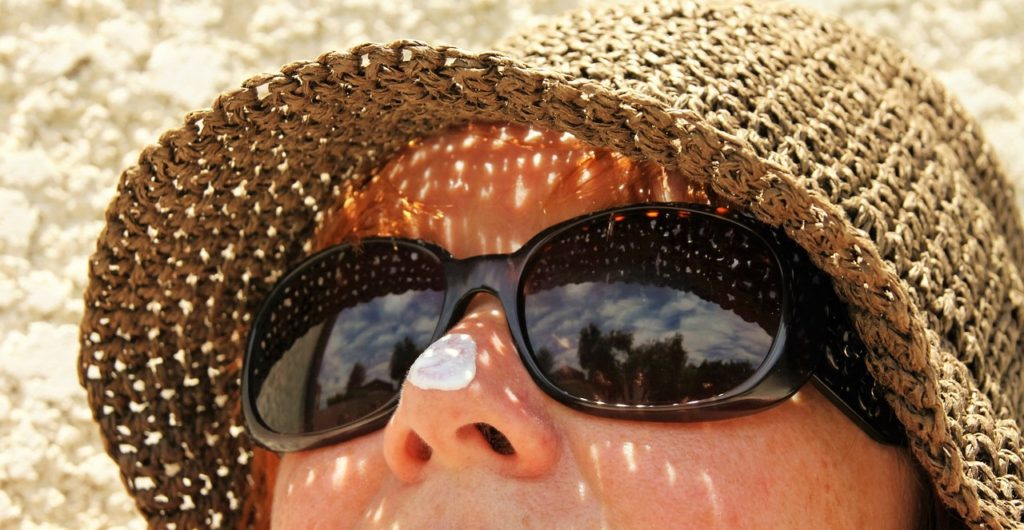 What's the difference between chemical sunscreen and barrier sunscreen?
Chemical sunscreen contains ingredients that absorb the sun's rays, change them to heat, then release them from the skin. These are sunscreens you're most likely to find mass marketed and probably what is in your pool bag. I sometimes use an aerosol chemical sunscreen when I swim alone so I can get my back and I don't plan to stop. We understand clients are concerned right now because the FDA is investigating 12 ingredients used in chemical sunscreen for more information because these ingredients can absorb into the body. The FDA and American Academy of Dermatology still want people to use sunscreen, even chemical sunscreens, during this study.
Physical barrier sunscreens are those that contain zinc oxide and block the rays from getting to your skin. These are the sunscreens we carry from Rhonda Allison because they are tend to be better for sensitive skin and cause less irritation.
Chemical sunscreens are hit and miss causing serious skin irritation for my husband and me, so we've both found Zinc Oxide barrier sports sunscreens work best to protect us when running or biking in the sun. Granted, these are thick and don't absorb quickly…but we'd rather have streaky sunscreen residue on our skin than cancer! Our favorite sport brands for our sensitive skin are Think Sport (available at REI) and Blue Lizard (which we've only found online).
What is the difference between Rhonda Allison E-Zinc and Daytime Defence Sunscreens?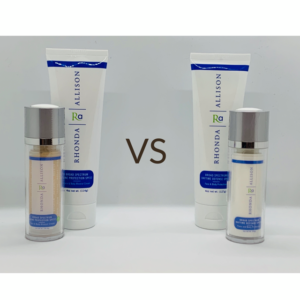 Rhonda Allison eZinc Protection Cream is a highly protective barrier sunscreen with Zinc Oxide offering a natural SPF 22 for daily sun protection without leaving the skin white or pasty. This is light, quick-absorbing, and may be used day and night. If you travel light like me, you COULD use this as a light nighttime moisturizer for a few days if you're only packing a carry-on. This is great for people who are a bit more sensitive, oily, or breakout prone. It also has a really accessible price point to make it easier to use daily. Personally, I'm a fan of the eZinc, but it is less protective than the Daytime Defense SPF30.
Rhonda Allison's Daytime Defense SPF30 is an ultra-refined complex; perfect sun protection providing a continuation of good skin care. Giving skin support to guard against environmental pollution, it glides on skin for soothing moisture protection you will feel all day. Using Zinc Oxide to as a natural sun barrier, this pure and clean formulation protects the skin while providing antimicrobial, antioxidant, and soothing, healing support that is ideal for all skin types.
Whichever type of sunscreen you put on in the morning, it won't protect you from the sun all day. You'll still need to reapply regularly and after any activity where you sweat or get wet as these are not waterproof or sport sunscreens.
My make-up has sunscreen, am I good to go?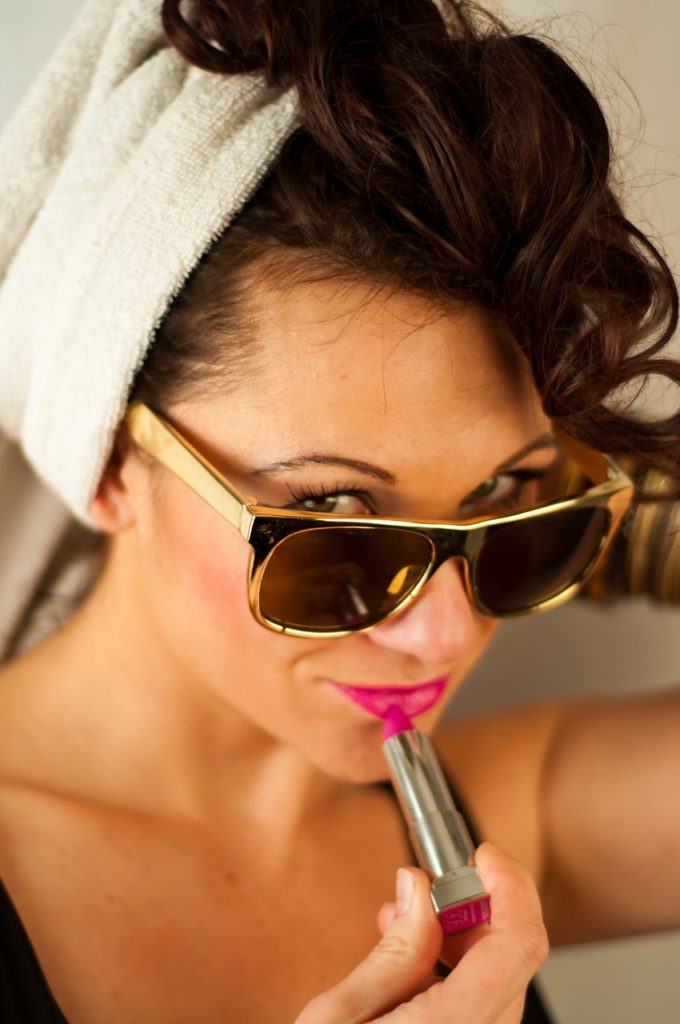 No! Make-up with SPF and mineral make-up is great for added protection, but if you're wearing it thick enough for a sufficient application to protect against sun exposure, we need to have a chat about how much make-up you're wearing!
I see scary stories about sunscreen in my facebook feed, how do I know who to trust?
It is important to carefully select reliable sources when researching health information online and making health decisions. Skin cancer is a serious issue. To get you started on your research for the best sunscreen for you, check out the well-researched sources I used for this post: American Academy of Dermatology and the Mayo Clinic. Want more advice or want to try on some of our Rhonda Allison sunscreens? Stop into the spa or book a facial with one of our licensed estheticians for customized advice.