We've gotten questions from clients who aren't ready to venture back out to the spa asking the best way to wax themselves at home. Our top tip: DON'T! Here's why:
Wax quality matters
The wax we have is high quality and we're comfortable using it. The wax you can order for yourself online or pick up at a store that doesn't require a professional license is not stellar. Not only will a low quality wax hurt, but it could tear, burn skin, or be really hard to remove.
Not every type of wax is right for every person, or every body part
Your hair type, skin type, and any products or medications you take will determine the kind of wax (or combination of waxes) you need to use. Using the wrong kind can cause excess irritation, dryness, bruising or even skin tears. We have several kinds of wax on hand and our licensed estheticians will select the right wax for your hair type and any products you're using at home.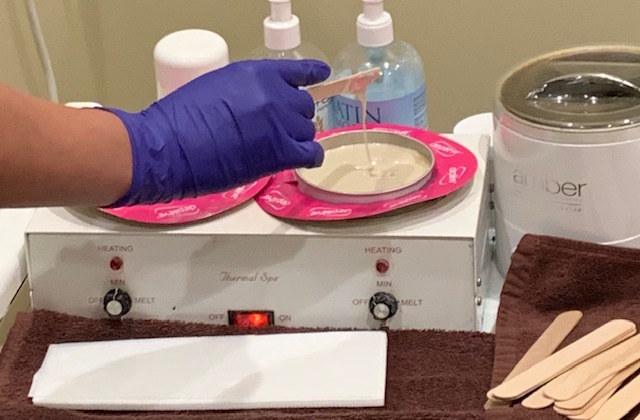 Waxing hurts: ESPECIALLY when you DIY
Estheticians that are seasoned waxers are able to remove hair as painlessly as possible with different techniques that you won't be able to do yourself at home. Inexperienced waxers are likely to just break hair off instead of pull it from the root. This leads to ingrowns, uneven results, bumps, and increased risk of infection.
Take it from one of our non-esthetician team members who shall remain anonymous. The first time she tried to wax herself, she applied the wax, started to pull the strip, saw stars and then panicked for a LONG time wondering how she'd get the wax strip off without ripping it (Call a neighbor, live with a strip of wax on your bikini area, or tough it out?) Sadly, once the wax is on, there is only one way to get it off and that's to pull! It is REALLY hard to do that to yourself!
Remember the 90's?
We're STILL helping many of our clients with weird brow shapes courtesy of 90's trends. If you try to wax your own brows, it could go very, very wrong. Worst case scenario, tweeze sparingly if you really can't get in to a pro. Thankfully, full brows are in now!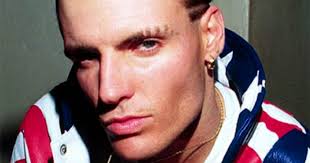 Look for a safe esthetician
If you're ready to take the wax out of the microwave (YIKES!) and put down the plastic butter knife, look for a safe esthetician. Our licensed estheticians wear gloves 100% of the time, pandemic or not, when waxing. Your esthetician should never dip the wax stick back into the wax after it has been used, and the space should look clean. You should also expect to complete a short health history so your esthetician knows if you are taking a medication, using a product, or have a health condition that could impact your service or make your skin more likely to bruise or tear.
During the COVID19 crisis, our estheticians will wear a mask and expect their guests to as well. For services where guests would have to remove their mask, like a lip or chin wax, expect your esthetician also to wear a face shield and work in a room with a HEPA air filter for your protection and theirs.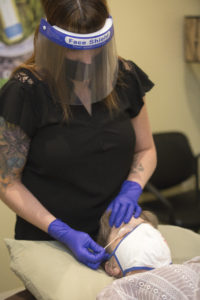 When you're ready to book:
If you're ready to book, visit www.EVDaySpa.com to book online. Not ready yet? This is the PERFECT time to grow out your hair for waxing. Remember, hair needs to be at least 1/4 inch long for the wax to pick it up and give you a smooth wax. If you're isolating at home, there is no better time to grow hair you normally wouldn't to get a great wax when it is safe for you!