Every year we like to compile a list of our current favorites for dry, chapped skin.  This year we have some new additions to the mix!

Farmhouse Fresh Plum Chiffon Balm: Pure Shea, cocoa and mango butters have been combined into a rich, solid, scrumptious all-purpose balm that melts into skin on contact, nourishing dry, chapped hands, knees, knuckles – even lips! This blend of butters is a highly effective skin conditioning formula that helps fight wrinkles through deep penetration of vitamins A & E. The Farmhouse Fresh team even suggests dabbing a bit to the outer eye area before bedtime, for a deep moisturizing sleep shield. I personally used it with socks last night when I realized I could exfoliate one foot with my other foot!This balm really does it all.  $12.50
Farmhouse Fresh Shea Butter Hand Creams: Shea butter and Vitamin E-packed Jojoba and Soybean oils calm even the severest of dry skin. We recommend the shea butters over the body milks for this time of year for a longer lasting burst of hydration. The purse size tube is just $14.
Farmhouse Fresh Honey Heel Glaze: Great for hands, feet, any dry patches! Use as a mask and remove after 15-20 minutes or leave on. Great to leave on overnight with an old pair of socks or do a home spa treatment and put your hands in saran wrap or baggies to let the mask work! One client had us order 10 of these so she can gift one to all of her friends for a "My Favorite Things" party theme. $25
Farmhouse Fresh Clementine Oil: Antioxidant rich Olive Fruit and Grapeseed oils combine with Orange Peel, Jojoba, Sunflower Seed and Apricot Kernel oils to nourish and calm the most sensitive of skin types.  Great for after the shower while pores are open OR a few pumps in the bath (just be careful getting out) so you don't have to sacrifice your skin to enjoy a hot soak in the tub.$18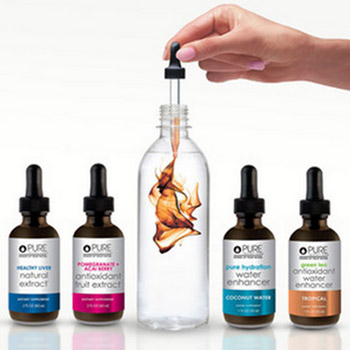 Pure Inventions Drink Mixes: Hydrate from within!  Pure inventions mixes are a great alternative to caffeine or alcoholic beverages (or to stay hydrated between them). Because these drinks are caffeine free, sugar free, and free of other icky ingredients, they are hydrating and satisfying! (I won't lie, I make a big mug of the Cranberry Elderberry blend with a cinnamon stick and orange wedge and add a splash of Jameson for the best hot toddy ever…yes, you lose some of the health  benefits this way!) $28.95 (60 servings in a bottle)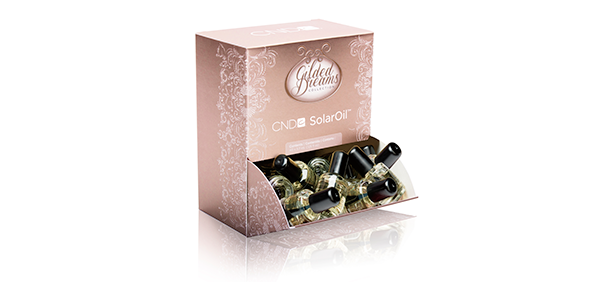 Solar Oil Cuticle Oil: Hand cream is a must have, but it won't quite do the trick to hydrate cuticles. A cuticle oil that is designed to penetrate better into the nail are than thicker balms should be used morning and night to help prevent painful hangnails and dry cuticles and that can open the way for infections. The mini bottle is just $2.50 so you can keep one in your car, one on your night stand, and at your desk!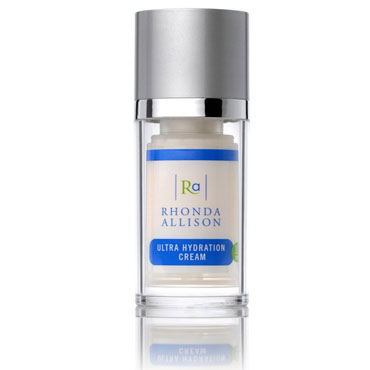 Rhonda Allison Ultra Hydration Cream: This is a rich moisture cream that delivers and binds humectants within the skin. It contains the purest and most potent form of hyaluronic acid – L-Sodium Hyaluronate and Cassia Betaglycan (plant hyaluronic) to increase moisture by 300%. Hyaluronic Acid is said to be the principal water-regulating molecule and can bind up to 6,000 times its weight in water.  Because of this, it will keep skin hydrated all day or night, without going on heavy or oily. $15 for the trial size bottle.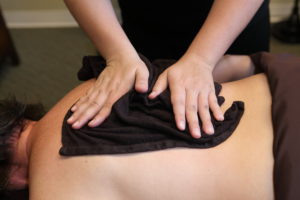 Book a visit! Need more than home care to ease your dry skin? Our favorite skin hydrating services are the Gong Fu Chai Body Scrub, our EV Signature Facial Experience, and the EV Signature Manicures and Pedicures. Our Seasonal Hydrating Honey Plum features are also designed with winter skin in mind!  To learn more or book your services, visit our website!