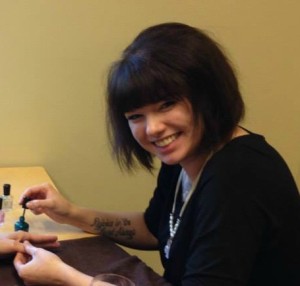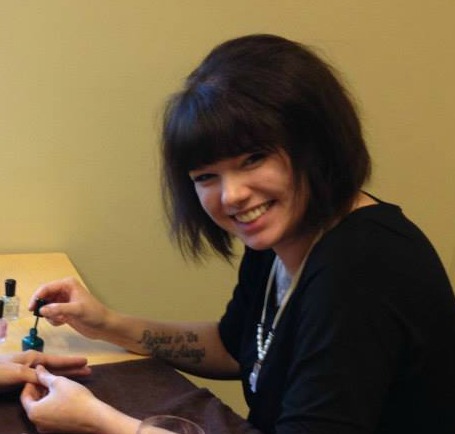 Cammie Tran joined our team in the summer of 2014 after receiving her Cosmetology degree from the Aveda Institute.  Cammie has been performing manicures and pedicures for us while continuing her education at Aveda in esthesiology. We're excited for you to get to know her better.
How long have you been in this industry?
Since July 2014 when I got my cosmetology license.  I'll have my Esthetics license in March 2015!
Why did you seek a cosmetology and esthetics career?
I have a creative interest and I like promoting wellness.
What is your favorite service to give?
Currently it is pedicures, but soon it will be facials! 🙂
What is your favorite service to receive?
Wellness Massages
What is your favorite spa retail product?
Solar oil and the newest Farmhouse Fresh facial serums and treatments (The Crow Catcher, Spotted Leaving, and other fine lines products).
What are your favorite ways to reduce stress?
Meditation, a bath and tv show, outdoor yoga
What are your favorite suggestions/tips/tricks for clients?
Use a cuticle oil for nail care!
Do you have a unique hobby or interest people might not know about?
I'm very interested in anatomy and fertility sciences, I'm an experienced egg donor and am currently a surrogate.
Why should clients visit you?
I take pride in my work and have high standards in health and sanitation.  I am sincere in caring about my clients.