Years ago, I was seeing a spa guest for frozen shoulder pain. She'd been in a few times previously. This visit was different. I tapped at the door to see if she was ready, and she was wrapped in the sheet, standing and sobbing. I offered her some water and sat with her on the massage table. When she was able to slow her breathing, she explained that she was having a panic attack. She had just had an MRI for her shoulder a few days prior and had a panic attack in the machine. She said it was terrifying. When she put her face in the face cradle of my massage table, the same feeling washed over her and triggered a panic attack.
We decided we'd continue with the treatment, but we modified it to the sidelying position (think sleeping on your side) on the table with the sheet covering her, but draped lightly with her arms and feet out so she felt free to move. This position made all the difference and we did sidelying massage for the next few visits.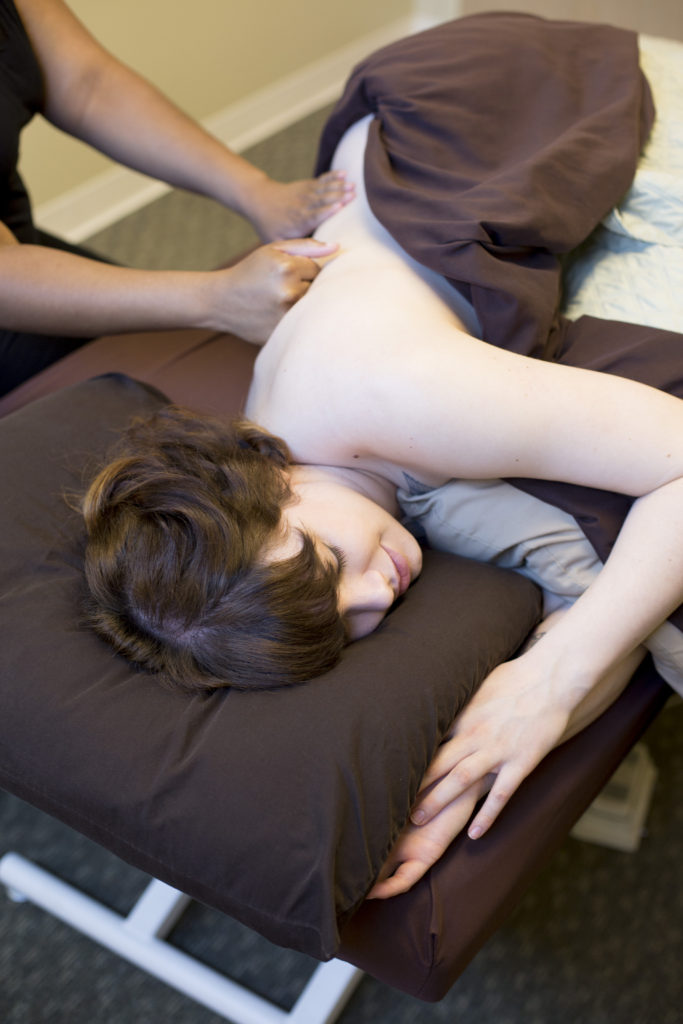 Guests prone to anxiety or panic attacks may also benefit from shorter sessions and slower techniques until they get used to the idea of massage. Sometimes faster massage techniques can be too stimulating for someone who is already on alert. Taking slow, deep breaths before and during the session can help as well. It is also helpful to ask your therapist what you can expect during the session (I call this a "road map") so you can relax your mind instead of wondering what is coming next. Know that you have the right to ask your therapist to stop or take a break.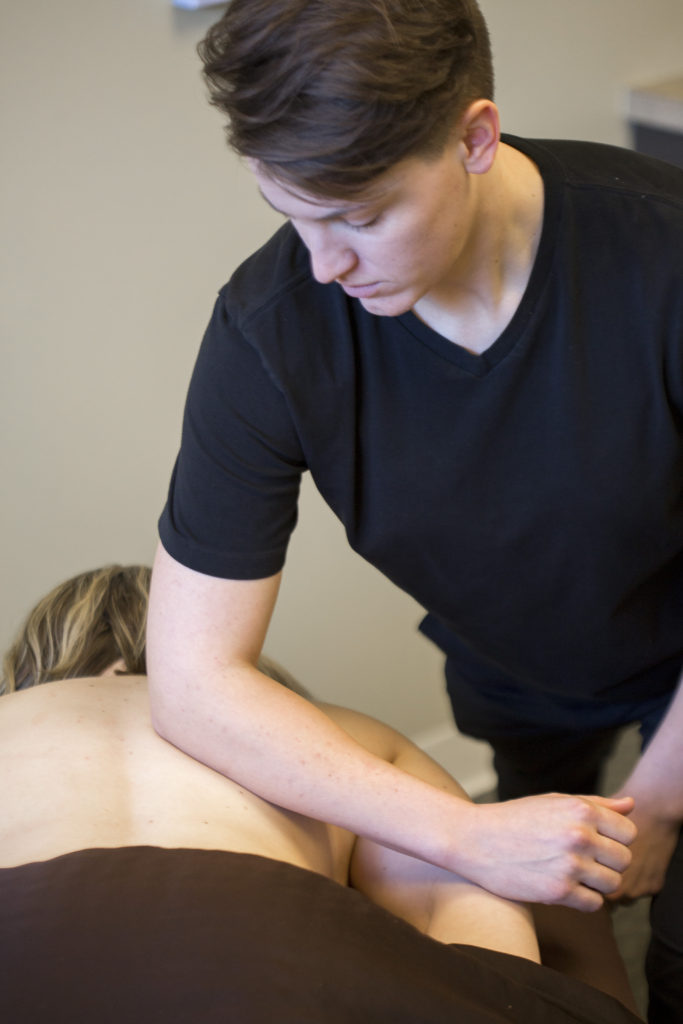 Some guests, especially those who have a history of abuse, no longer feel comfortable in their own bodies. Massage can be a safe way to experience touch and massage therapists can even share self-massage techniques to help with stress management and to reconnect an individual with his or her body (American Massage Therapy Association.)
Some clients who have experienced abuse feel more comfortable receiving services where they can be fully clothed. Treatments we offer that can be done without disrobing include foot massage, assisted stretching, Craniosacral therapy, acupressure, Shiatsu, and even facials or nail services. All of these include safe touch and allow guests to control the session. They can stop or modify the service at any time. It is important for guests to share their needs with their provider so their provider can check in more frequently to ensure comfort or see if adjustments can be made, allowing their clients more control of the session.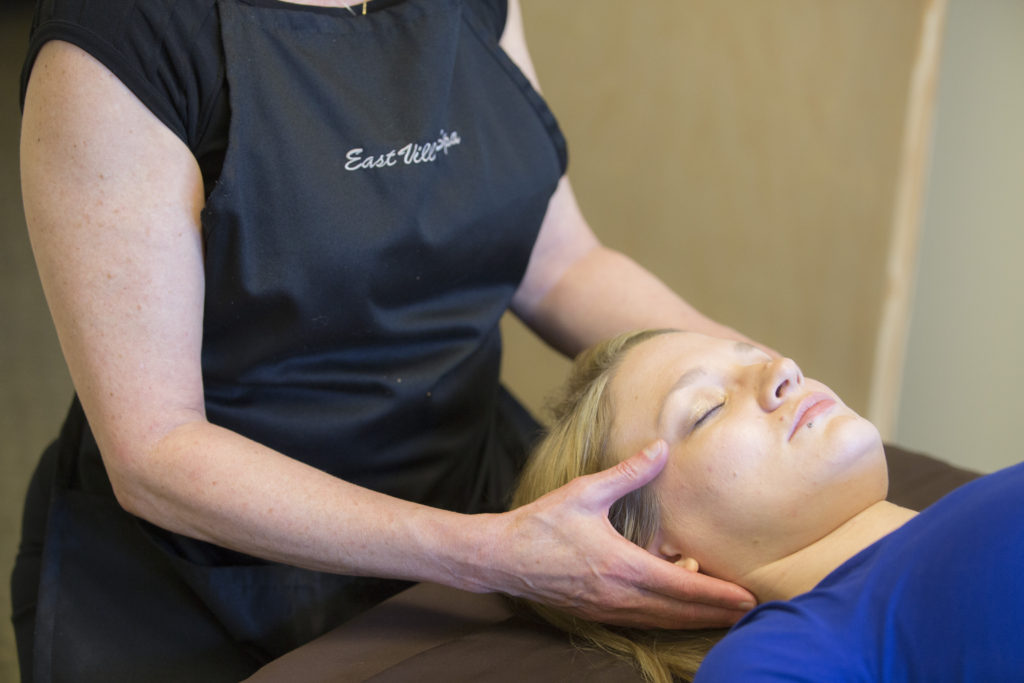 Guests who experience PTSD also benefit from massage therapy. A 2012 study found that veterans who received massage therapy reported significant reductions in physical pain, tension, irritability, anxiety, and depression (Collinge et al, 2012). Again, it is important for massage therapists to ensure guests are in complete control of the session. Therapists should ensure adequate time to address questions before and during the session. Guests should feel comfortable speaking up, whether they need more or less pressure, a change in position or technique, or to take a break or stop a session entirely. At East Village Spa, we understand the need for massage therapy to address PTSD for our military personnel. We offer a specially priced "Military Massage" to make massage therapy more accessible.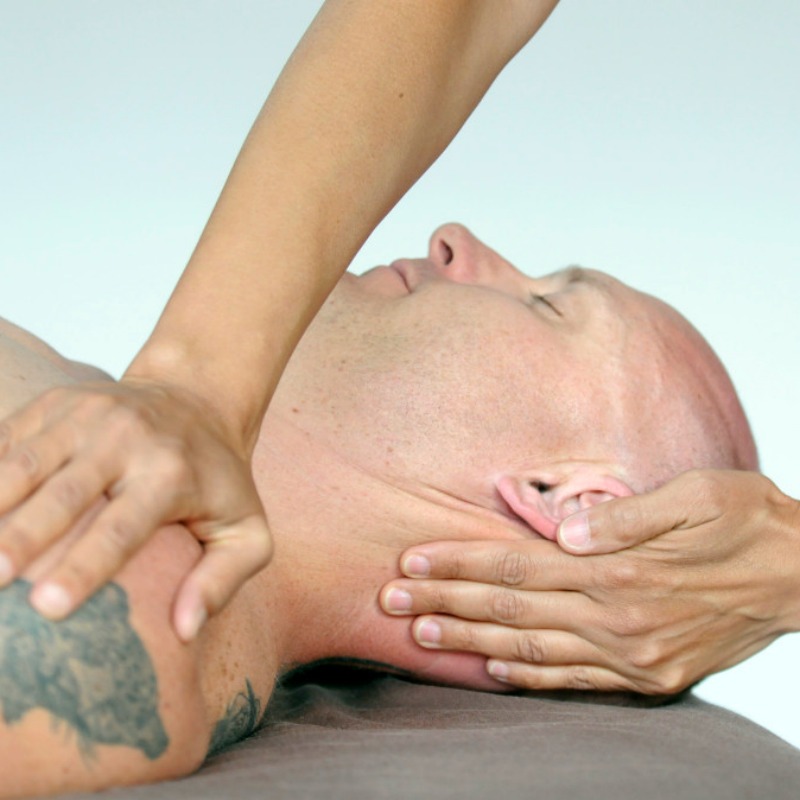 Whether you are living with a mental illness or are anxious about trying massage therapy, know that modifications can be made to ensure your comfort. Your massage therapist is not a mental health counselor, but he or she should be a good listener, able to suggest or accommodate changes to your session so you feel entirely in control. If a therapist is unable or unwilling to honor your needs, or if you have had an uncomfortable experience in the past with massage therapy, consider trying it again with a different therapist. Communicating your needs and preferences before the session is essential to ensuring you will get the massage you deserve.
Learn about the our massage therapists here. If you'd like to discuss the options that would be best for you, feel free to call us at (515) 309-2904! We would be happy to help you find the best service and providers for your unique needs.
Resource: Collinge W, Kahn J, Soltysik R. Promoting reintegration of National Guard veterans and their partners using a self-directed program of integrative therapies: a pilot study. Mil Med. 2012;177(12):1477–1485. doi:10.7205/milmed-d-12-00121