I was tickled when summer running and triathlon season was over and I could FINALLY find a stretch of time when (in theory) I wouldn't be outside exercising for awhile and I could get a new Rhonda Allison peel!
Our estheticians decided I needed to try a Vitamin A peel for general anti-aging, hyperpigmentation, and overall skin refining.  This peel is best done in a series of 2-3, about 2-3 weeks apart.
I am a real weenie about pain and I know that typically, some of the peels (even some of the more potent products used in the Rhonda Allison EV Signature Facials) can be warm or tingly so I made sure Cassandra had a fan at the ready for me to cool off my face.  She started with a double cleanse, then products to suppress the melanin in my skin and break down the oil (a defatting agent-sounds glamorous) so the peel could penetrate properly.  It is really quite a precise science and it is fun to  learn the reasons behind each step.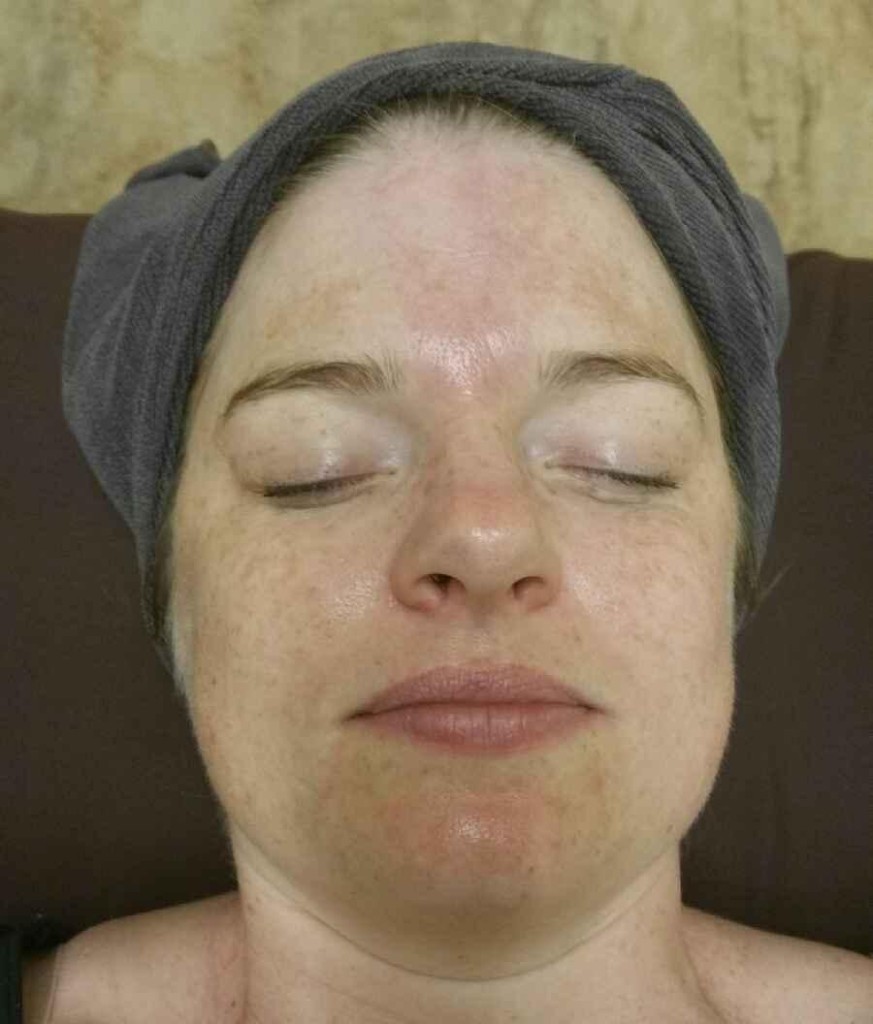 The peel products were surprisingly comfortable!  I got a bit warm and tingly for a minute or two, but I'd have been fine without the fan.  She didn't have to wash them off at the end either, I was instructed to wear sunscreen if I went outside (I wasn't going to see the light of day that day so no worries) but otherwise go to sleep without washing my face.
The peel is just the first step in the process.  The home care is also important as I quickly realized.  I needed a more gentle cleanser than I usually use, the growth factor serum to help speed skin cell turnover, and the arnica therapy to help ease tenderness.
Day 2:  My skin was tight and looked great, no peeling, no redness.  I was able to wear make-up as normal.  I had to wear sunscreen (I should anyway!) and avoid outside workouts.
Day 3: This was a Saturday and the day I started peeling.  Camille and Cassandra were surprised I was peeling, they didn't know if I would or not (everyone is different).  I had travel plans to go to a concert in Minneapolis but it was Halloween and the show was in the dark so I didn't care!  I forgot to bring my Arnica Therapy and I regretted it.  I felt like I had a pretty decent sunburn and I just had the growth factor serum as my only moisturizer (stupid) and my sunscreen.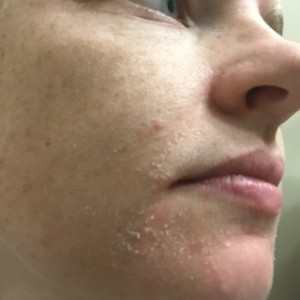 Day 4: This was a day of regrets.  Remember in the first paragraph, I timed my peel to a period of no outdoor exercise.  I couldn't help myself.  I LOVE running in other cities.  So I went for a morning run in Minneapolis and enjoyed some wind burn.  Ouchie!  I got an "I told you so" from Camille and a reminder to use my Arnica Therapy when I got home.  I felt heat and stinging on my face like sunburn the ride back, but the arnica therapy helped.  When I took a shower with a milk cleanser, the peeling skin balled up a bit without me forcing it so I GENTLY sloughed with a washcloth and that helped.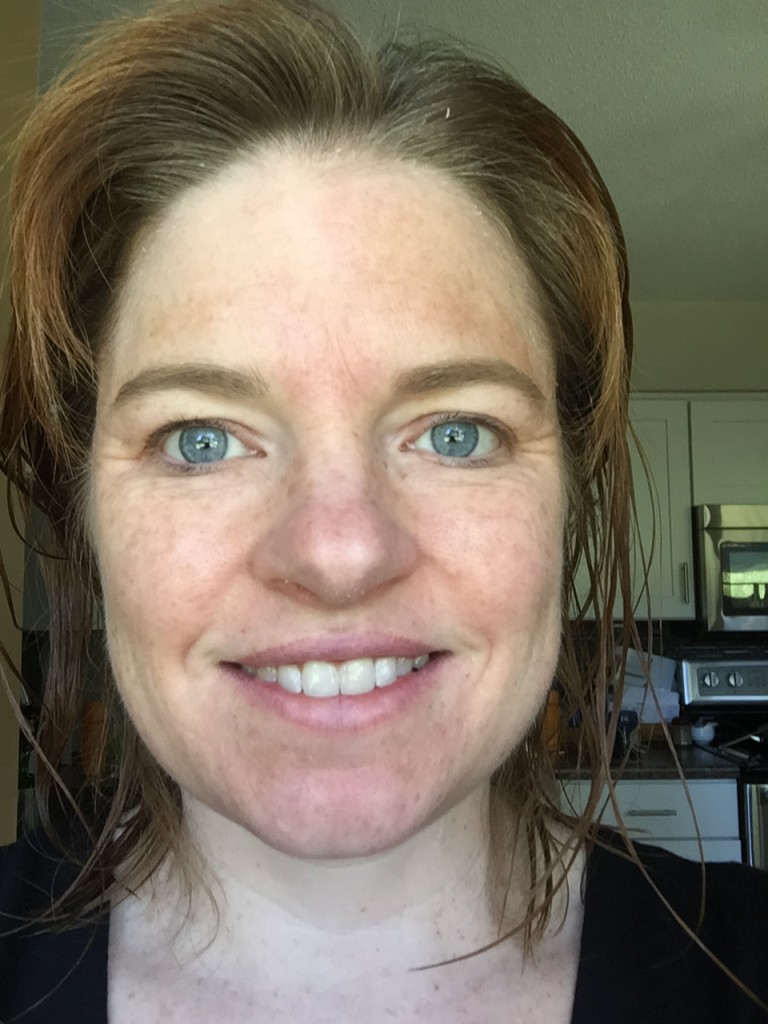 Day 5: When I woke up, I felt like most of the peeling had resolved and I was able to wear make-up to work.  Then I realized under my chin was peeling so I had a pretty "skin beard" that nobody told me about for a couple of hours.  My face didn't feel hot like it did on Sunday (Day 4).  My forehead was done peeling.
Day 7: Today I was thrilled when I woke-up and washed my face!  I could have gotten away with no foundation, except that my foundation IS my sunscreen for days I'm not outside.  The thing that really blew me away today v. 2 days ago is how much lighter my freckles and sun spots are.  Even a birthmark on my chin is lighter. People at work noticed too.  I'm completely done peeling and I'm ready to go back to using my regular Rhonda Allison skin care products.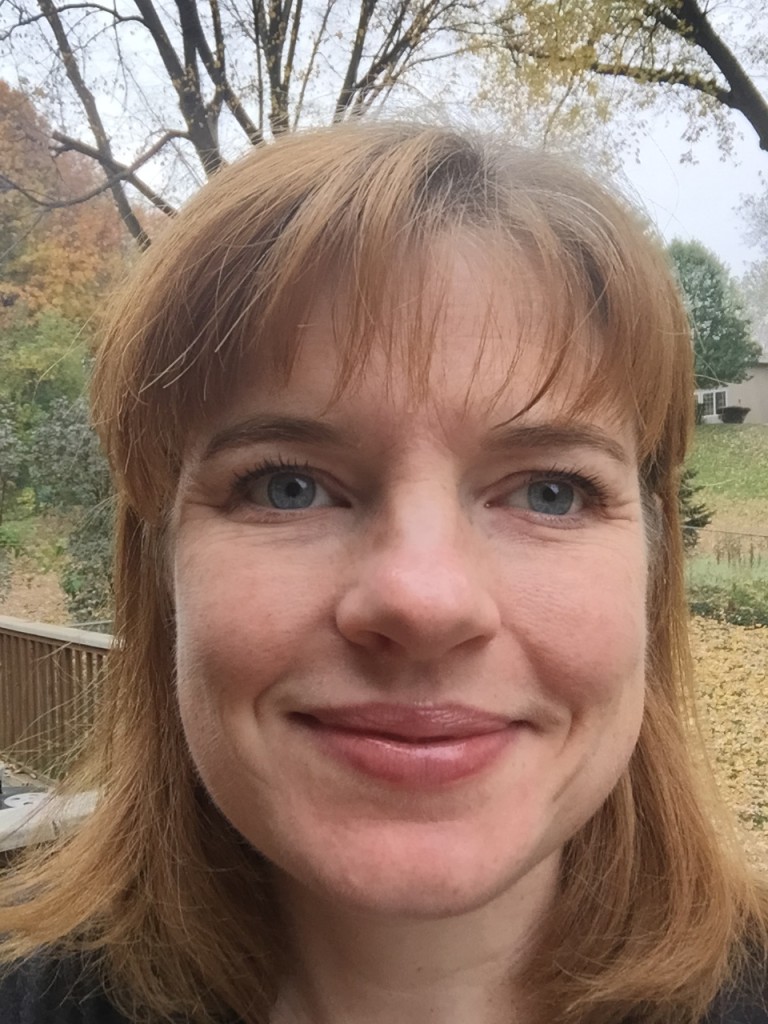 My take-aways: If you are going to peel, plan to do so when you don't have to wear make-up or work out for about a week.  If you are someone who gets actual peeling, it is likely going to be worse on days 3-4 (this seems to be the consensus with everyone that has tried the peel and who does peel).  Your skin will likely just look firm on day 2.  Use the post-care!  Rhonda Allison actually requires us to sell a post care kit to every peel client (we sell them at 40% off to peel clients).  The products made a difference in my progress for sure.  The growth factor serum made me peel faster and helped my skin turnover quickly.  When I forgot the arnica therapy on my trip I was in pain!  It really helps to heal skin.  A gentle cleanser is also a must.
This peel is best in a series so I'll be getting another on in about 3 weeks and I'll keep you posted!
Curious about trying a peel?  Because this service is more intense, discuss it with your esthetician at your next facial appointment and she will recommend the right one for you.  Peels need to be done within 5 weeks of a regular facial so your esthetician has a chance to evaluate your skin (especially as skin changes with seasons) and determine what protocol is safest and most appropriate for your goals.