A very common question at the spa is "What IS a facial?  Why would anyone pay someone to just wash their face?"  The easy answer is you really have to experience one of our great facials and you'll understand just why they (and our estheticians) are so popular!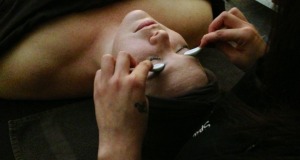 What is an esthetician?
Estheticians are licensed skincare professionals who are able to provide esthetics services defined by the State of Iowa Board of Cosmetology code as:
Beautifying, massaging, cleansing, stimulating, or hydrating the skin of a person, except the scalp, by the use of cosmetic preparations, including cleansers, antiseptics, tonics, lotions, creams, exfoliants, masques, and essential oils, to be applied with the hands or any device, electrical or otherwise, designed for the nonmedical care of the skin.
Applying makeup or eyelashes to a person, tinting eyelashes or eyebrows, or lightening hair on the body except the scalp.
Removing superfluous hair from the body of a person by the use of depilatories, waxing, sugaring, tweezers, threading, or use of any certified laser products or intense pulsed light devices. This excludes the practice of electrology, whereby hair is removed with an electric needle.
The application of permanent makeup or cosmetic micropigmentation.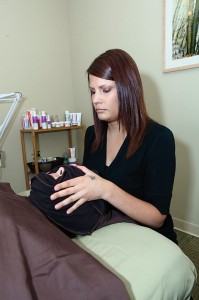 Not every esthetican is trained in every one of these services (above), but you can see that esthetics covers a broad range of skill sets!  In Iowa, estheticians are required to have the same amount of educational hours as massage therapists.
What is a facial:
A facial can range from extremely relaxing to pretty intensive treatments (the most intensive or uncomfortable facials would be those performed in a doctor's office or medical spa, not at a spa like ours).  At our East Village Spa during a Wellness or EV Signature Facial, you can expect your esthetician to look at your skin health history and your skin to assess your skin type to determine the best products for you.
She will cleanse, exfoliate, steam, perform pore extractions (our estheticans do this manually with gloved hands as they do not want to cause scarring and want to make this as comfortable as possible), massage the face, neck, and shoulders (and depending on the facial may massage the hands, arms, scalp, and feet while your mask works!), apply a mask to the skin, and finish with eye creams and moisturizers for your skin type.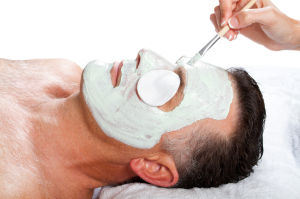 It is certainly more involved than someone "washing your face."  Also, our clients are shocked when they experience the incredibly relaxing and skilled massage techniques included in the facials.  Most people don't realize how stress-relieving these services are.  Our receptionists and even massage therapists suggest facials to their clients who are experiencing jaw tension, sinus congestion, or just need major stress relief!  These massages are great to relax the muscles of the face reducing the appearance of lines and stress and are also important for boosting circulation and lymphatic flow.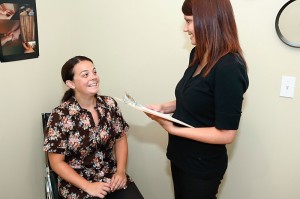 Another benefit of getting a professional facial is that our experienced estheticians can recommend the right products for you.  Before I owned the spa, I used to have drawers, cabinets, and a shower full of different skin care products.  Now that I have guidance from pros, I have streamlined my routine and only have about 5 products in my house and stick to a really easy routine with no guesswork and am not wasting my money on products that don't do what I need them to!
If you want to book at facial at East Village Spa, or would like more information, visit www.evdayspa.com!