Stress, poor diet, lack of motivation for personal care (let's face it, the Zoom videos are grainy!) are causing lots of skin issues. Providers on the front lines wearing N95 masks all day are faced with raw, irritatied skin. Don't wait for spas to reopen, it will be awhile before we can safely perform facials. Fortunately, you can do a TON with a great home care regimen. Camille Arbegast, a Licensed Esthetician, shared a few solutions if you're experiencing skin challenges right now.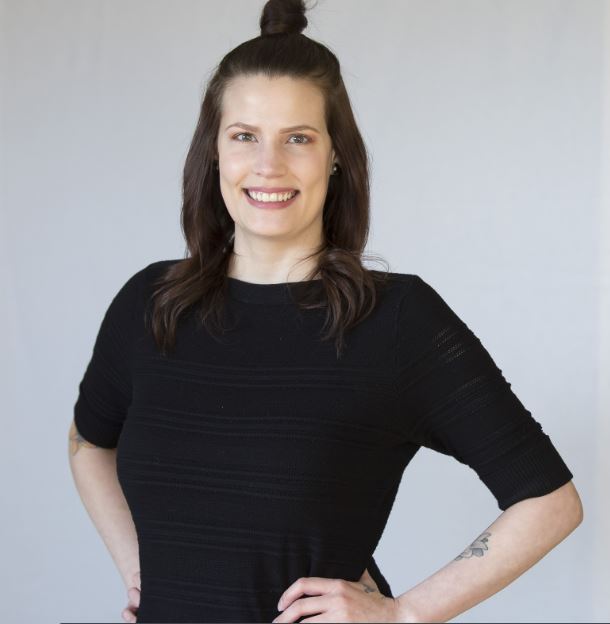 Solutions for stress-related skin freak-outs
Camille suggests Rhonda Allison's Mandelic Arginine Serum for a gentle, daily exfoliation to curb breakouts from stress and also help calm rosacea flare-ups.
With weather (slowly) warming up, it might be time to switch to a lighter moisturizer. Camille recommends the Mandelic Au Lait, which is medium weight and has ingredients that also help calm breakouts and reduce redness.
Outdoor must-haves
Socially-distant outdoor activities like gardening, long walks, or supervising kids in the yard, are stress-busting musts for many of us. Rhonda Allison has two great sunscreen options. 1. eZinc is best for those with concerns about breakouts or redness. It is light weight and doesn't have that sunscreen smell or feel. 2. Daytime Defense is ideal for those wanting to get pro-youth antioxidants.
Beta Green Tea Cleanser is great for AM and PM and one of our most popular clenasers. It has a small amount of salycilic acid to deeply cleanse sweat and dirt without drying skin. For best results with any Rhonda Allison cleanser, start with dry skin (or just put a few drops of water on your fingers) and massage in your cleanser that way first, before adding water. You'll get a better cleanse and your product will last longer!
The Arnica Therapy is a staple of the Rhonda Allison line and is a natural antibacterial cream. It is great for cuts, burns, wounds, or bug bites.
Medical-grade PPE relief
Our front line medical providers and support staff are heroes. Many of have seen photos of the raw skin caused by wearing N95 masks all day. Camille suggests a 3 step approach to ease pain from the irritation caused by these masks. 1. Rhonda Allison Creamy Milk Cleanser, a gentle and soothing cleanser. 2. Rhonda Allison Arnica Therapy, a barrier for skin before the mask goes on. 3. Rhonda Allison Drops of Essence, a soothing gel for after cleaning at the end of the day to help ease discomfort.
We took her suggestions and created a specially priced Face Mask Relief kit that you can purchase for a front line healthcare worker who is struggling with pain from their mask.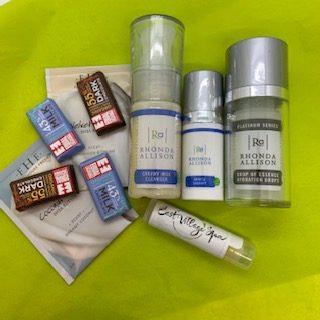 Poor diet, dehydrated skin
Listen, we won't tell you what to eat in times of stress and I pity the person who gets between me and my "secret" chocolate stash right now. We WILL gently suggest that you increase your water intake. All of those Zoom Cocktail hours and extra coffees are going to take their toll on your skin. Tired of water? Try adding some calorie free, sugar free, caffeine free Pure Inventions extracts to your water. For a delicious "mocktail" mix your favorite drops with sparking water and drop in a few frozen blueberries and a lemon wedge.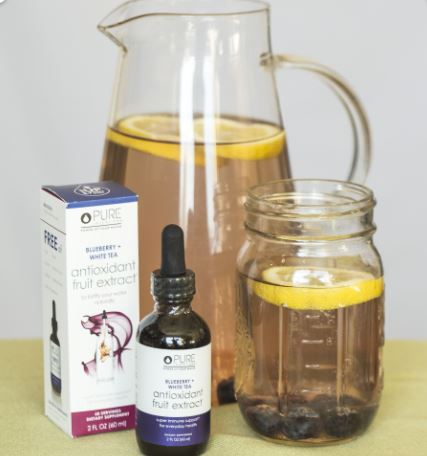 We can't wait to be able to give you professional facials and Hydrafacials again, but don't neglect your skin while you wait for your esthetician to be able to safely provide services to you. Take control of your skin and start or continue good habits at home now!
Blog contributors: Camille Arbegast is the managing esthetician at East Village Spa, where she's worked since 2012. Cassie Sampson, BA, LMT is the owner of East Village Spa.