Spalloween is our favorite event of the year. It is a blast for our employees, plus our guests can relax with mini spa services while they help us raise funds for Bailing out Benji, one of our favorite charities. We always have questions about what firt-time spalloween attendees can expect. Here's a quick overview.
Mini Services
The highlight of Spalloween are our mini demo services. Almost all of these services are first-come, first-served sign up on-site. The suggested donation to Bailing out Benji is $10-$20 per service, depending on the service. Mini services include: Chair massage, polish changes, barefoot massage demos, Shiatsu floor massage demos, table massage demos, foot massage, custom aromatherapy blends, hydrating hand treatments, brow waxing and more! When you arrive, you'll be given a service menu and tour.
Outside each treatment room is a sign-up sheet. Sign your name next to an open time and return to the treatment room in time for your appointment. Before you go, check out at the desk and pay for your service donations! Unless specified (for Hydrafacial and aromatherapy blending) 100% of the donation for services benefits Bailing out Benji.
Silent Auctions and Raffle
We have over 20 silent auction items plus a big raffle prize! Some of our silent auction items are available for online bidding on our Facebook page and some are reserved for in person bidding only. Raffle tickets are sold at the event and leading up to the event for $5 or 5 for $20. All proceeds from the auction and raffle benefit Bailing out Benji.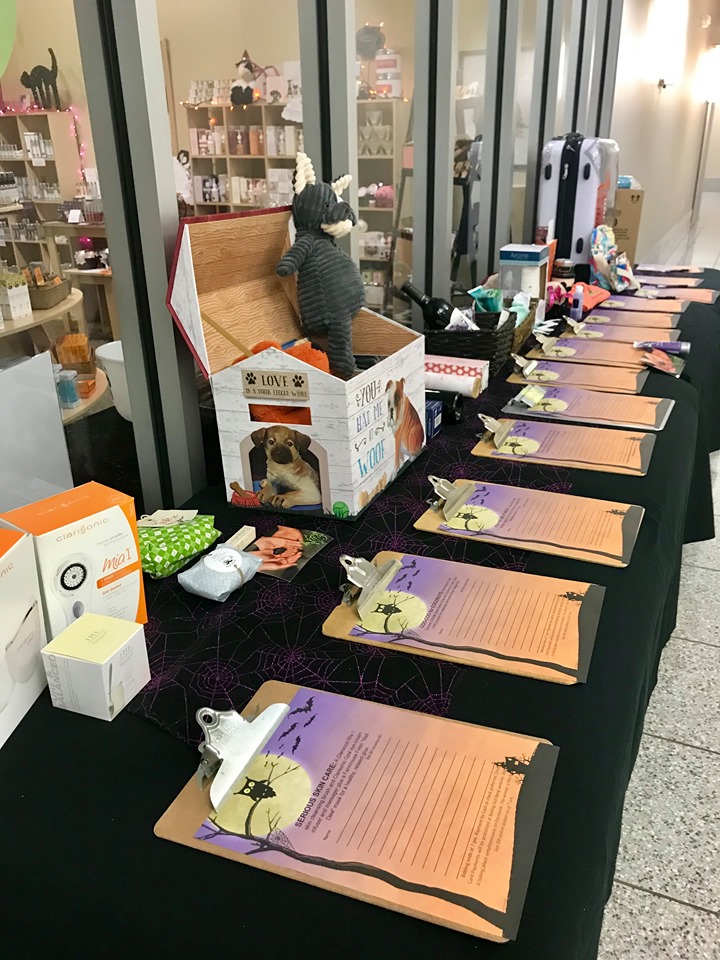 Meet Mindi and the Bailing out Benji crew
Have you met Mindi Callison and her Bailing out Benji team (ambassador pups included)? You will learn so much about puppy mills and this incredible woman who started a movement. Plus you can snuggle pups who have been saved from life in a puppy mill. Pose for photos and visit with dog lovers (and yes, cat people are welcome too.)
Snacks!
We'll have plenty of vegetarian refreshments and yummy fall-inspired cocktails like our popular caramal apple spiked cider, wine, and non-alcoholic options.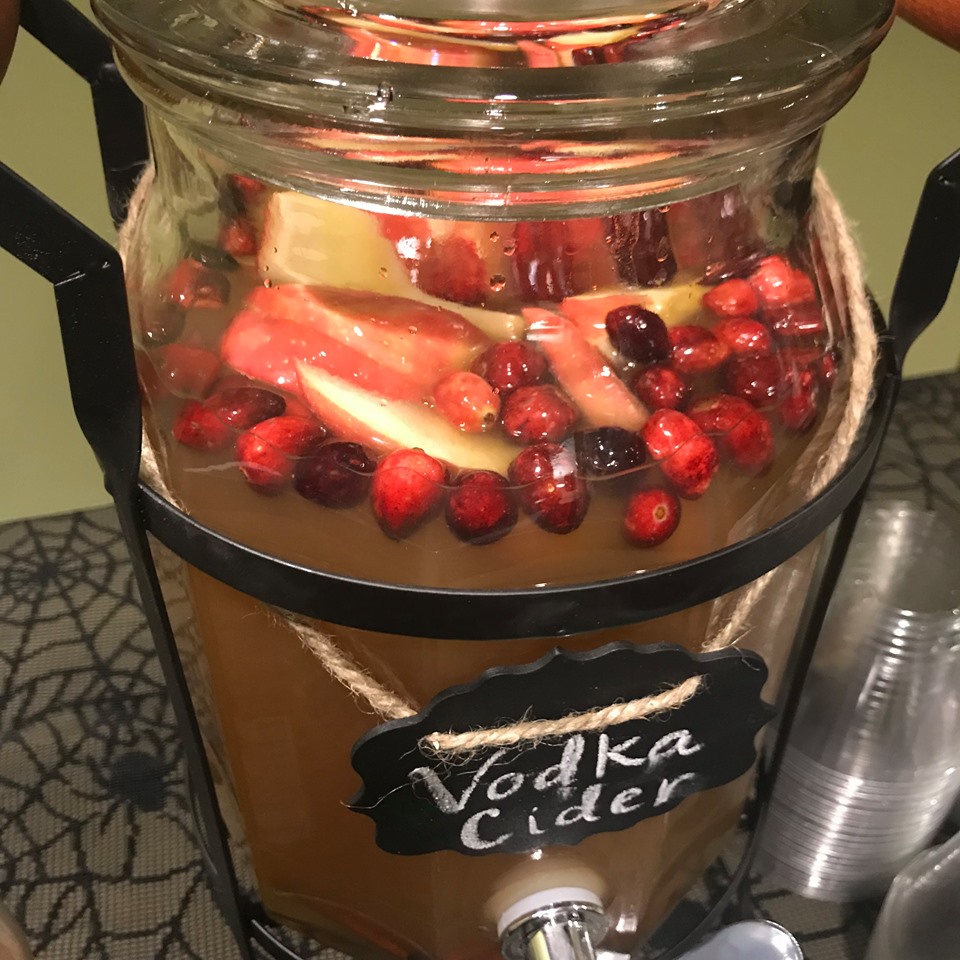 Join us for Spalloween 2019 on Thursday, October 24th from 5-8pm. More details on our Facebook event. Check out the online silent auction items here. We'll see you there!