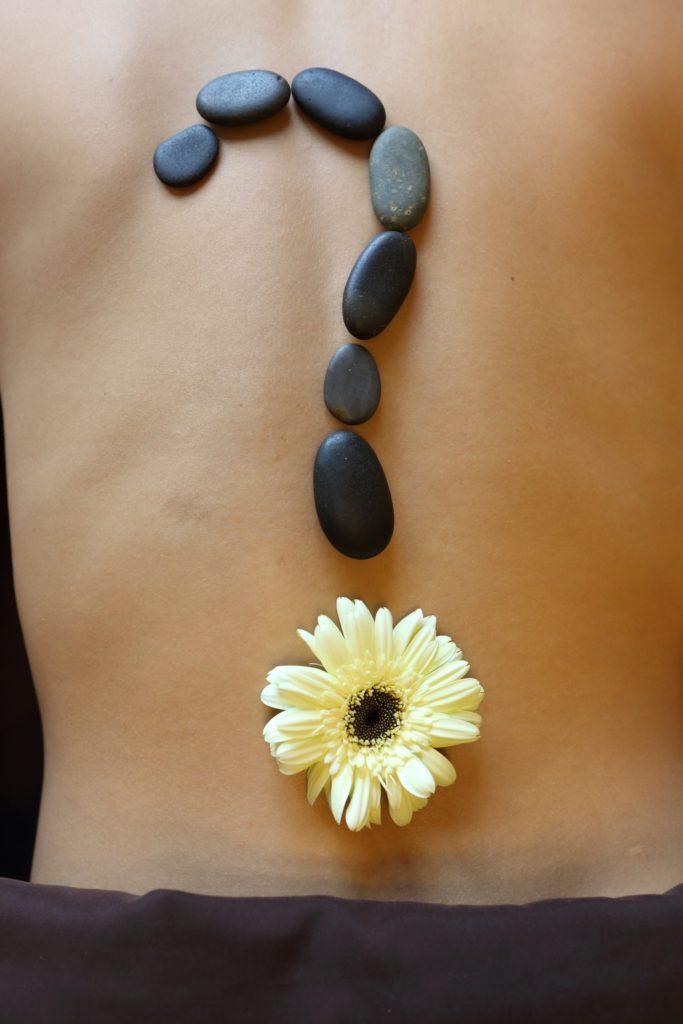 We've had quite a few questions about our COVID-19 closure and we'll do our best to keep the answers updated here. Thank you for your support so far!
How long are you closed?
We have no idea. Currently, we're required to be closed by the emergency declaration. We decided to extend our mandated closure as we can't imagine the situation will be safe for us to return to work any time soon. We're realists. It is likely we won't be able to reopen before summer, and even when we do, it may be a staggered opening. Follow us on Facebook or Instagram for the most current updates.
What if I have an appointment scheduled?
We've cancelled all appointments prior to May 1st and reached out to guests on our books, and will continue to cancel appointments as our re-open date pushes back. You're welcome to reschedule, but it is likely we'll have to continue to push appointments further or modify provider schedules when we are able to open safely.
Will you still honor my gift card?
YES! Our gift cards have a 5 year expiration. On the gift card, we have a suggestion that you please use them within a year (we don't want you to lose them and we want you relaxing sooner, rather than later.) For the few gift cards that are outstanding that expire during our closure, we'll extend the date by the number of months we were closed.
What about my holiday vouchers?
Every year, from late November though December we have a gift card sale where we offer an extra $20 weekday service voucher with every $100 gift card purchased IN the spa. If you have some of these 2020 vouchers, we'll extend the "use by" date by the number of months we're forced to close due to the pandemic. The other rules of use will still apply. Hang onto these! They must be presented to for the special to apply.
Is my service provider getting paid during the shut down?
Yes! We have always properly classified our employees as W2 employees, as such, they eligible for unemployment, plus with the new CARES act that passed, they are eligible for an additional weekly payment on top of their unemployment that closes the gap between their unemployment benefit and their normal pay with tips factored in. We're fortunate this act relieved a huge source of stress for all of us. While on unemployment, we're continuing to provide their health insurance benefits.
Can I support my service provider or contact them while you're closed?
Check out our post on the best way to support your spa service provider (or any service provider, really) during the pandemic.
Can I get products from the spa while you're closed?
As long as we're healthy and allowed to go into the spa, we will ship products. We have a new web store courtesy of lots of hard work from Kelly. Please note some of our products are on limited supply due to our suppliers being closed for shelter in place and other regulations where they're located, or changing their models from shipping products for retail to only shipping and stocking products for medical providers.
Is it safe to buy a gift card right now?
Absolutely, and they're valid for 5 years. I promise, we will reopen. As a business that has been around for quite awhile now, we've been able to develop an emergency savings fund. Instead of investing in fancy spa amenities (locker rooms, saunas, etc…) we've invested in our team and our future. The funds from gift cards help us to pay our ongoing expenses like rent and employee health insurance. As of now, we have not received any relief to apply toward operation expenses so purchases from our web store and gift card sales help us sleep a bit better at night as we continue to pay the bills without providing services for what will likely be months.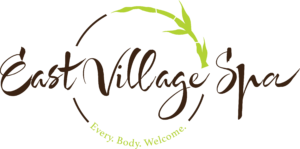 East Village Spa and our team thank you all for your support and well-wishes! We have appreciated providing your wellness services since 2008 and are so eager to continue again as soon as we can!