On October 1st, we debuted our new, revamped massage therapy menu that offers more flexibility to help you get exactly what you're looking for. Because the expanded menu means more choices and more customization, this post will help you sort through your options to pick the best service for your needs from the options that are the most popular:
EV Signature Massage: This is a 60 or 80 minute full body relaxation-oriented massage with a few fun upgrade options including a variety of hydrating Farmhouse Fresh products in rotating scents. Choose from a warm hydrating honey back mask and a few hot stones incorporated into your session OR a back scrub to boost circulation and a hot towel compress. Available with every therapist. Best for:
Total stress relief
Light to firm pressure
Feeling pampered and relaxed
People who love fun scents, warmth, a circulatory boost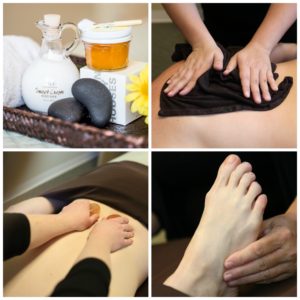 Targeted Therapy Massage: This is a 30, 60, or 80 minute massage focused on a few areas of pain to help you achieve your wellness goals. Your therapist has the flexibility and discretion to incorporate more specialized orthopedic techniques, stretching, tools for myofascial work like massage blades or cups, heat or cold applications. Only available with sports or orthopedic trained therapists. Best for:
Athletes looking for pre or post event work
People seeking to enhance athletic performance or improve activities of daily living
People who have a specific injury or issue to focus on (i.e. frozen shoulder, plantar fasciitis)
People seeking specific results
Pressure can be very firm, but this isn't necessary for some of the most effective techniques.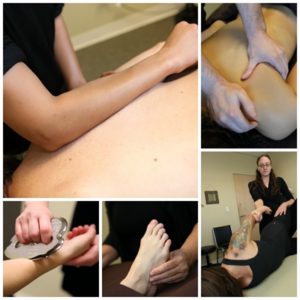 R&R (Relax and Recover) Massage: This 60 or 80 minute massage is no frills, all skills. A full body moderate to firm pressure massage. Think of it as the happy medium between the EV Signature Massage and the Targeted Therapy massage. All of our massage therapists offer this service. Best for:
People who prefer a totally unscented massage lotion
People who want to "feel" the massage but still just zone out and relax
Full body work, with perhaps a bit of extra focus in one spot.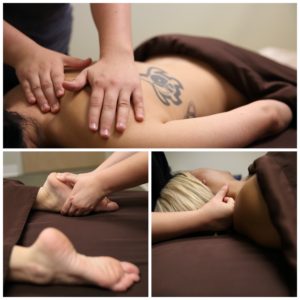 Learn more about all of our massage therapies, watch videos of our services, and book your massage online at www.EVDaySpa.com!